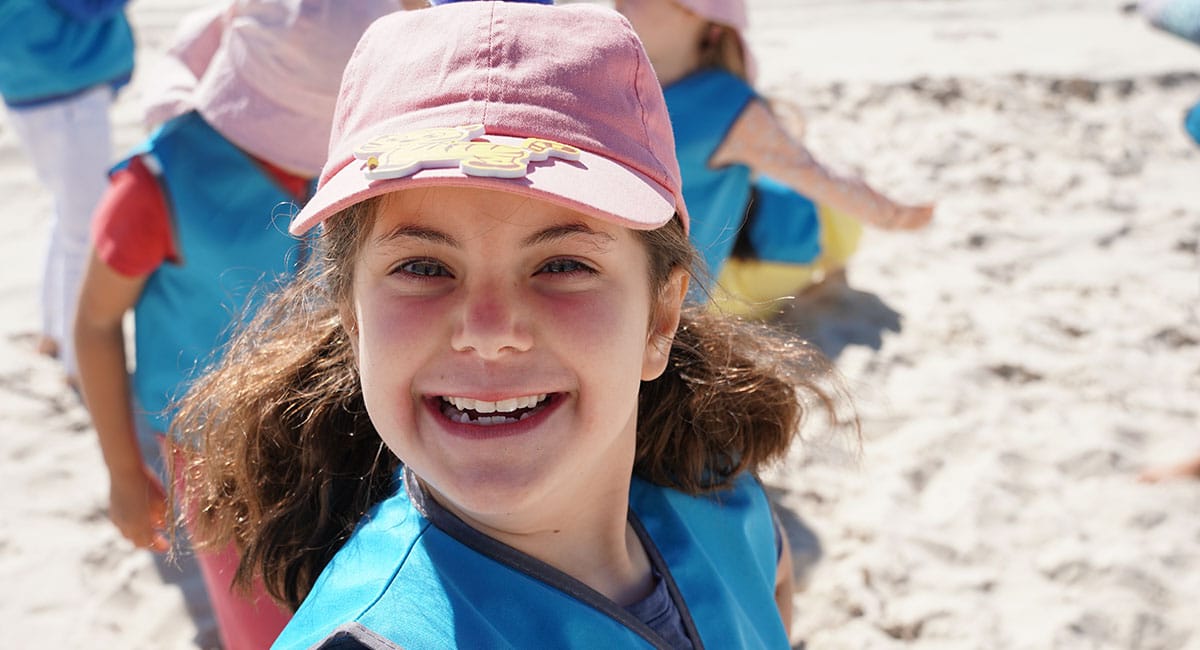 Education
The boutique new Gold Coast primary school that we ALL want to go to!
Located in Coolangatta, this gorgeous little Gold Coast primary school is the creation of primary teacher and mum, Bianca Nuss.
"When my daughter started Kindergarten, it was beautiful! They sent the kids out in the rain, they lay in the mud, built fires and went on community walks," says Bianca.
"It was then that I began asking why schools couldn't be more like Kindergarten? Why can't children wear tutus to school? Take their shoes off in the classroom? Visit the community, involve them and get to know them, in order for them to be a more informed, aware and compassionate future community member? And finally, I had a mum that came to me, asked if I had ever thought of opening a school. I said, 'Let's do it, let's change education in Australia' and so the dream was ignited."
The mums created a Facebook page for The Village School Gold Coast in November 2017, thinking if they could find a few more families, it might be worthwhile pursuing.
"By mid-December 2017 the page had 261 followers and by mid-March 2018 we had 459 followers with over 300 students on our Expression of Interest list," Bianca says. "Our first ever information night had 60 families represented. We had proof, there was a need."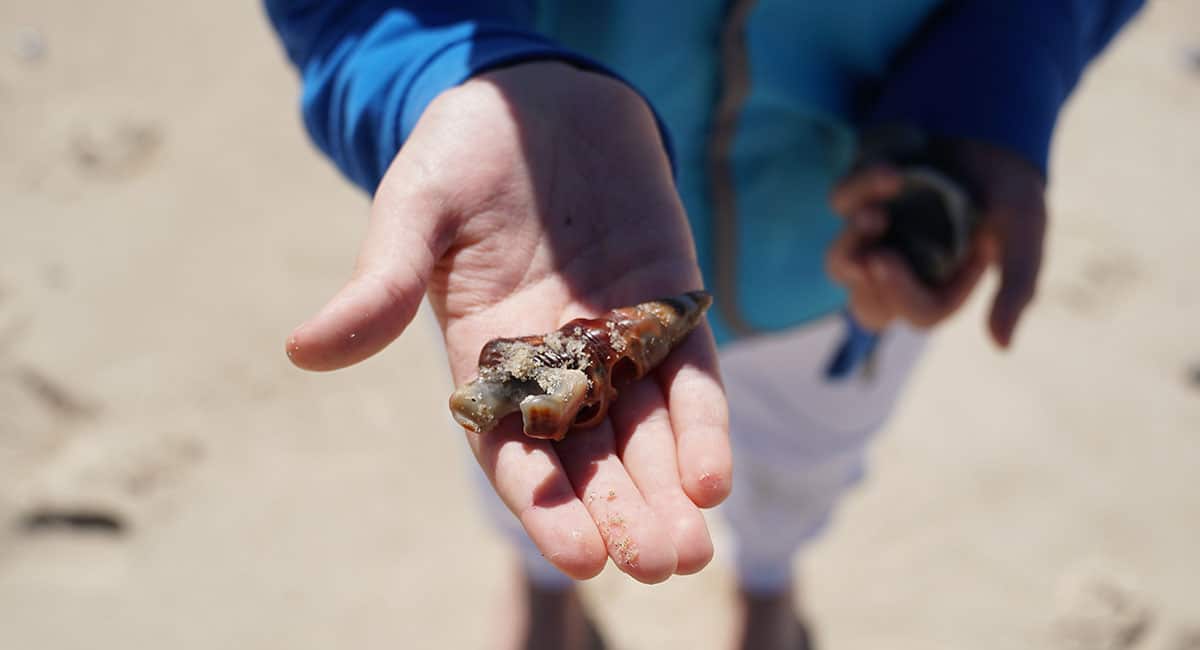 However, it took three long and challenging years to find a site.
"My daughters have seen me cry many times from frustration, as some very promising sites fell through," Bianca says. "They were incredible, they would just cuddle me and say, 'It's okay to be sad, Mum'. I had people tell me to walk away, to give up. A friend even questioned, 'Why do you keep doing this?'
The truth was, Bianca kept going for her daughters. "We want our children to be resilient, yet how do you role model it? You know the old saying, 'You fall down 7 times and get up 8', well that was my husband's constant reminder. And that is what I did."
Finally a site was secured and, in July 2021, The Village School Gold Coast opened its doors to nine students. They are growing slow and strong, with new families enrolling all the time, but they will never be more than 75 students.
Inside the gates
One of the first things you'll notice when entering the Gold Coast primary school is that they don't have an oval.
"This was a strategic move on our behalf," explains Bianca. "Instead, we take daily excursions, and all kids go, not just the 'outdoors-loving kids' – but all of us. Most schools offer two playtime sessions. We do as well. However, ours involve boulders, sand, rocks, rock pools, grass and surrounding playgrounds too. We have adventures during our outdoor times – as a group, as a team."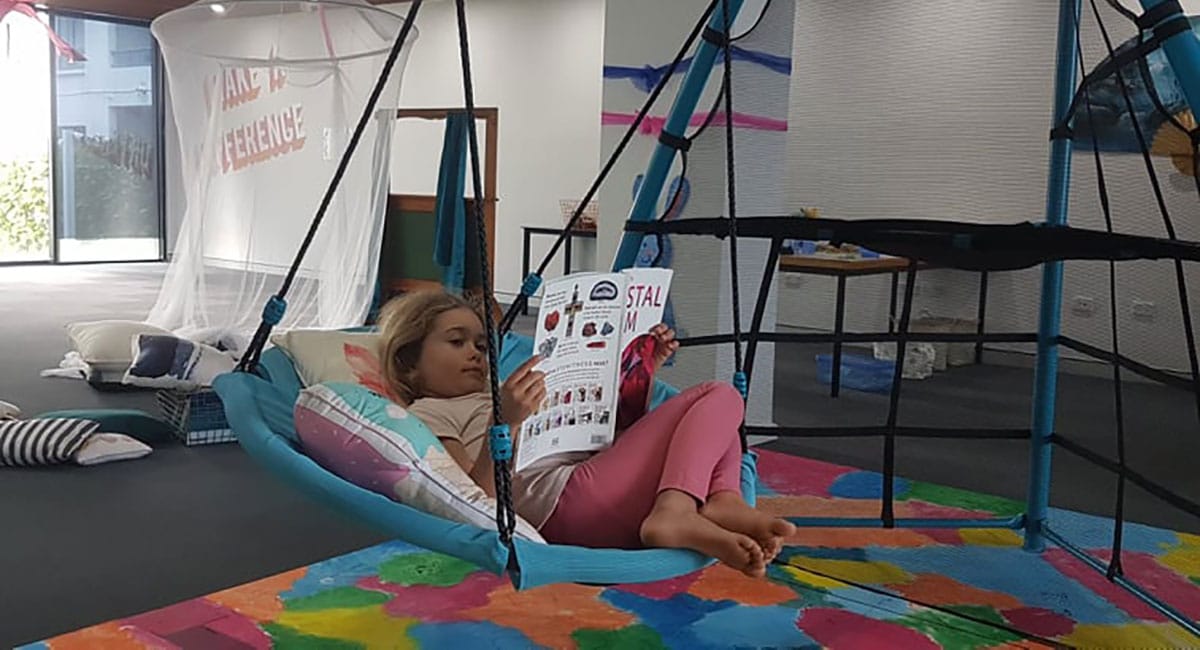 The school itself is somewhat like Narnia, and we were blown away when we stepped inside the front doors! The space is HUGE with plenty for the children to do, explore and get involved in.
With core values of CAN – Curiosity, Awareness, Nurturing – the school's pedagogy is motivated by Simon Sinek's Golden Circle where everything begins with the 'why'.
"The Village School Gold Coast's values follow the same trend, with curiosity at the centre before going wider to include awareness and finally the value of nurture," says Bianca.
This is driven by the belief that children today are different, so we need a different approach to teaching.
"The children today are very different to even when I started teaching. Kids need authentic audiences, relevant and real experiences and to have an interest in the topic."
"From this, they need to come away with a huge range of skills: reading, writing and maths, now more than ever; emotional intelligence of self and others, being resilient and problem solving. Being a kind, considerate and aware, current and future citizen is also important."
Being fully accredited with the Non-State School Accreditation Board, all learning at The Village School Gold Coast is delivered through the Australian National Curriculum, through daily English and Numeracy lessons, and Science or Humanities and Social Science (HaSS). These thematic units are inspired by Kath Murdoch's inquiry cycle.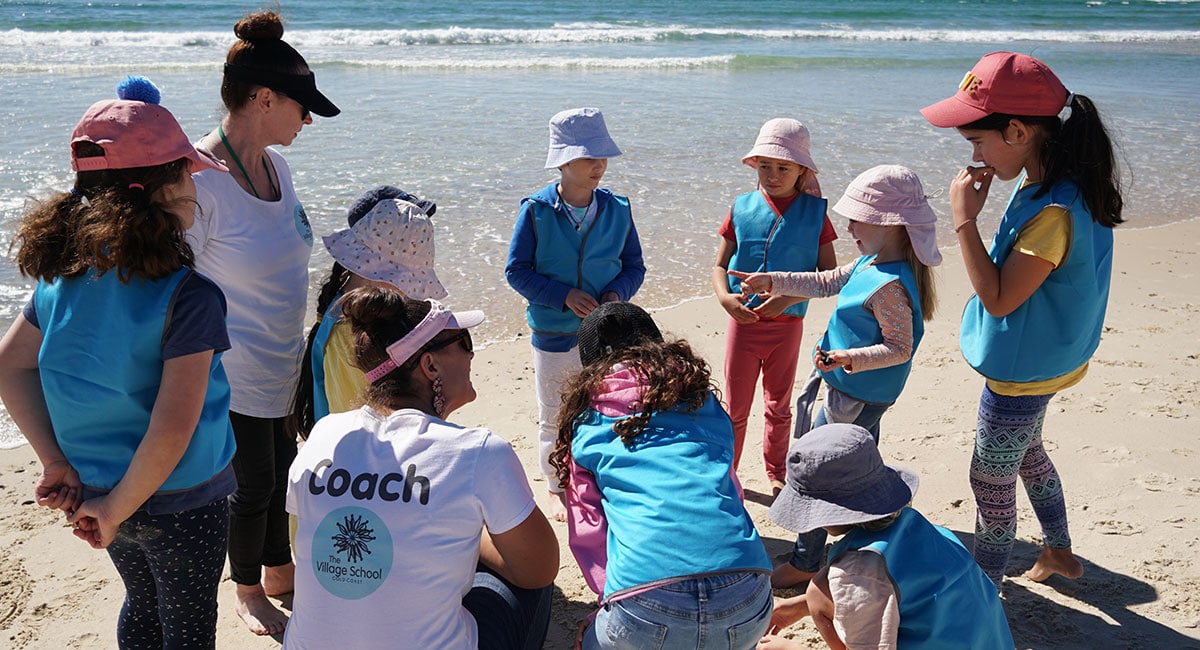 "Spending time outdoors exploring the surrounding community on a daily basis allows for authentic learning and connection opportunities to occur as guided by the School's Place-Based Education," explains Bianca. "Place-Based Education involves exploring the beaches, river mouth, parks, local sporting clubs and attractions allowing for the students to understand their place within the community. By observing how the community works and interacts around and with them."
The Village School Gold Coast offers Prep to Year 6 primary schooling through mixed-aged classes, each with whole school, classroom, age group and individual learning opportunities.
"This allows for identification of individual strengths and gaps in their learning, ensuring each student has a personal learning plan created to ensure that each is supported or extended as needed," Bianca explains.
With this approach, The Village School Gold Coast aims to inspire the next generation of learners to be a positive change in our world by forging strong community relations in a safe, supportive and inclusive environment.
"They say a teacher should teach their students as if the next prime minister was in their class. For me, you should teach as if your own children are in your class. What do you want them to know? How do you want them to treat people? What story or tidbit do you want them to share at the dinner table that night? What sort of adult do you want them to be? Since becoming a mum, I teach like my daughter is in my class. And now, she is!"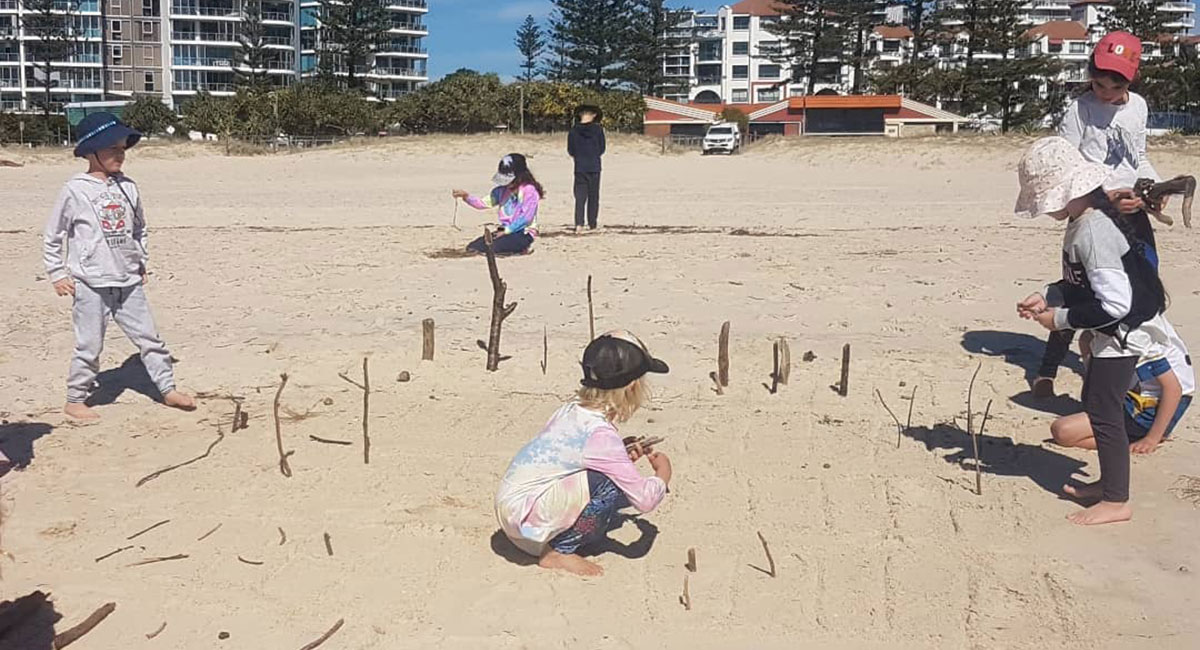 The extras
With a guaranteed ratio of 1 staff to 14 students, daily excursions and nature play, weekly lessons from an artist in residence, a whole day a week with a Steiner teacher, the use of surrounding community sporting facilities and sporting experts once a week, weekly individual check-in with a play/drama/art therapist, the $34 per day fees makes this Gold Coast primary school incredibly affordable. Plus, there are additional savings as there are no uniforms, stationery, excursion or incursion fees.
And the student feedback says it all:
Prep: "I like how we sit at the table with all our friends to eat. It feels fancy"
Year 1 student: "I like our indoor swing the best"
Year 2 student: "I love all the playgrounds we walk to"
Year 3 student: "I love the indoor playground and I love all the art we do"
Year 3 student:  "I love the excursions and climbing on the rocks"
Year 4 student: "All the fun activities and extensive amount of play time"
Bianca adds, "My favourite feedback was a text from a mother of three children that said: 'The feeling I received from your School, is a big feeling of kindness'."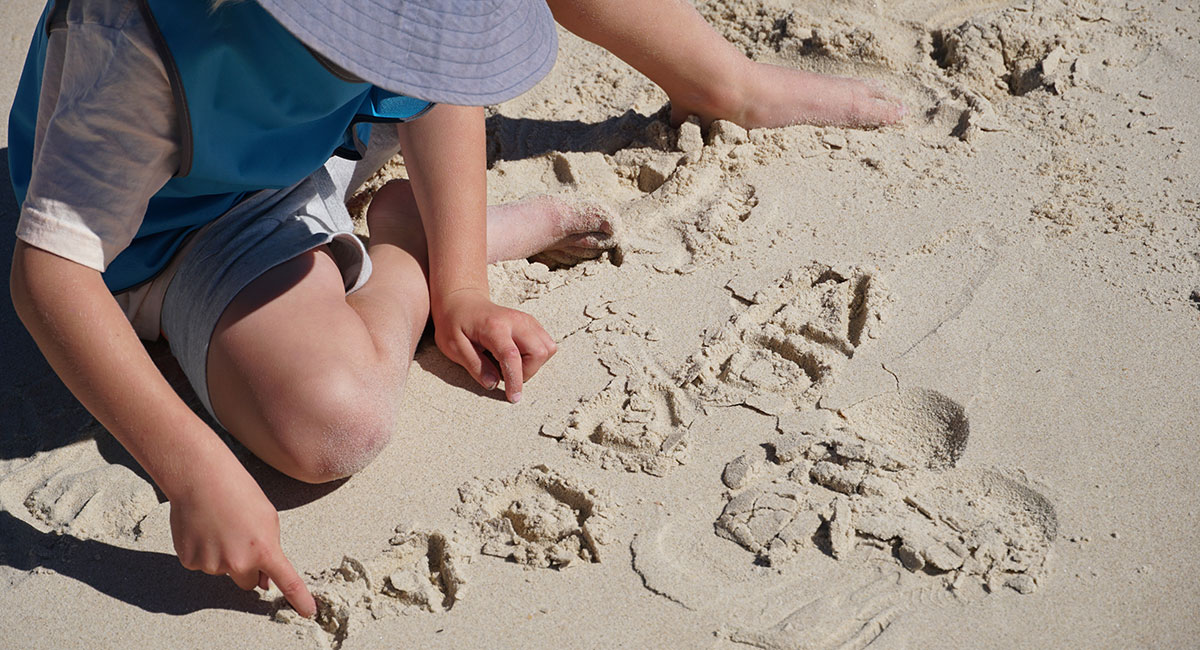 With her dream now coming to fruition, Bianca's favourite part of the day is when they head out, into the community.
"We always have people waving to us and the surrounding shop keepers call out to us to say hi. We climb boulders, run on the beach, explore rock pools and race on the open lawns. We picnic under trees, between boulders and have maths and reading lessons on the beach. Time flies when we are out in the community having fun!"
"Our kids, our little hearts that walk around; inspire, drive and motivate us to be a change in the world. That change starts with us, something that is best encapsulated in our motto: The Village School Gold Coast – changing the face of learning."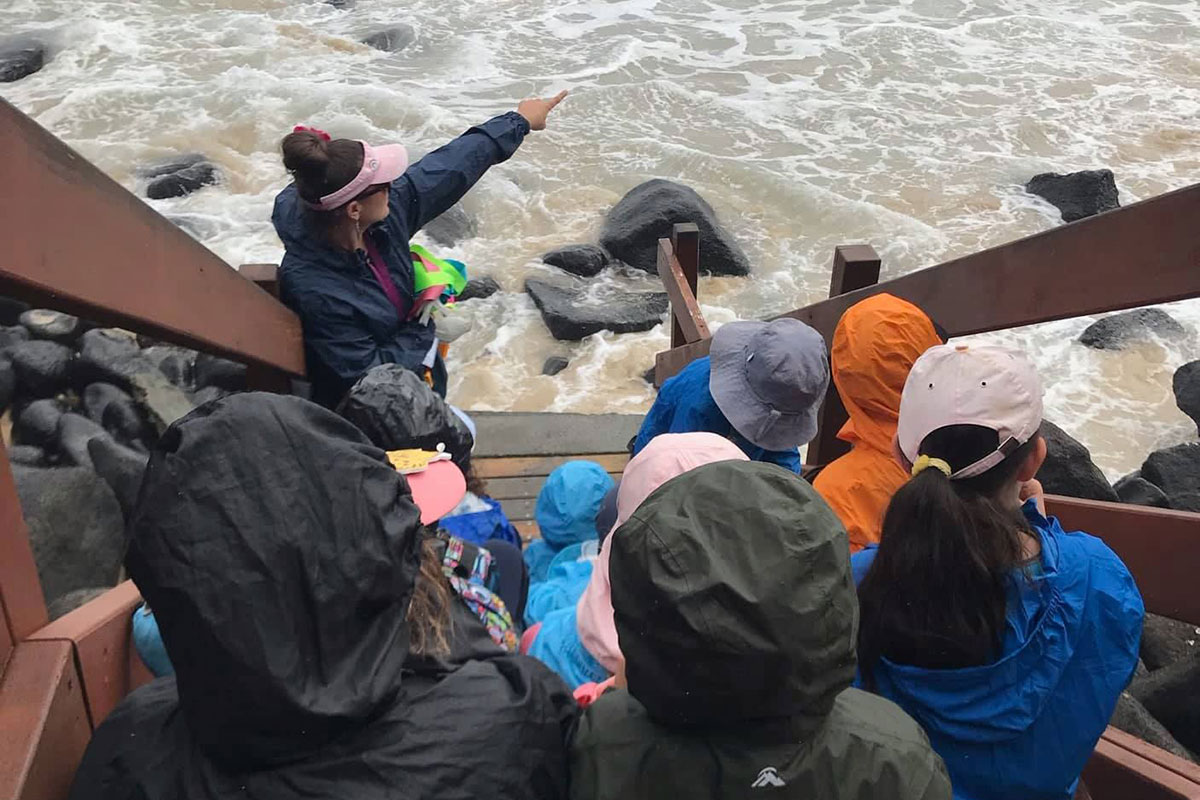 ---
You may also like:
Gold Coast bike rides for families
The BEST bushwalks on the Gold Coast for families
Cosy Gold Coast winter weekend escapes 
Written by
Angela Sutherland
After spending many years hustling stories on busy editorial desks around the world, Angela is now mum of two little ones and owner/editor at Kids on the Coast / Kids in the City. She is an atrocious cook and loves cutting shapes to 90s dance music.