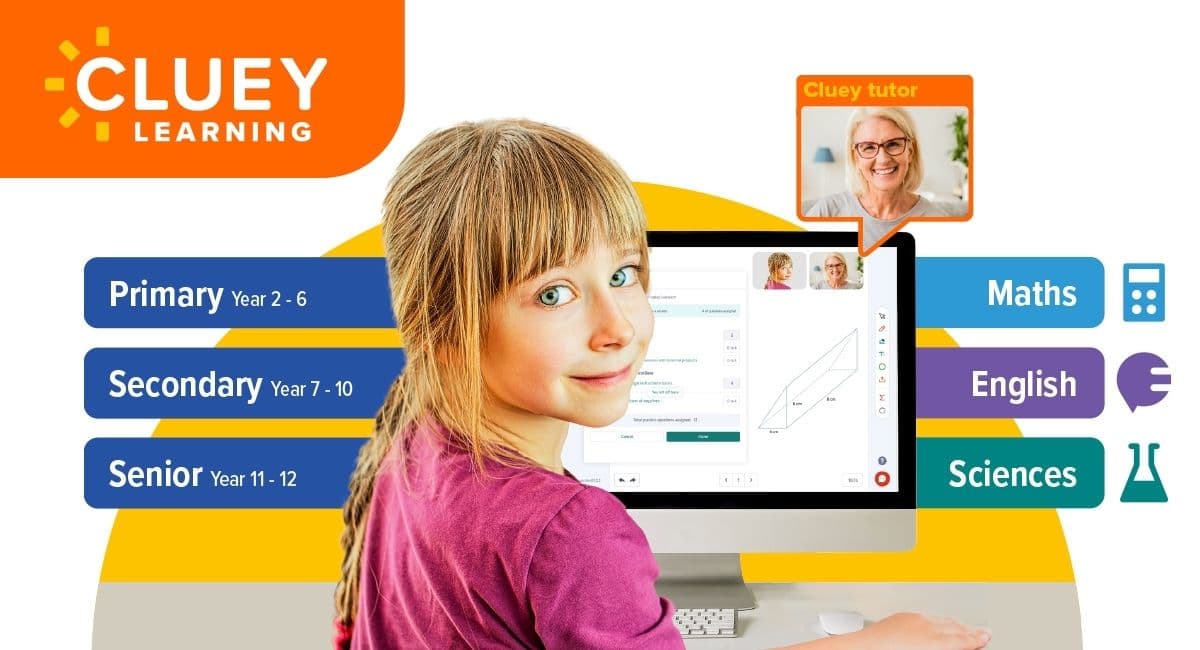 Education
Cluey Learning - Personalised online tutoring for students in years 2-12
Offering personalised online tutoring and learning support for students in years 2-12, Cluey's 1,625+ patient and nurturing tutors will work with your child to not only improve their grades but importantly, build their confidence in their abilities too.
They match every student with one of their expert tutors based on their learning needs and individual requirements. Your tutor will get to know your child and put together a tailored learning program to help them achieve their desired learning goal, whether that is to catch up, keep up or excel.
Why Cluey Learning is Australia's leading online tutoring provider for school students
Tutoring sessions are live, face-to-face and online so your child can learn from the comfort of your own home without adding another thing to the family schedule! Sessions are designed to be fun and engaging, with access to interactive tools like collaborative whiteboards, video and audio capabilities and the learning content is mapped to the Australian National Curriculum, so anything we teach is aligned to what your child is learning in class.
They can provide optional practice questions and exercises to work through between sessions designed to help you consolidate your knowledge and master each concept and, so you can keep track of how your child is progressing, your tutor will also provide a detailed feedback report after each session!
To find out more you can visit Cluey's website and to help your child hit the ground running in their new grade, if you're a new customer you'll save 20% when you sign up!