Following such a disruptive start to the 2020 school year, many Gold Coast families are looking to top up their child's education with a tutor.
For those children already finding school a challenge, a tutor can be the lifeline they need to re-engage them in the classroom and build confidence in their learning. Tutors can also bridge the gap for children that can't get back into gear again. After such a long time out of the classroom, many have lost their interest in learning – with increased numbers feeling disengaged from the school day.
Wondering if your child needs a tutor? Here are some signs to look for:
They say they are ok, but your instinct is telling you something isn't right
They don't like to talk about their day
They can be disruptive in lessons or act out as the class clown
They need to develop some skills
They want to get into the top grade
They don't enjoy school and need support to find their love for learning
They love learning and need more of a challenge
They need a confidence boost before exams or a change in school
They struggle with homework
They are disappointed or surprised with their report card results

How to choose a tutor for my child
Face-to-face versus online tutoring
During the lockdown there was a shift to online tutoring however, as restrictions lift, face-to-face tutoring is returning.
Julie Lancaster from NumberWorks'nWords believes that face-to-face tutoring has many benefits that are difficult to achieve online.
"Face-to-face tutoring allows a much more personalised approach, where the tutors really get to know the students and their learning styles," Julie said. "You are able to gauge a lot more from a student when working with them in person. It's far more evident when they understand, are engaged and are having fun."
"NumberWorks'nWords offers a free assessment in Maths and English. This provides a great opportunity to discover how your child is progressing academically and to collaborate on a plan for them to reach their potential." said Julie. "Then every session is tailored specifically for each child, with set goals and regular feedback is given to update on progress being made."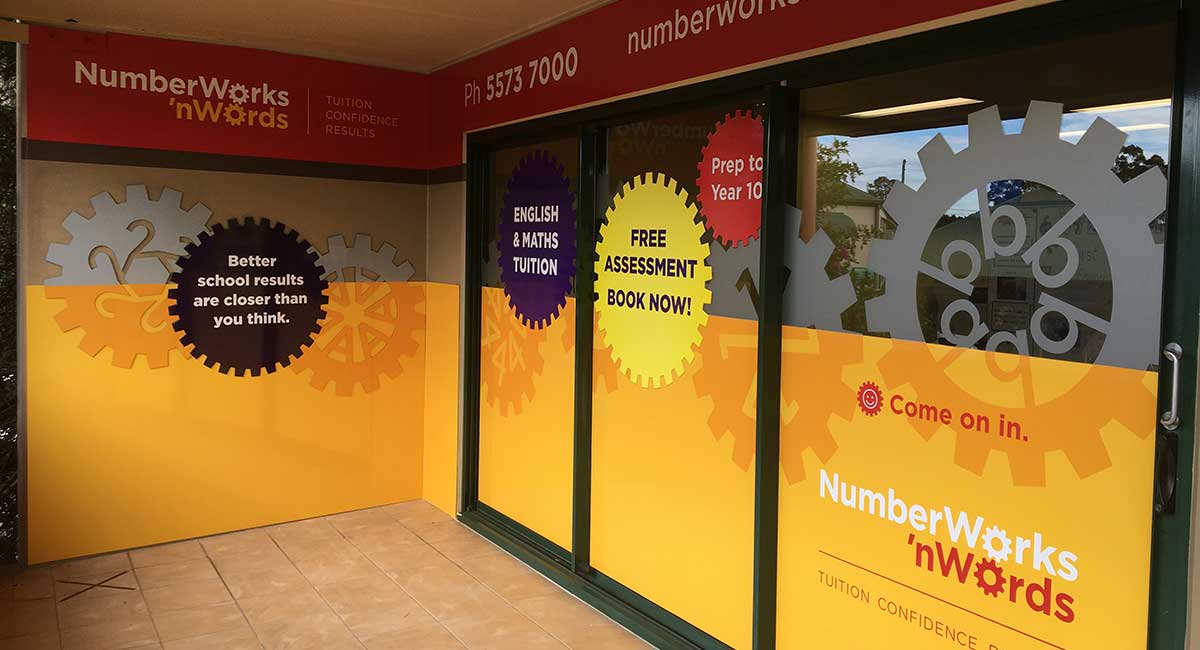 Keep it achievable
We all like to see growth and achievement, and this is particularly true when it comes to tutoring for children. Therefore, look for a tutoring programme that offers plenty of achievement and reward.
"We find students have great success with the NumberWorks'nWords tutoring programme because of its structure," explained Julie. "It focuses on small, bite-sized chunks of learning: learn a new concept, practise it, master it, and celebrate the achievement."
It's also important that the tutor really connects with the child. "We ensure that our tutors are all specialists in their subject, and English and Maths are usually incorporated with their studies at University" Julie said. "Students connect really well with them as they can relate to the younger tutor and look up to them as role models. This makes a huge difference with the students."
Confidence is key
A common issue amongst children who are struggling or unhappy at school is a lack of confidence. Therefore, your child might not need a tutor for specific academic growth but more for building their learning confidence.
"Students who come to us can really lack confidence in themselves and in their answers," said Julie. "Building up their confidence is key to their growth, supporting them and providing an environment where they feel safe to make mistakes and take risks. With that support they soon start to have some self-belief and begin to thrive."
Joining a regular tutoring session also helps to build a positive learning culture for the children.
"Each child is on their individualised programme but they learn in a space where everyone is successful," Julie continued. "This environment has a very positive effect on a child's growth."
"When a student achieves a goal or certificate, there's lots of praise and the whole centre claps and celebrates."
"Those 'light-bulb' moments when a student realises they can do it are very special for the whole group."
Above all else, it needs to be fun!
Let's be honest, after a day at school no child will want to go into another 'school' environment. So, a sense of fun and an engaging tuition programme is critical in a successful tutoring programme.
"Our tuition programme is very visual and exciting, students don't just sit in a classroom and concentrate," said Julie. "The approach works really well for children who can't sit and focus for long periods of time."
"We always build in 'brain breaks', where after we've done the teaching a 60-second game pops up to play. This fun activity is enough to reset their brain and be ready to learn some more."
"This means that students make far more progress at NumberWorks'nWords than with other methods."
Designed for students from Prep to Year 10, the innovative NumberWorks'nWords Maths and English tuition programme has been developed over 35 years and is now widely used throughout Australia, New Zealand, the UK and Singapore to boost students' confidence and results. Each child has their own learning programme based on their needs and what they want to achieve.
The Gold Coast has three NumberWorks'nWords tutoring centres:
Burleigh NumberWorks'nWords
2 Classic Way, Burleigh Waters, Gold Coast, 4220
Phone: Jill on 5593 8696

Book your free assessment for Burleigh here.
Chevron NumberWorks'nWords
49-51 Thomas Drive, Chevron Island, Gold Coast, 4217
Phone: Michelle on 5592 4205

Book your free assessment for Chevron Island here.
Oxenford NumberWorks'nWords
1b/5 Cottonwood Place, Oxenford, Gold Coast, 4210
Phone: Julie on 5573 7000

Book your free assessment for Oxenford here.