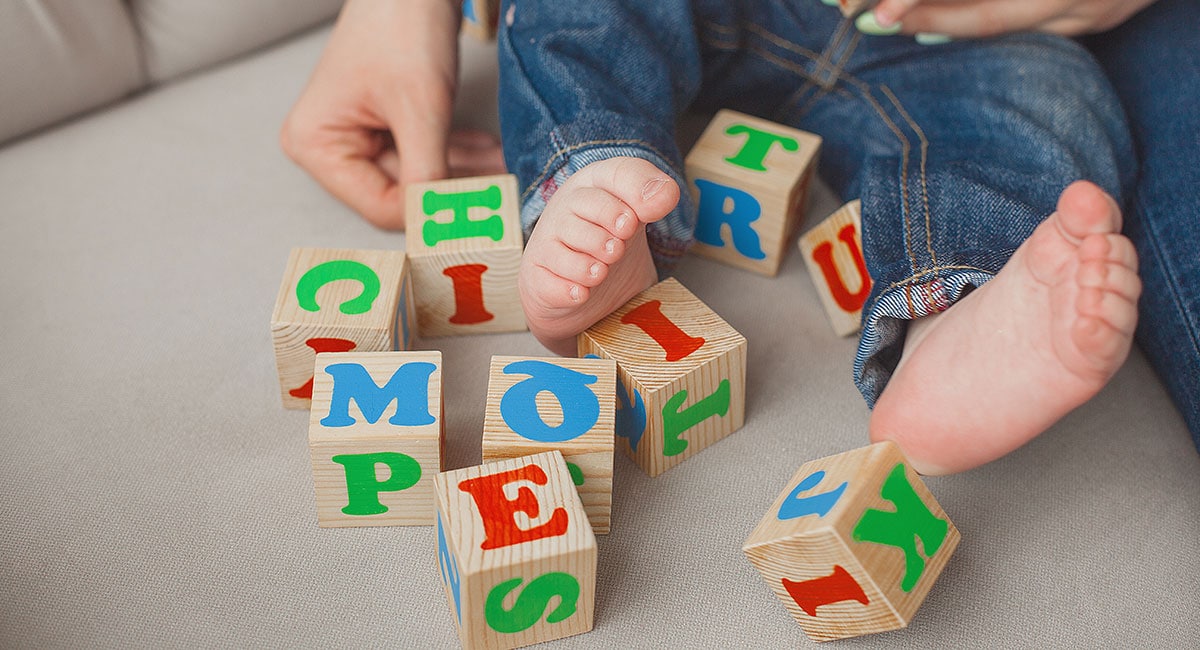 Education
Early Literacy: What is it, and what do I do?
The phrase 'early literacy' pops up a lot in the parenting world. Because it sounds like something to do with school, it often lands in the 'worry about that later' basket amidst the many other daily challenges of raising a little one.
So, what is early literacy, and what should parents do?
What is early literacy?
Let's start with what it's not!
Early literacy is not teaching your child to read. It's not flashcards, or writing your name, or reciting the alphabet.
Instead, early literacy is giving your child the skills they need to become successful readers. 
These include:
Language skills such as a rich vocabulary and understanding of how language works
Fine motor skills such as holding a pencil and scribbling
Learning how to hold and handle books
Developing oral skills to make language sounds and understanding the flow of conversation
Understanding letter and sound connections
Developing a love for reading and literacy through self expression and exploring stories
What role does a parent play in early literacy?
The first five years are critical in a child's early literacy development. And in those first five years, a child's primary carer, teacher and playmate is you!
Early literacy skills are easy to weave into every day, by simply remembering to Talk, Read, Sing, and Play everyday.
Talk: Chat about your day, as you make a snack, walk to the park. How do you measure? What do you see? Give them time to respond, so they begin to understand the turn-taking of conversation.
Read: Sharing a book with your child is one of the easiest, yet most important things you can do –plus it's great for bonding too! You can read with them from the moment they are born. Black and white books are great for babies, picture books and interactive books are perfect for toddlers. Chat about what you see on the page, ask older children questions about the story and explore how they relate to the characters in the book. 
Sing: Songs are a wonderful way to introduce rhyming and the rhythm of language to a child. Don't worry, it doesn't have to be pitch perfect, your child will love it no matter what! Songs with actions, such as Wheels on the Bus are a fun way for children to be involved. But singing along to the radio in the car, or putting on a favourite CD and dancing in the kitchen is just as good, just have fun!
Play: It's easy to weave a little early literacy into every game you play. Describe the colours of paint, the shape of a ball, the sounds of the rattle, the splashes in the water. Every conversation you have whilst you play is adding new words to their vocabulary bank and helping them to understand the world a little more.
Local early literacy resources
Your local library is a treasure trove of early literacy resources, and even in a pandemic there is a bundle of literacy fun to be had.
Sunshine Coast Libraries have put together a range of online activities and resources for parents to use. 
Rhymes at Home: Weekly content for you to have your own Rhymetime sessions at home.
Stories at Home: Weekly stories and activities for you to have your own Storytime sessions at home. 
Toddler Tuesday: Hop onto the Sunshine Coast Libraries Facebook page every Tuesday morning at 9.30am to share rhymes and stories with a different guest presenter each week. If the time isn't convenient, the sessions are also loaded up on the Sunshine Coast Libraries website. 
Rhymes with Ryan: Join Ryan on the Sunshine Coast Libraries Facebook page every Monday night at 6.30pm to learn new rhymes and songs each week. If the time isn't convenient, the sessions are also loaded up on the Sunshine Coast Libraries website.
Baby Sign Class: Just launched, Sunshine Coast Libraries is running a free online 10-week baby sign class. Baby signing is a set of manual signs that assist infants and parents to communicate prior to spoken language. 
Visit the Libraries' What's On page for more details. 
By Karen Gawen, Young People's Services Supervisor from Sunshine Coast Council
To find out more about the resources at your local library, head to library.sunshinecoast.qld.gov.au
---
RELATED:
Sparking early literacy with creative play
Sensory play and its importance in early learning
Winter is the perfect time for indoor early literacy!
---