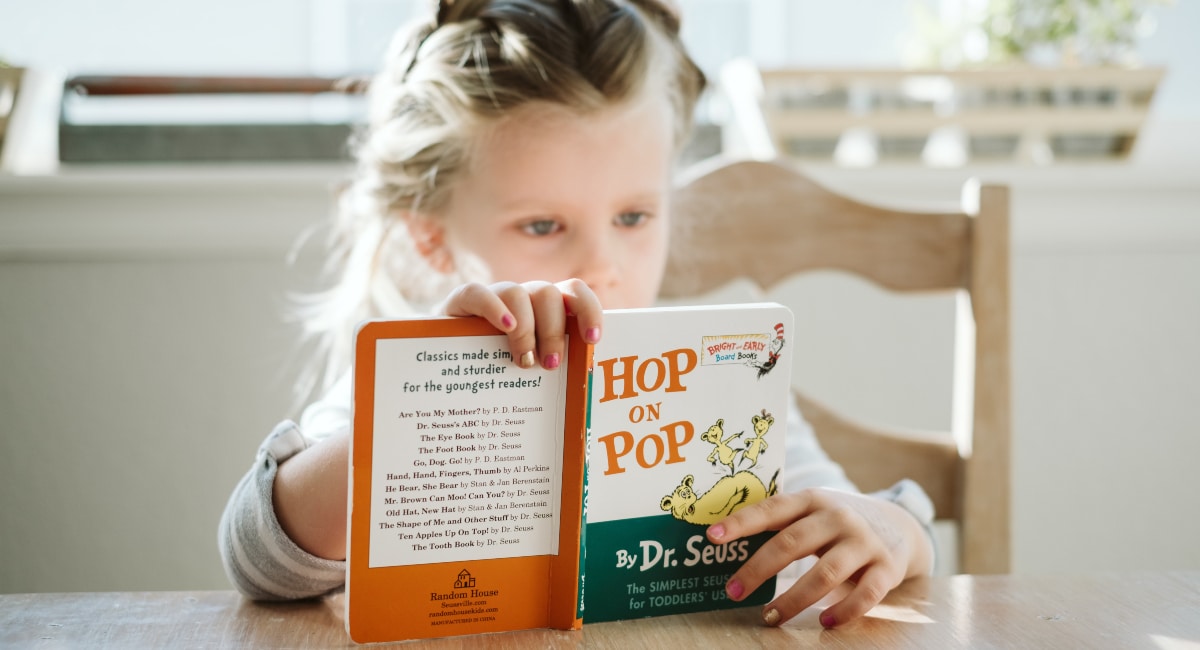 Education Articles
8 ways to grow a child's vocabulary, without them ever knowing!
Did you know that finding time to grow a child's vocabulary has countless benefits for your little one? A broad vocabulary is vital to little ones. Opening up the world to them, it enables better comprehension and provides a wider range of reading material. It also allows them to express themselves better (hopefully lessening the meltdowns and tantrums that come with the frustration of being misunderstood).
Children with a large vocabulary can think more deeply, learn things more quickly, and are more likely to be successful at all facets of school life throughout their years.
During their first five years, a child's vocabulary grows at an incredible pace. Here is an approximate count of the words they will know each year:
1 year old – 20 words
2 years old – 200-300 words
3 years old – 900-1000 words
4 years old – 1,500-1,600 words
5 years old – 2,100-2,200 words
6 years old – 2,600-word expressive vocabulary (words he/she can say) and 20,000-40,000-word receptive vocabulary (words he/she understands)
12 years old – approximately 50,000 words
Expanding vocabulary sounds like a laborious task. It evokes images of flash cards, bored kids and plenty of grumbles. But put the flashcards away, because there are stacks of fun ways you can grow a child's vocabulary without them even knowing!!
How to grow a child's vocabulary
Karaoke
Who doesn't love a good singalong? Whether carpool karaoke or the old-school kind, singing is a great (and fun) way to learn new words. It also teaches rhyming and the lyrical flow of language.
Car games
No need to sit at a desk to learn words. Playing games when you are in the car is a fun way to add everyday items to their world and grow a child's vocabulary. Make up words out of number plates, point out signs or play eye-spy (or use colours if they don't know their alphabet yet) to learn names for objects in and out of the car.
Cooking
Kids love to cook, and there are plenty of words to learn in the kitchen! Older kids can read recipes and learn to measure, whilst younger kids can learn everyday items such as 'sieve' and 'spatula', as well as new actions such as 'stir', 'whisk' and 'bake'.
Share your own favourite childhood book
The time you spend reading aloud with your child is truly special for both of you, but it doesn't have to always just be their books! Why not read your own favourite childhood book to them? Even if it takes a while! And don't stop reading to kids once they can read themselves. Reading a book aloud is still a wonderful thing to share together as they grow older and sharing a book will maintain their love for books.
Playing board games
Games such as scrabble, or apps such as Word Mania, are great for expanding vocabulary and learning how words are formed. Doesn't matter if they are too young to play properly, just
laying the letters out and trying to build simple words together is fun and beneficial.
Gardening
Pottering around the garden opens up a world of new vocabulary. Take time to name trees, identify plants and understand new actions such as 'mow' and 'dig'. It's also a great place to introduce adjectives by discussing how objects around the garden might look and feel – leaves are 'crinkly', sticks are 'spikey', or the soil might be 'gooey'. If you don't have a garden, head out on a nature walk and chat about what you find on the way, it's amazing what you come across in the local park when you stop to explore. For older children, pick up a plant book to look up different species as you go.
Non-fiction books
Kids love to learn about the world, and reading non-fiction books together is a fantastic way to investigate new things, particularly for those kids that have a specific interest. You will find non-fiction books on every topic possible at your local library – from dinosaurs and marine life to sport and history.
Pretend play
Those games your toddler plays, where you have to dress up as a pirate and pretend to take over the world, might seem like silly games but they are one of the best ways to grow a child's vocabulary. Introduce new words and concepts as you play – being engaged in a fun activity and giving context to the word means the new vocabulary is much more likely to be remembered.
And most of all, just have fun! Learning isn't something to be endured. By having fun together as you explore the world you can instil a lifelong love for learning in your little one, as well as building some wonderful memories along the way.
---
You may also like…
Finding literacy in the great outdoors
Fun indoor activities for kids (that will help their literacy too!)
Sparking early literacy with creative play
Written by
kidsonthecoast