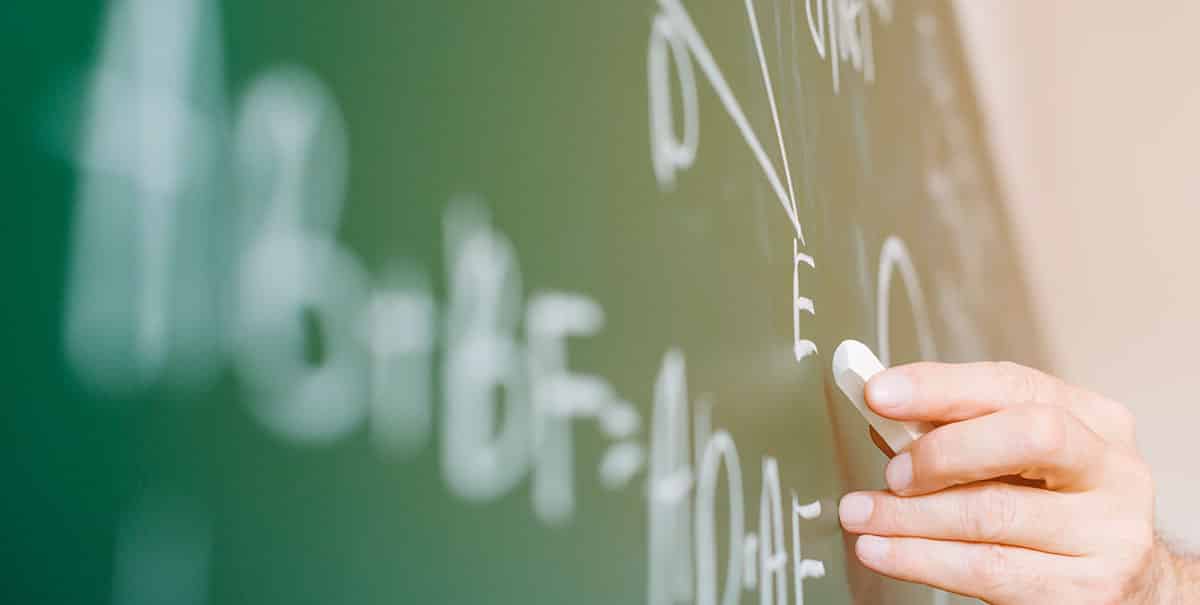 Education
9 ways you can help your child successfully transition to high school
When your child moves from primary to secondary school, or high school, it is a significant change in their young life. They will be navigating a new learning environment. They are also faced with greater expectations placed upon them, and there will be a need to review and adjust their social standing and friendships.
Moving to high school is a time of excitement and new opportunities. However, some children find the transition scary and overwhelming. Research has found that in the transition from Year 6 to Year 7 a student's performance can drop by almost 40 per cent.
Former teacher and 2020 Queensland Australian of the Year, Rachel Downie wants to see young people flourish. Having worked in public and private school settings for more than 26 years, Downie has been actively involved in the lives of many students. She says being an educator is a role she loved.
However, increased bullying and harm among students combined with the suicide of a student in her school community, led Downie to actively work to change Australia's cultural acceptance of bullying. She started the anonymous online reporting system, Stymie, and spends her days talking about bullying, harm, eSafety, cyberwellness, personal safety and boundaries with students, parents and teachers across the country.
She says parents play a vital role in helping their children feel prepared and well-supported in the transition to high school.
Set boundaries
Accept that your child may way to assert their independence more. While trying not to stifle this independence, it is still important to set boundaries.
High school is often a time when the use of screens, especially in problematic ways, increases. Have a routine in place for technology (especially mobile phones),work and study.
Create a study space
Have a dedicated studying space that you can actively supervise. It is still appropriate at Years 7 and 8 to supervise this time, especially if your children are going to be using a computer/tablet. It needs to be in a central location, not a bedroom.
Keep your child active
Encourage your child to continue with extra-curricular activities and spending time outside. Physical activity is important for kids.  Sporting and community activities help your child bond with others. They may be studying more, but keep them moving.
Eat dinner together
Frequent and transparent communication with your child is extremely important. Eating a meal together, such as dinner, creates opportunities for important conversations.
Teenagers quickly move into their 'villages' with their friends. Most teens say that their first point of conversational contact (especially about big stuff) is their friends, not their parents.
Reassure your child that worries are normal and that everyone has something they are worried about. Encourage your child to talk to you about their concerns. But more importantly, listen to what they want to tell you!
Set an appropriate bed time
So many students go to bed too late. In fact, an increasing number of Downie's students have literally fallen asleep in class. It is hard to learn if you're exhausted. Do not let your children stay up texting and social networking until 3am.
Know who your child's friends are
Meet them. This includes online friends too. Our kids spend many, many hours with people online (and statistics show that up to 80 per cent of our kids' online activities are hidden from us). Each one of these people has the ability to affect your child's feelings, values and attitudes. Given that you are teaching values as a parent, it is of utmost importance that you know who is having input.
You can also help your child maintain relationships with their existing peers.
Be an involved parent
The only parents teachers usually see these days are the ones they don't really need to see, says Downie.
"One of the best ways you can support your child is to turn up! Be involved in the community and help the school problem solve. We are all on the same side – your child's," she says.
Grow a thick skin
If your teen intensely dislikes you, you are doing an excellent job! Keep it up! Your child needs a parent, not a 30-something-year-old friend. Downie knows this can be difficult for some parents, but enforcing important rules is difficult if you have a friendship with your child. It is okay to say no.
Always agree with your teacher
Just kidding … but please do!
---
You may also like…
Starting high school — everything you need to know
The growing pains of adolescence — navigating the teenage years
Written by
Angela Sutherland
After spending many years hustling stories on busy editorial desks around the world, Angela is now mum of two little ones and owner/editor at Kids on the Coast / Kids in the City. She is an atrocious cook and loves cutting shapes to 90s dance music.