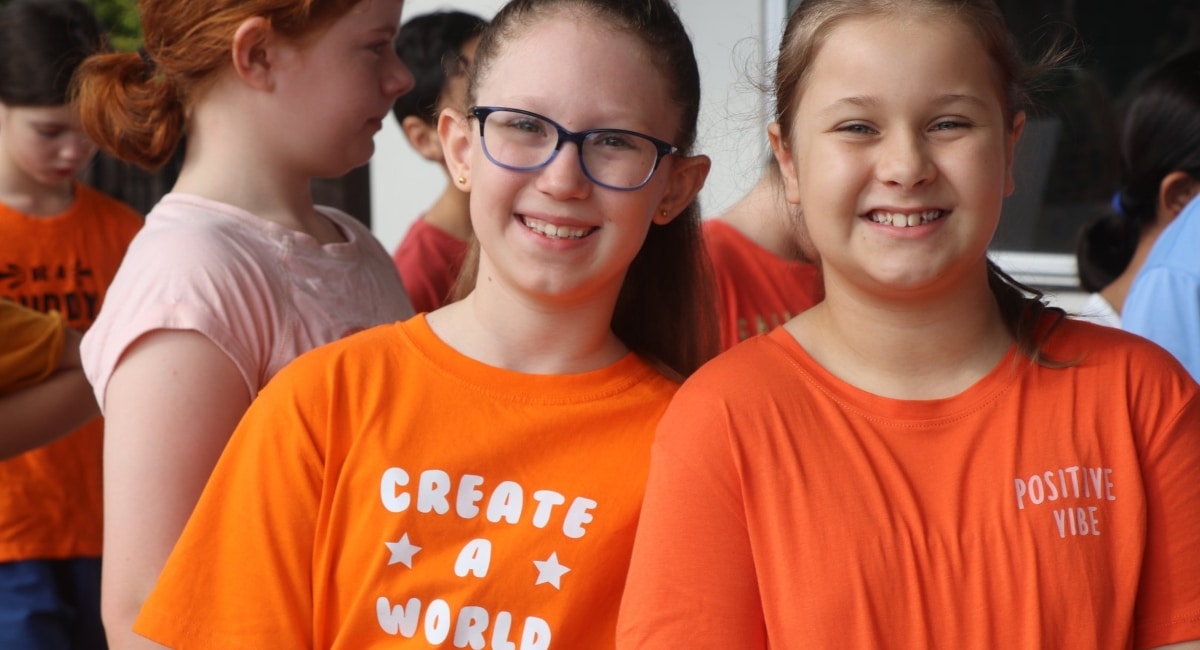 Education
Teachers, students and parents act to prevent bullying
The most profound learning in schools is only able to occur when a child feels safe and supported by their teacher and peers. Here's how one south-east Queensland school is working to prevent bullying.
Bullying is complicated. By definition, it's the ongoing and deliberate misuse of power in relationships through repeated verbal, physical and/or social behaviour that intends to cause physical, social and/or psychological harm.
While research shows boys will bully others using more physical means, girls often bully by social exclusion. More recently though, technology and social media have created new avenues for bullying that expands its reach.
Cyberbullying is bullying that happens online and via mobile phones. It can also be found on websites such as YouTube, Instagram, Facebook and Snapchat, where children send hurtful messages to other children. The messages are ongoing and some children face cyberbullying 24 hours a day. Messages can be sent anonymously on some platforms.
Knowing exactly what bullying is and understanding why it happens are crucial to finding positive and lasting solutions for everyone involved.
What is bullying?
Bullying can happen anywhere, at school, at home or at work. It can happen to anyone. But bullying is never okay. The first step to address bullying is to understand exactly what it is.
The formal definition for Australian schools was developed by the Safe and Supportive School Communities Working Group. This national group includes all state, territory and federal education departments as well as national Catholic and independent schooling representatives.
It can involve an individual or a group misusing their power, or perceived power, over one or more persons who feel unable to stop it from happening. Bullying can happen in person or online, through various digital platforms and devices. It can be obvious (overt) or hidden (covert). It doesn't include single incidents and conflict or fights between equals, whether in person or online.
Bullying behaviour is repeated, or has the potential to be repeated, over time. Bullying of any form or for any reason can have immediate, medium and long-term effects on those involved, including bystanders.
A global study from the University of Queensland in 2020 found almost one-third of school students aged 12 to 17 had reported being bullied.
Types of bullying
The type of behaviour involved often defines bullying.
Physical bullying, which includes hitting or otherwise hurting someone, shoving or intimidating another person, or damaging, destroying or stealing a person's belongings.
Verbal bullying involves name calling or insulting someone about their physical characteristics (the clothes they wear, whether they are over or underweight, whether they are too tall or short) or other attributes such as their culture, race, religion or sexuality.
Social bullying, which includes consistently excluding another person or sharing information or images that are likely to have a harmful effect on them.
However, in isolation these behaviours do not constitute bullying, regardless of how inappropriate they are.
Where it occurs, in person or online, also defines bullying. Online bullying also refers to cyberbullying. The research shows children bullied online are also bullied in person.
Preventing and stopping bullying involves parents, students and teachers making a commitment to create a safe environment where children can thrive – both academically and socially.
Stamping out bullying
Teachers and school administrators understand the seriousness of bullying. At Bethania Lutheran School, located in the City of Logan, education is as much about social development and building character as it is about the curriculum.
"Children make mistakes with their social development as they learn to understand, test boundaries and interact with the world and people around them," the school's deputy principal, Sarah Schnetker, says.
She says the school commits its 'No Bullying' approach through the Pastoral Care program.
"These programs begin in the classroom, where caring and nurturing teachers have an opportunity to check in with students' welfare and state or mind every day," Mrs Schnetker says.
Head of Pastoral Care at Bethania Lutheran School is Justin Kennedy. He says where disagreements and conflict occur the school follows a restorative approach to solving issues. This allows for mistakes to become opportunities to learn and improve from.
"This helps teachers, students and parents build and maintain strong relationships," Mr Kennedy says.
For the school to be successful, it takes a proactive approach to teaching self-awareness, social interaction and conflict resolution skills to its students. It implements Wilson McCaskill's 'Play is the Way' program.
"Play is the Way is a practical method for teaching social and emotional learning," Mr Kennedy says. "It uses guided play, classroom activities and specific and empowering language, which the school embeds across all levels."
The skills learned and embraced by the students include being able to recognise and manage their emotions, develop care and concern for others, establish and maintain positive relationships, make responsible decisions, and address situations with constructive and effective results.
"These skills allow children to calm themselves when they are angry, resolve conflicts respectfully, make friends, and make strong and safe choices," Mr Kennedy says.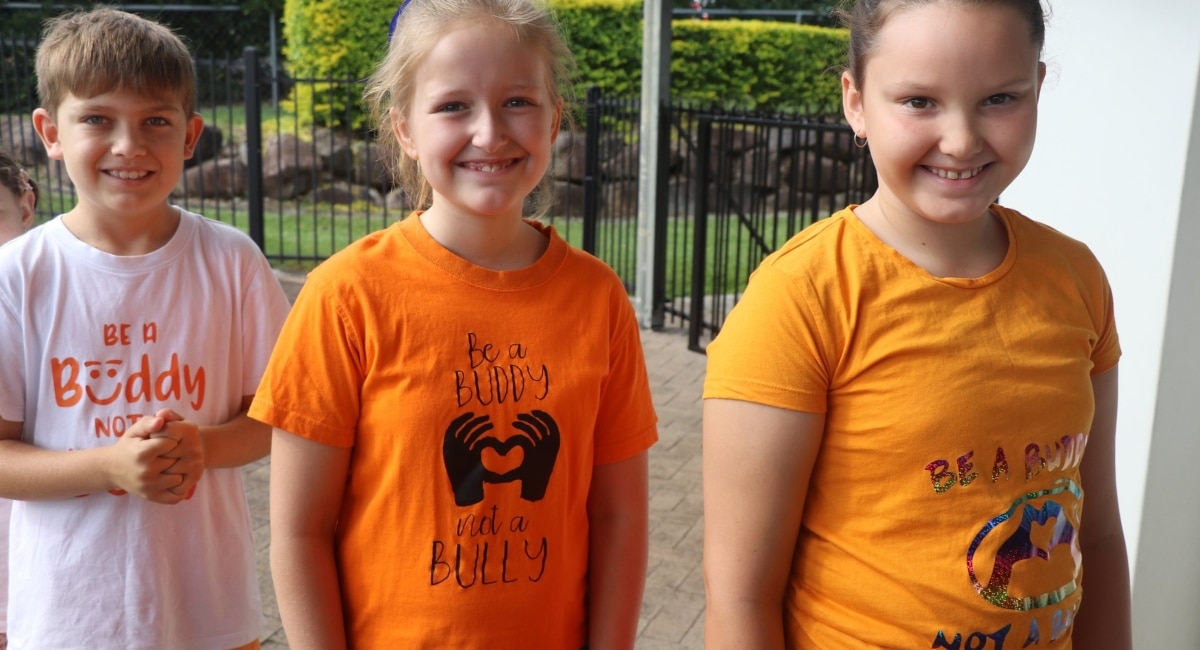 Bethania's High 5
In addition to providing the 'Play is the Way' program, Bethania also supports the 'Bullying. No Way!' day of action against bullying and violence each year.
"The kindness culture starts with the individual," Justin Kennedy says.
"Bethania has its High 5 program. This empowers students with problem solving strategies in relation to disputes or conflicts in the classroom, on the playground, at home and even online."
The High 5 teaches children to take control of the situation by removing themselves from it. Steps include ignoring comments or behaviours and kindly asking the offending person/s to stop. If the offending person/s continues or follows, students should ask again more firmly.
"The final step is to report to a teacher," Mr Kennedy says.
He says this is for students who need greater support to help solve the problem. Students should report bullying to parents or caregivers if it occurs at home or online.
"Students who experience bullying might feel overwhelmed, depressed or anxious," Mr Kenney says. "At Bethania, we work with students, parents and caregivers to help children develop resilience and confidence so they can be more successful in life."
Everyone has the right to live in a safe and violence-free atmosphere, both at home and at school. The High 5 program is just one way parents and students can address bullying.
Other helpful resources for parents and students
The Bullying. No Way! website offers support and advice for parents, young people and schools. The information helps you understand and recognise what bullying is, how to report it and where you can get help.
There is also Dolly's Dream, created by Kate and Tick Everett after the suicide of their 14-year-old daughter, Dolly, who had been bullied relentlessly.  Every year in May, Do It For Dolly Day brings communities together, spreading kindness and uniting to stand against bullying. There is also a free support line for people needing it, which operates Monday to Friday from 6am to 10pm. You can call or text 0488 881 033.
Kids Helpline, a service of yourtown, is available for children and young people aged five to 25. In addition to its free, confidential 24/7 online and phone counselling, it offers free educational sessions and resources for teachers and students.
You can also call:
Kids Helpline (1800 551 800). A free and confidential telephone counselling service for five to 25 year olds in Australia.
Lifeline (13 11 14). A free and confidential service staffed by trained telephone counsellors.
The Australian Human Rights Commission (1300 656 419). The organisation has a complaint handling service that may investigate complaints of discrimination, harassment and bullying.
Written by
Calista Bruschi
When she's not moulding Play-Doh or dancing in the living room with her children, Calista Bruschi is an editor and writer. She has oodles of experience working on newspapers, magazines and websites. Calista likes to organise and be organised. She loves being a mum, Italian food, wine, sport and stationery. She hasn't sleep a full night in more than five years and is powered by coffee.