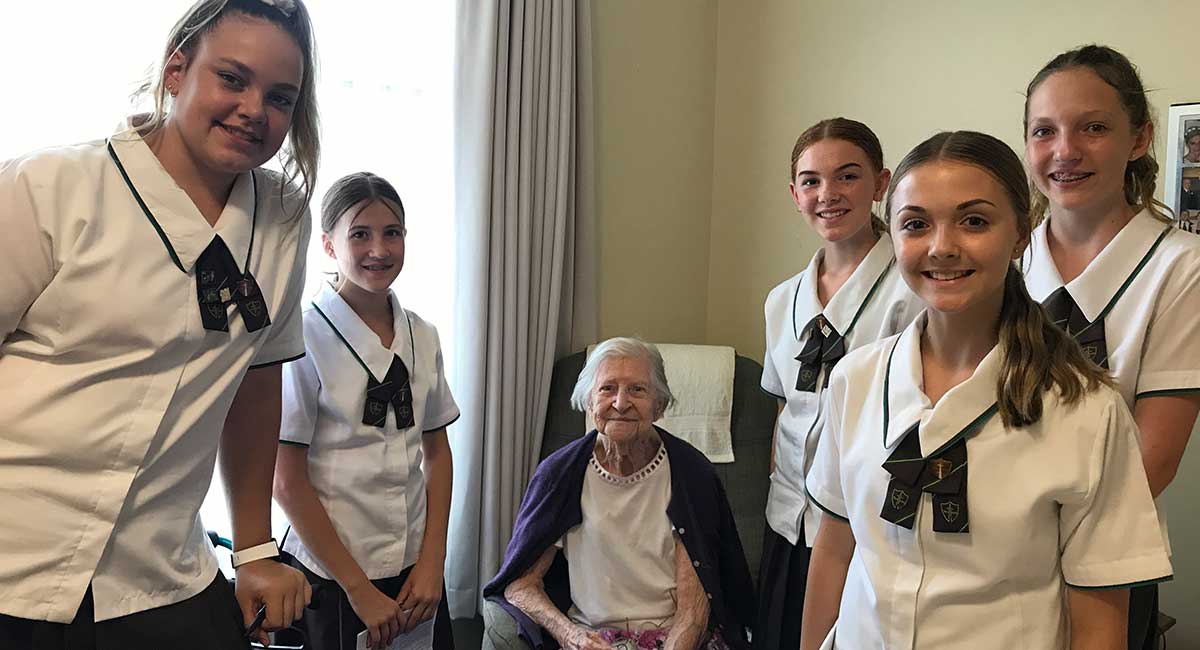 Education
The Brisbane school where service and innovation combine
Teaching empathy, self-awareness and care for others – the community experiences that service learning offers – are immeasurable. But how does this critical piece of experiential learning fit into a tech-led education and a COVID-Safe world?
Kate McKenzie believes service learning is more important than ever. Grace Lutheran College's Head of Teaching and Learning says entrepreneurial thinking is the perfect skill to take service learning to a new level.
"Innovation encourages students to think creatively to improve or change something to add value to a problem in a community," Ms McKenzie says.
She says the College partners innovation with service learning to prepare students in a powerful way to contribute proactively and positively to the world.
What is service learning?
Service learning is an education module that combines learning objectives with community service. It's an opportunity for students to learn more about the community and themselves while fulfilling a need in the community and meeting classroom requirements. Additionally, you might also hear it being called 'civic engagement', 'community development' or 'community service'.
"At Grace, service learning experiences are peppered across the curriculum, sometimes in overt ways and sometimes using more subtle approaches," Kate McKenzie says.
Students consider their relationships with others, developing an awareness of themselves within a broader world and its incumbent responsibilities. Ms McKenzie says they are challenged to live the values demonstrated by 'coming as a guest', being 'fully present' and honouring everyone with 'innate dignity'. Further, students take the time to listen to each person's 'unique story', invest time and energy in building 'community', go beyond themselves and 'cross their boundaries' in new situations and demonstrate care and 'stewardship' for the world around them.
"This develops empathetic, caring and self-aware young people," Ms McKenzie says.
"Service is faith active in love. Service involves the selfless giving and loving of others, making a difference in the lives of the community without any reward."
Done right, service learning can deliver powerful outcomes. First, it connects student learning in the classroom with real-world experiences in the community. Students are also more deeply engaged in their local communities, have enhanced academic excellence and heightened social responsibility. Further, they more readily celebrate and value diversity because of their participation in service learning.
Creating opportunities for service learning also increases students' community involvement and awareness. These connections are deliberate and strong, the perspectives of others are genuinely and compassionately valued. Ms McKenzie says the school's service learning program helps students enact the College's Christian values.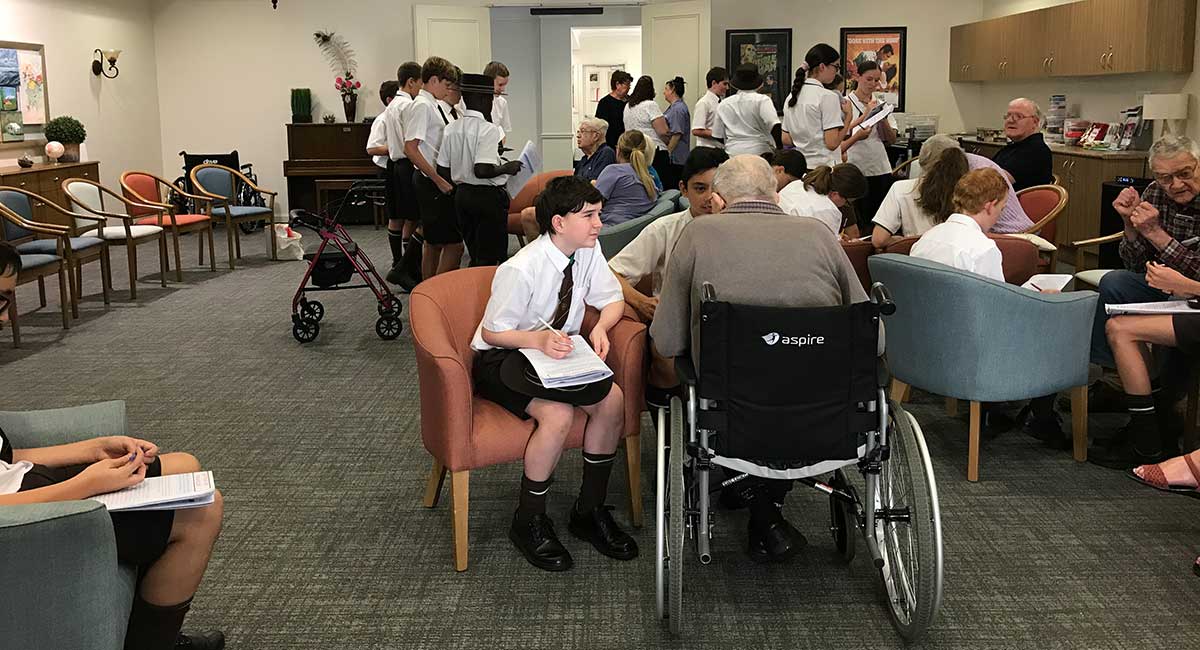 Developing confident and independent learners
Educational contexts regularly use the word 'innovation' to encourage entrepreneurial thinking. At Grace Lutheran College, innovative thinking is an important skill set for the entrepreneurs and intrapreneurs of tomorrow. "That's everyone!" Ms McKenzie says.
She says the college delivers an innovation program where skills are the focus and students create their own content. Collaboration, self-awareness and empathy are critical to the success of each student's experience.
"We prioritise this program in our Year 8 curriculum and we do not assess it," Ms McKenzie says. "It's an innovation launchpad during their beginning years at Grace."
She says students are inspired by and challenged with authentic problems that connect them with the local community. They not only unlock and develop skills to use during school life, but also in their adventures beyond the College.
"Affectionately terms The Grace Way, it's not just what we do but how we do it," Ms McKenzie says. "Our innovation program is another example of this in action."
She says innovation is more than just a program at the school. Students use innovative thinking to emerge as creative problem solvers across many of their curriculum subjects.
Putting innovation into practise
Grace Lutheran College students designed an innovative solution to improve the quality of life for people in aged care. In conjunction with the College's service learning framework, students use a head (research), heart (advocacy) and hand (action) approach. Developing human-centred and empathetic solutions, this approach improves not just the quality of life, but also the emotional wellbeing of those in aged care.
"Grace has developed a strong partnership with local aged care facilities and the students visit residents," Kate McKenzie says.
She says it's not just about forming relationships and developing strong bonds between the students and residents.
"This connection allows students to use the design thinking process to adopt innovative solutions. Our program adapted during periods of COVID-19 restrictions, but the priorities remained constant," Ms McKenzie says.
"Students maintained online connections with residents."
Students use the information gathered from these real-world experiences to shape solutions. They then create designs and prototypes using the College's makerspace facilities. A community showcase allows them to discuss their experiences in greater detail.
Ms McKenzie says Grace Lutheran College lives and works by its values – grit, growth and grace.
"We believe this is one of our special ingredients. It makes the Grace community who we are and guides us in what and how we do it," she says.
For more information about service learning and the College's innovation program, visit Grace Lutheran College.
---
You may also like…
The Grace Lutheran College program supporting teens to graduate with grace
Why goal setting is the launchpad to a successful year at school
Written by
Angela Sutherland
After spending many years hustling stories on busy editorial desks around the world, Angela is now mum of two little ones and owner/editor at Kids on the Coast / Kids in the City. She is an atrocious cook and loves cutting shapes to 90s dance music.