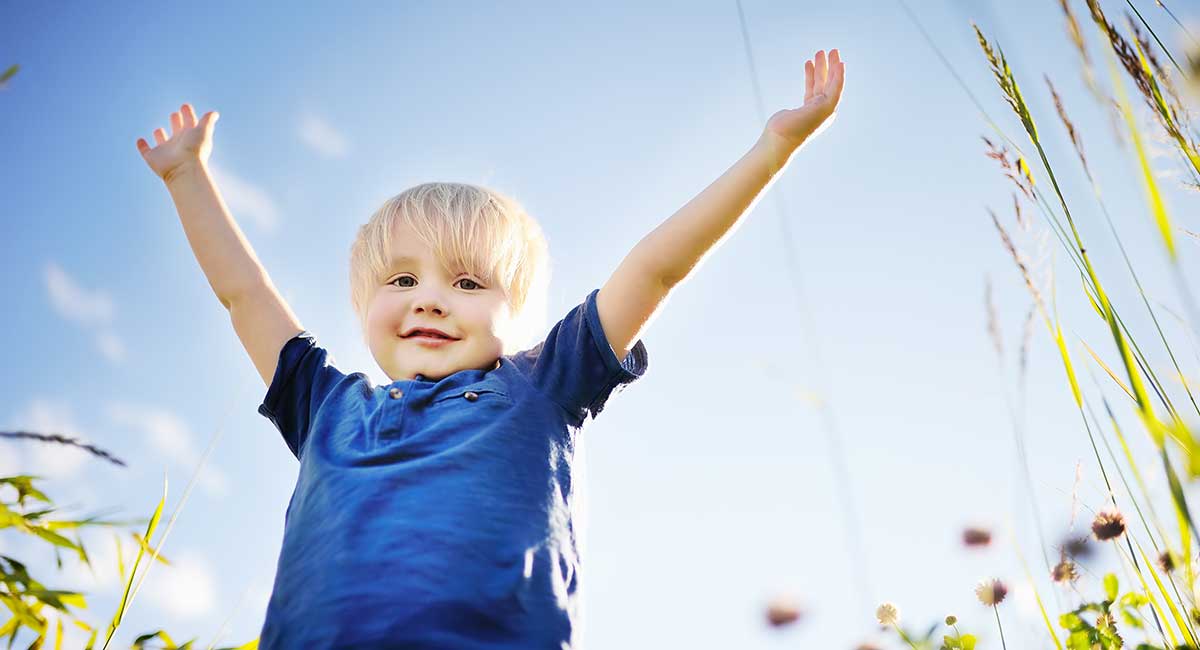 Education
The importance of size in an early learning environment
When young children separate from family for the first time, it can bring about some anxiety and upset during the initial settling in period. This is to be expected, but what can early learning environments do to assist and reduce your child's anxiety?
There are three areas that have been identified as affecting a child's level of anxiety in the learning environment:
Group numbers
Room size
Play space size.
Young children need smaller class numbers
Research has found that young children can become unsettled and anxious if there are too many other young children in a room. At this stage of your child's development, they are not used to being part of a large group of similar aged children. If too many people are physically close to your child for extended periods of time, they might find it more challenging to regulate their feelings.
For young children, smaller class sizes have a number of benefits. The lower child numbers create better staff-child ratios. With smaller class numbers and fewer children per teacher, children are provided with greater opportunities to interact with adults. They also receive more individual attention, which can in turn increase their learning ability.
It is important for educators to develop meaningful relationships with young children. Educator's interactions need to be warm, caring, unhurried and responsive. This is hampered when too many children are in the group.
As an example, Out & About Care & Education purposefully keeps its group sizes to a sensible and age-appropriate number. It allows children to learn and navigate the environment around them without additional 'crowd related' and 'reduced adult' connection stress.
The indoor environment
Room size plays an important part in how your child learns. The indoor environment in an early childhood setting should create an atmosphere that is welcoming, inviting and engaging for young children. Rooms that are of minimal size can be difficult for young children to navigate. This can increase their stress, anxiety and frustration.
If your child bumps into other children accidentally, for example, they might become upset, they may feel crowded. Their agitation level rises and usually this results in tears and upset.
Having a room that is larger than required can positively support your child's growth and development. It also gives early childhood educators a better opportunity to observe and interact with your children in positive ways. A further benefit of a larger-than-average room size is that your child is encouraged to achieve their learning goals.
Things you should look for when it comes to room size:
Large spaces broken up with smaller defined areas encourage children to move at a reasonable pace in the room
Tables, chairs, shelves and mats that are placed strategically to define key areas of play or activity, and also boundaries for children
Materials that are displayed in an inviting way.
Creating perfect play spaces
Outdoor play spaces that are green, generously sized, overlooking the water or some other relaxing view, is something that Out & About Care & Education offers.
Children's learning experiences are enhanced by their interaction and engagement with the environment and people around them. Children are more relaxed and open to learning in environments where they don't have to worry about their proximity to others.
The environment, how it is set up and used, the choice of equipment, materials and resources used can positively influence your child's learning outcomes. An indoor environment should provide your child with a sense of belonging; stimulation and experiences based on your child's needs, interests and abilities; security; and of course, space to move freely.
As your child settles into the new environment and relaxes more, they make friends and establish wonderful relationships with their peers and educators.
When consideration is given to the spaces provided and how they are designed, the best outcomes for your child in all areas of their early learning and development can be achieved. It's obvious then, size matters!
Written by
Pam Maclean
Pam Maclean has more than 40 years' experience in the early childhood world and holds a master's degree in education. She operates Out & About Care & Education and is the principal of Child's Play Consultancy Services. Pam has won industry related awards at a national level. In 2006, the centre she designed, built and operated in Bundaberg was Queensland's Small Business of the Year (the first childcare centre to win the honour). It was also named the Prime Minister's Top Three Small Businesses. Pam is also an experienced presenter and has toured Australia speaking on a wide range of early childhood topics.