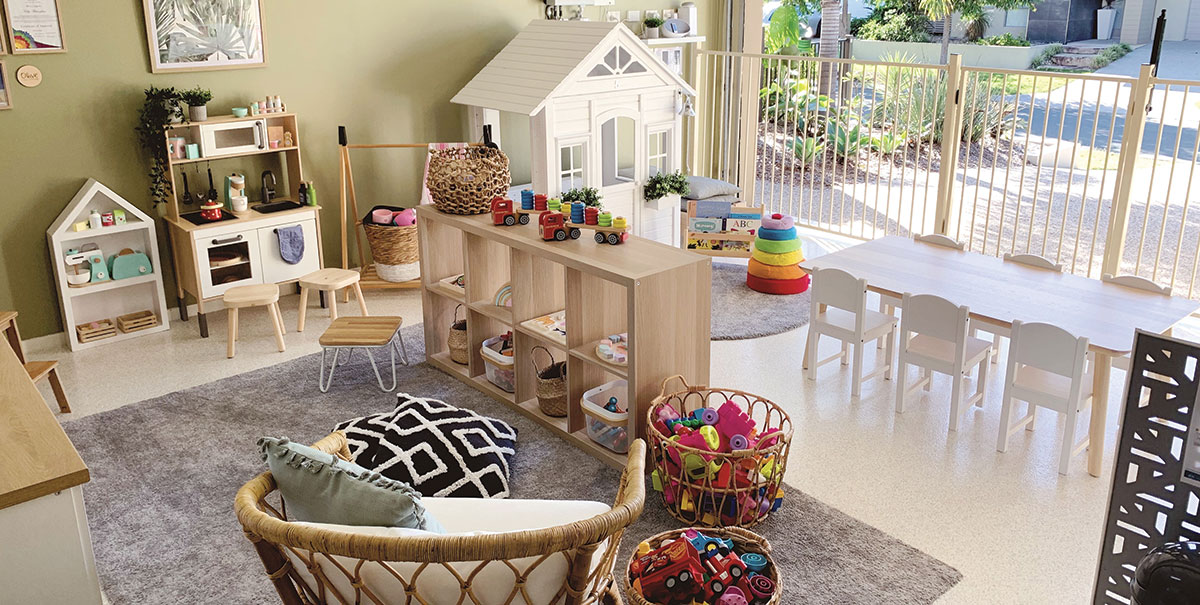 Education
Behind the scenes at family day care
Family day care is growing in popularity. But what is it that makes this style of childcare so different? Kelly from Olive Early Learning is here to tell us more.
How many children do you care for each day?
I have four children per day who are all under school age (1-5 years).
What curriculum do you follow?
We follow the Early Years Learning Framework.
What is the difference between family day care and a childcare centre?
Both family day care and childcare centres are amazing in helping children build their social and emotional wellbeing. Family day care, however, is in a much smaller group, which is more personal and allows for more one-on-one interaction. It has a beautiful, homely feel and is very peaceful; no hustle and bustle like a busy centre. Some children thrive on being in a larger group, while some children need to be in a smaller group. Every child is different and has their own journey, it is important for me, as an educator, to ensure that all children's needs are catered for and nurtured.
How is family day care assessed?
We are assessed quite similarly to a childcare centre – on our learning programs, interactions with children, our relationships with families and the community. Being registered through Kath Dickson, I have several coordinators that visit me regularly, ensuring quality of care, health and safety requirements are compliant and to generally support me in my family day care.
What do you love most about running the service?
I love the personal, nurturing approach. Having a small group of children each day enables the children to really settle in to care in a loving and caring environment. For me, family day care has a calm and peaceful feel, helping children feel at home and comfortable.
What do the children enjoy most?
Our beautiful children love to be outside in the gardens; it is their happy place. We often bring the outside in, incorporating nature into our learning experiences and activities. Playing and learning with flowers, pebbles, herbs and leaves. They also love exploring our indoor learning environment, extending their imagination in the cubby house.
What do the parents love the most about family day care?
At Olive Early Learning, we offer homely, holistic and nature-inspired care. Our families love our open and natural playground, which is a big emphasis in our learning program. Our children enjoy watering and playing amongst our gardens and learning how to care and look after them. Searching for butterflies, snails and beetles is our favourite game to play outside.
Do you run during school holidays?
All my children are under school age, so I continue my program all year round, apart from public holidays.
---
You may also like…
Could YOU be a foster carer? (Spoiler alert… yes, you probably could!)
Behind the scenes at your local kindy
11 weird and wonderful facts about babies