As 2020 proves an unsettling and complex year due to the Coronavirus pandemic, spare a thought for Year 12 students in Queensland as they simultaneously grapple with a new standard tertiary pathway in the ATAR (Australian Tertiary Admission Rank).
At Matthew Flinders Anglican College on Queensland's Sunshine Coast, the focus is to support Year 12s to understand what the new ATAR entails, and to be academically prepared for the new style of assessment.
Wellbeing and self-agency is also vital, and the College is guiding students to build the personal resources and strategies to strengthen their independence, self-motivation and organisation so that students feel capable and confident to thrive beyond graduation in the wider world.
College Principal Stuart Meade is highly complimentary of the efforts made by the Year 12s this year.
"I feel desperately sorry for them in the way their final year at school has turned out but – to their enormous credit – they have, in the main, stuck at it and should be very satisfied with the resilience they have shown and the support they have given each other," Stuart said.
Head of Senior School, Gary Davis agreed that 2020 had thrown its fair share of challenges at Senior cohorts across the country.
"Our Year 12s are the first group to complete the new Senior Assessment and Tertiary Entrance program, which involves understanding the new syllabus documents, learning intentions, assessment types and ranking through the ATAR," Gary said.
"We expected this new process was going to involve a degree of resilience, flexibility and adaptation from all at Flinders – staff, students and the family as support," he said.
"However, when COVID-19 began its impact, the levels of resilience, flexibility and adaptation that were required grew incrementally.
"It has been positive to watch the support and guidance that our Flinders staff team has provided to find new, novel and extra ways to be there for our students.
"Interestingly, many of the concerns for their future that students speak about are familiar to many of us: concerns over whether tertiary entrance scores will be good enough to grant access to a course of choice; whether the final round of assessments will be reflective of ability; and just what pathway to embark on beyond school.
"One thing we are all certain of is that the experience of 2020 has forced us all to look at different ways of working, learning and performing.
"We also agree that the experience has made us more resilient, able to cope with the curve balls that life throws at us and secure in the knowledge that, with help from our support networks, we can manage to still do our best.
"I'm very much looking forward to seeing the Class of 2020 harness these lessons and continue to make their mark on the world."
Mr Gary Davis met with five Year 12 students and asked them to share their personal reflections on their rollercoaster of a graduating year. Their responses are shared below.

Mr Gary Davis: How did you cope with the remote learning phase?
Sofia: Remote learning was a new learning experience. There were lots of negatives about it but there were some positives as well. As a Year 12 group, we will always say that this is something we experienced together that no one else has. It has taught us to learn by ourselves and to motivate ourselves. We know that our grades are really up to us. I think the challenges we are experiencing this year are teaching us about work ethic. The teachers have helped so much with resources to make it easier during remote learning, but it's still up to us to reach our potential.
Ruby: I was in my element during remote learning. I like to stay at home and get stuck into things. The teachers were an incredible resource and I could meet them online at any time. As Year 12s, we were working on assignments and I found that it was much easier to complete my work from home. I lay in the sun to work and I used my lunchtimes effectively. I was exercising more, I felt the healthiest I have ever been. Life felt easier, somehow. But the social aspect of remote learning was difficult. I missed talking to people. I missed the happy environment in class and how easy it was to ask a friend or a teacher for help. Now we are going to make up for all the social things we have missed this year. Now it feels good just to be able to leave the house! Sport is coming back. This term I started water polo for the first time, just to enjoy the extra experience while I can.
Kyla: I enjoyed remote learning at the start but then I found that I lost motivation. I ended up studying in bed through the classes! Peer help in classes is important to me. Learning alone at home is just not the same.
Daniel: I feel that there have been a few positives to the pandemic. For starters, I really enjoyed the pre-recorded sessions for my content-based subjects. I was able to listen at my own pace and to revisit any of the content if it hadn't stuck. This helped because I'm not the fastest at processing the information in class. I also enjoyed being able to have one-on-one meetings online with my teachers if I needed the extra support. It was often just a quick meeting to clarify the learning. As for my motivation levels, well they were up and down. I really missed the student interaction and talking with my teachers. During online learning, we could tell that the teachers were putting in the work and keeping us up to date with everything we needed to know and learn. It showed that Flinders is one of the best.
Harrison: I found the remote learning phase to be fine. I'm more worried about the external exams and also how next year will play out. What will happen with ATAR? I know that Flinders could not have done anything better. We are well looked after here. We even had one teacher channeling Star Wars. We would log-on and there he was. The lesson would begin with the Star Wars theme music and the voice-over: "In a classroom far, far away…the day's learning intentions will be…" It was so good. But what I miss is having everyone together in a room, such as for our assemblies. There is normally something funny that happens and it also helps to dispel rumours such as whether a maths test is on and whether it counts for final results. Is the formal on or not? There have been so many rumours flying around!
Mr Davis: How do you feel about your final exams and the new ATAR system?
Sofia: I have no idea what all this disruption will do for my ATAR. I don't know what next year is going to look like. We can't control the Coronavirus and we will adapt as we need to but we have no idea with ATAR. This is the first year of ATAR for us; by now, with the OP system, we would have had our QCA practise to track our readiness. The teachers are supporting us and giving us as much extra teaching as they can but we don't know what our grades will get us.
Ruby: I feel uncertain with ATAR. And I wonder, what is next year going to look like? Do I choose a university because of the lifestyle? I would say, probably not because I could just end up having to learn online from home.
Kyla: I feel a lot better knowing that one summative internal assessment has been removed from the ATAR. That alone has taken a lot of the pressure off. It's all a bit stressful but I feel that when we get to our final exams, we will be ready and prepared. Our teachers have given us plenty of extra support. They know what we have gone through and they want to help. They are giving us extra resources to ensure we are prepared.
Daniel: I am feeling unsure about ATAR but all I can do is put my best foot forward. I have learned to accept that the outcome is out of my reach – I can only do what I can do. I am aware that if I don't get into a particular course there are always ways around it. It's not the be all and end all. It is what it is.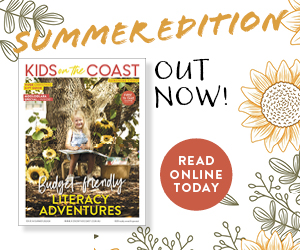 Mr Davis: Are you feeling supported at Flinders, especially through the challenges of 2020?
Sofia: The teachers have gone above and beyond in our learning and also in making sure that we are all ok mentally. It's obvious how much they care about us. We are being given extra resources and support, and the relationship is genuine and more mature, which happens in Year 12. We are not taking it for granted. We really appreciate it.
Ruby: The relationships with our teachers at Flinders are very positive. You are able to connect with the teachers and they know how you learn. You have the same teacher for both senior years, which is super helpful. I just knew we would have reliable teachers – that is important for me knowing that I have a teacher that I can trust with my grades. It helps you enjoy the subjects, knowing that you have that support.
Kyla: Yes, we support one another. I was part of a group of students who studied Biology together during the holidays, which was really helpful. People here are prepared to give up their time to put in the work and do well. Our teachers put a lot of work into our remote learning to make sure we had everything we needed. We know that they are here for us and they care what we went through. They give us the best of what we need and are helping to make this year as easy as possible for us. It's reassuring.
Daniel: Yes. I'm getting support from my family and from my teachers. We know that there is always someone to talk to here at school, and that really helps. Our teachers are very open and available; they care about us. We know that if you are struggling – they are always here. I know teachers will give up their lunchtimes to make sure we are alright. I am just trying to just put my best foot forward. Through my footy, I have learned that you need to put in your hardest, and then you know you have tried your best, even if it's not the outcome you had hoped for. I switch this mindset to school. Our teachers are saying that too – just focus on working for the results that you want. You can't change things that you have no control over.
Harrison: I feel reassured that the teachers are in the same boat as us regarding the ATAR uncertainty. It's their first time with ATAR too. That feels good to know that we are in this together. They are being honest with us and saying, 'Let's go through this together and work it out".