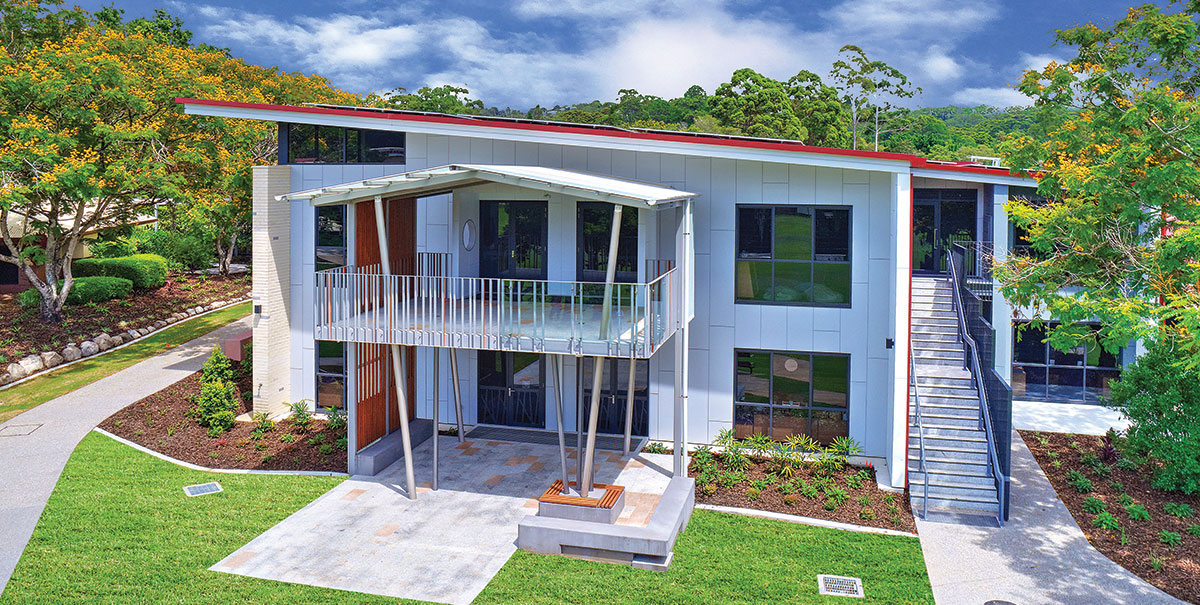 Education
Innovative Years 5 and 6 Precinct opens its doors at Flinders
The new Years 5 and 6 Precinct at Matthew Flinders Anglican College has just opened its doors and, already, students and teachers seem impressed with its potential.
"This Precinct gives our Years 5 and 6 students their very own space and support in their final years of Primary," said Mrs Trudi Edwards, Head of Primary.
Designed over two storeys, the Year 5 and 6 Precinct gives students a flexible environment that provides various spaces for personalised learning. The Precinct's seamless integration of indoor-outdoor learning also enables students to engage with nature to enhance their wellbeing. The light-filled classrooms spill out onto shaded outdoor learning spaces and spacious balconies, as well as a large gathering space on each level and technology rich multi-purpose rooms.
"There are also the 'treehouse retreats'— multipurpose break-out spaces that overlook the Anthony Vincent Oval and border rainforest," said Mrs Edwards.
"At Flinders, we design innovative and aspirational facilities because we recognise that to teach well, we must ensure that creativity and innovation are always present."
"We also recognise the importance of having distinctive precincts and transitions to support and nurture our 1,350 students as they journey through our College from Prep to Year 12."
"Here, they will be able to grow in confidence, further realise their academic potential and build relationships as a caring and cohesive group in preparation for the transition to our Secondary School in Year 7."
---
YOU MAY ALSO LIKE:
We meet Head of Primary at Matthew Flinders Anglican College
The Year 5 switch: Benefits of changing schools in Year 5