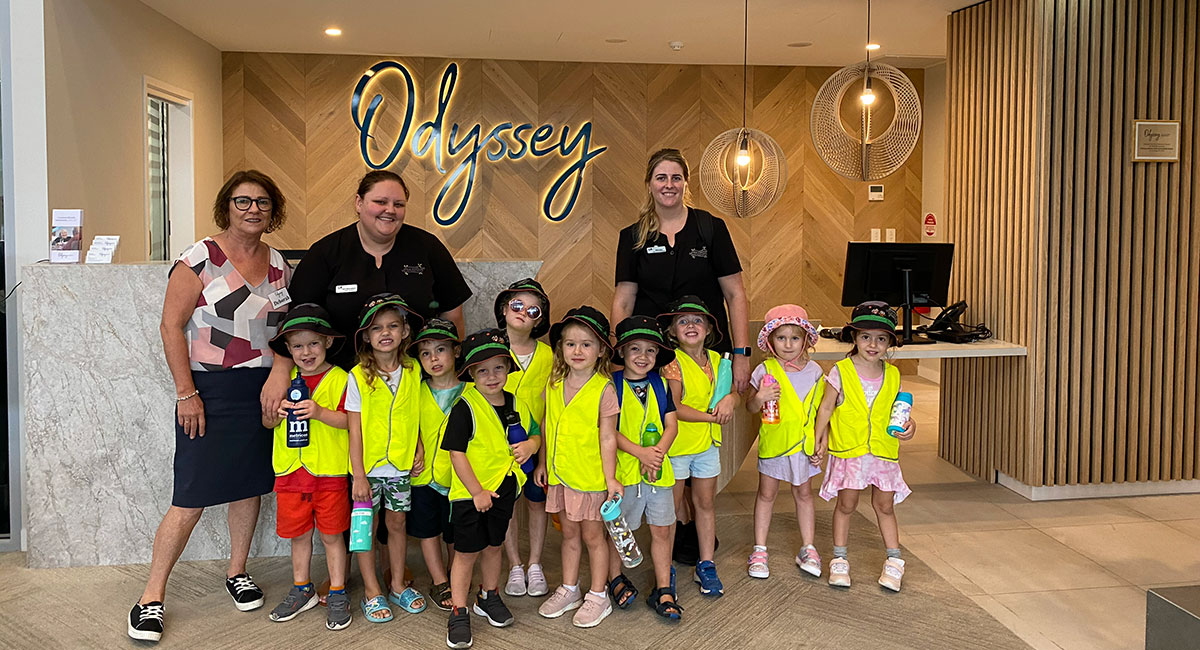 Education
Kindy kids at Little Scholars bridge the generation gap
Queensland early education provider, Little Scholars, has launched a new program with Robina's Odyssey Lifestyle Care Communities, inspired by the phenomenal outcomes revealed by the ABC's Old People's Home For 4 Year Olds.
The intergenerational care program connects the young children and seniors – two increasingly segregated population groups in society – once every fortnight; improving the mental and social development of the children whilst helping to alleviate challenges of isolation and dementia commonly faced by seniors.
Odyssey resident Carmel Nicols, says it has been a long time since being in the company of children, and that spirits are high across the community after each Little Scholars visit.
"We have such a special time playing board games, play doh and reading books … it really helps us connect with our childhood and keep up with the current generation," says Carmel.
Founder and Managing Director of Little Scholars, Jae Fraser, says intergenerational care initiatives are backed by research and are producing extremely positive developmental outcomes for young children; giving them a healthier understanding of the world around them.
"Having frequent interaction with people who are one or even two whole generations older than themselves, can help children become more accepting of differences – especially when it comes to disability – as well as helping them learn about the natural aging process and reduce potential fear of elderly people, " says Jae.
Little Scholars Burleigh also boasts a world class outdoor playscape, a carefully designed curriculum including cooking classes, veggie gardens, water play, language lessons, yoga & mindfulness and daily excursions, and family services such as dentist, hairdresser and optometrist visits.
For more information about the specialised programs available at Little Scholars, visit https://mylittlescholars.com.au/extra-curricular-programs/
---
RELATED:
New mindfulness program brings zen to Little Scholars
Little Scholars George St introduces innovative service to ease parent's drop off struggles