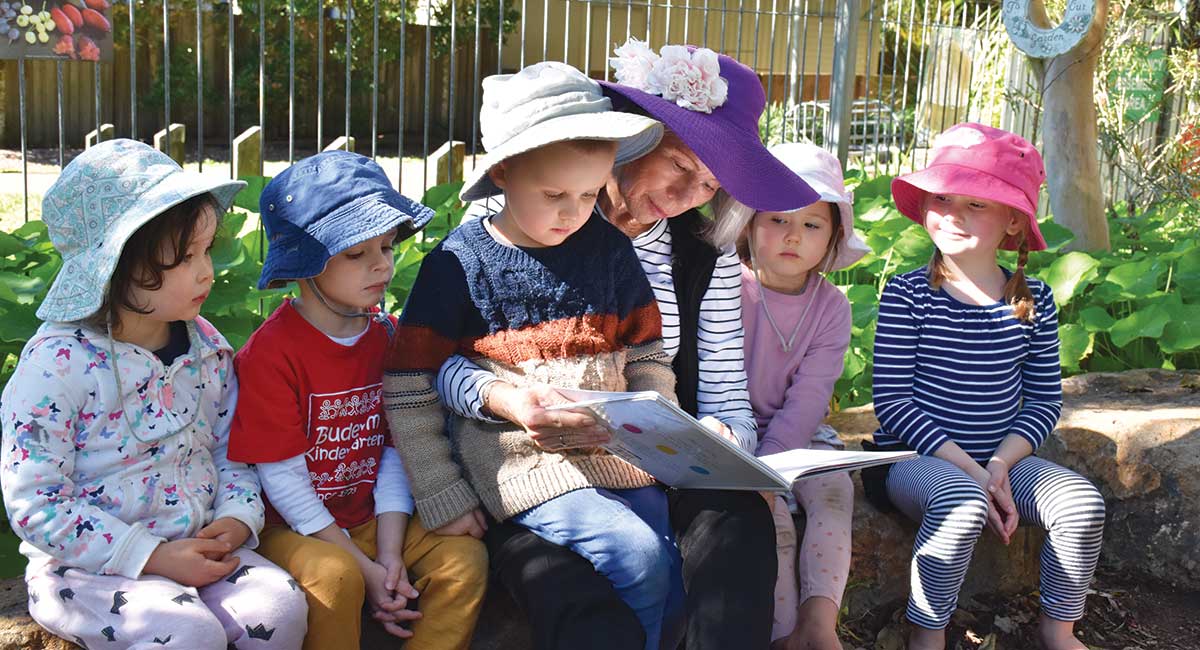 Education
Sunshine Coast Kindy teacher celebrates 30 years
Kindy teacher Wendy Veale has celebrated 30 years of teaching at Buderim Community Kindergarten.
The milestone was celebrated with an afternoon tea, where children she had taught over the years came back to celebrate with her. Spanning decades of teaching, children who came through kindy now return as parents.
"I have a family at the moment where the mum came here. It's really lovely to see them come through as parents and now teach their children. It's such a special circle."
Has teaching changed significantly across the last 45 years?
"Thankfully, children remain as innocent as they were in 1975," said Wendy. We obviously talk about broader topics and use electronically generated tools for learning, but nothing beats a cardboard box and someone reading a story book to a child sitting in their lap. Lady beetles and worms are still high on the agenda for looking at and catching. The sandpit is still a great place to relax and have a chat.
The most important skill we learn is to be a good friend and care for each other." As a long-standing community kindergarten, Buderim Kindy is a much-loved part of the local community.
"It's such a beautiful environment with an outstanding reputation in the area. Teaching here has been so special."
Wendy will retire at the end of the year. "It will be an exciting time for me! I would like to learn to play bridge. I have a sewing machine still in its box that I'd like to use, and I am looking forward to spending huge amounts of time in our garden!"