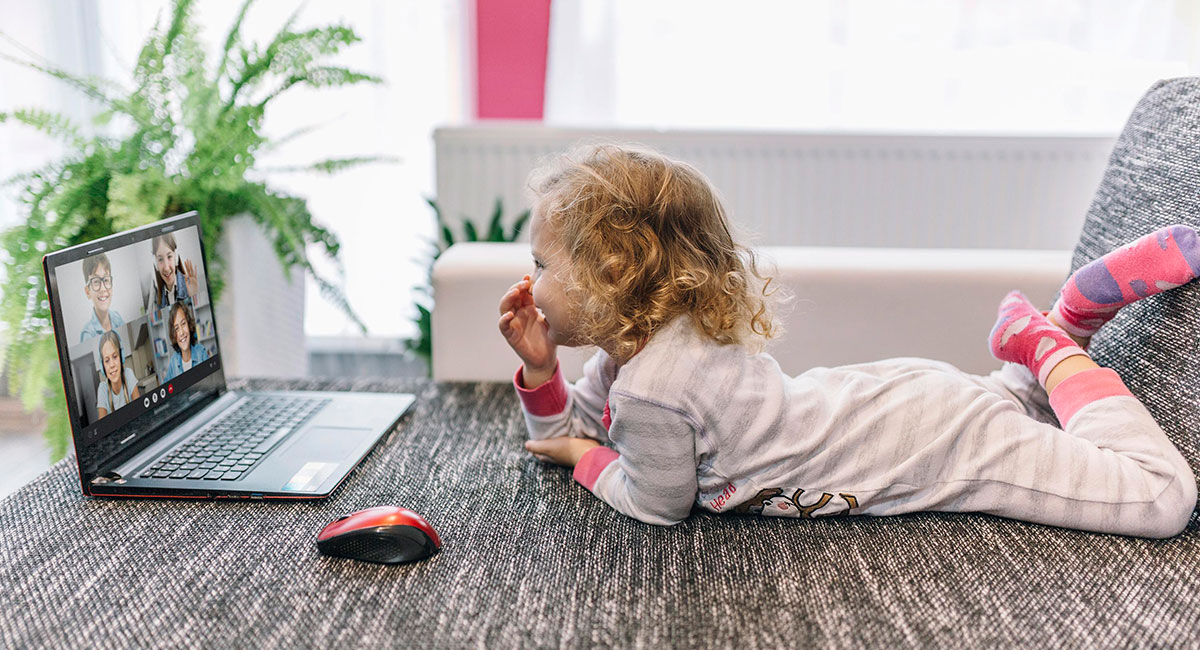 Education
'Live' classes for preschoolers
Daily live classes set to help pre-schoolers feel secure and safe during challenging times
While COVID-19 has instigated new ways of home learning for school age students and time has been invested by schools in fostering streamlined home-based education, founder of Inspiring Minds Studio claims younger children are missing out on important social, emotional and school readiness programs.
According to the Australian Government Department of Education, Skills & Employment, some 350,000 children are enrolled in 11,000 preschools across the country. Due to COVID, many of these young ones will now be at home with parents.
An entrepreneurial Melbourne-based Mum who is a qualified primary teacher and founder of Inspiring Minds Studio – an organisation providing learning, resilience and emotional support for pre-schoolers – has quickly responded to the gap in the market by moving her school readiness programme online to help parents during COVID-19 keep their pre-schoolers engaged and learning.
Kylie Allen, Founder of Inspiring Minds Studio said she started live daily online sessions for pre-schoolers after having to close her doors once lockdown restrictions began. "Many parents were at a loss as to how they would replace this time with their pre-schoolers while also juggling home-schooling with primary age children," said Ms Allen.
"Our main point of difference is daily 'live' interactive sessions which helps to provide structure in a family's day giving parents a time out to focus on work or other children while pre-schoolers are 'attending their class'.
"While our classes focus on school readiness, key topics we are addressing include literacy, numeracy, resilience and emotions which is so important in these uncertain times where children are hearing so much background noise around sickness, hardship and death. We want pre-schoolers to enjoy a time out each day that is full of positivity, learning and fun."
Jaclyn Stephens, parent of three (Dylan 9, Isla 6 and Erin 3) said the classes provide much needed head-space in these challenging times. "I felt overwhelmed managing my pre-schooler and two primary students who needed help with their online schooling. The Inspiring Minds Studio daily classes are something we look forward to and it is so much healthier than offering a device to my pre-schooler. The class is around the cost of a cup of coffee which is manageable for us."
Ms Allen admits going from a non-tech background to converting quickly to online classes was challenging but has embraced the opportunity and this newfound skill. "When the physical doors to my business closed I had no other option or source of income so I got help from Beyond Points to move my business online and automate a lot of my processes," said Ms Allen.
"Even though we are in the midst of a pandemic, it's more important than ever to give pre-schoolers across Australia the opportunity to keep learning and feeling secure, without physically being in a classroom with me.
"I want pre-schoolers to come out of COVID-19 feeling secure with a strong sense of being nurtured during this time and I want to alleviate the isolation pressure parents are feeling right now to support their little ones."
Inspiring Minds Studio has been established for two years with the aim to nurture children and support them as they build their independence and confidence, develop social skills, identify and manage their emotions, explore literacy and numeracy concepts, strengthen their fine motor skills, explore STEM concepts, develop resilience and foster a love of learning that will carry them through to school.
Cost per online session is $6 with qualified primary school teachers.
See their website for more details
Written by
Kids on the Coast/Kids in the City