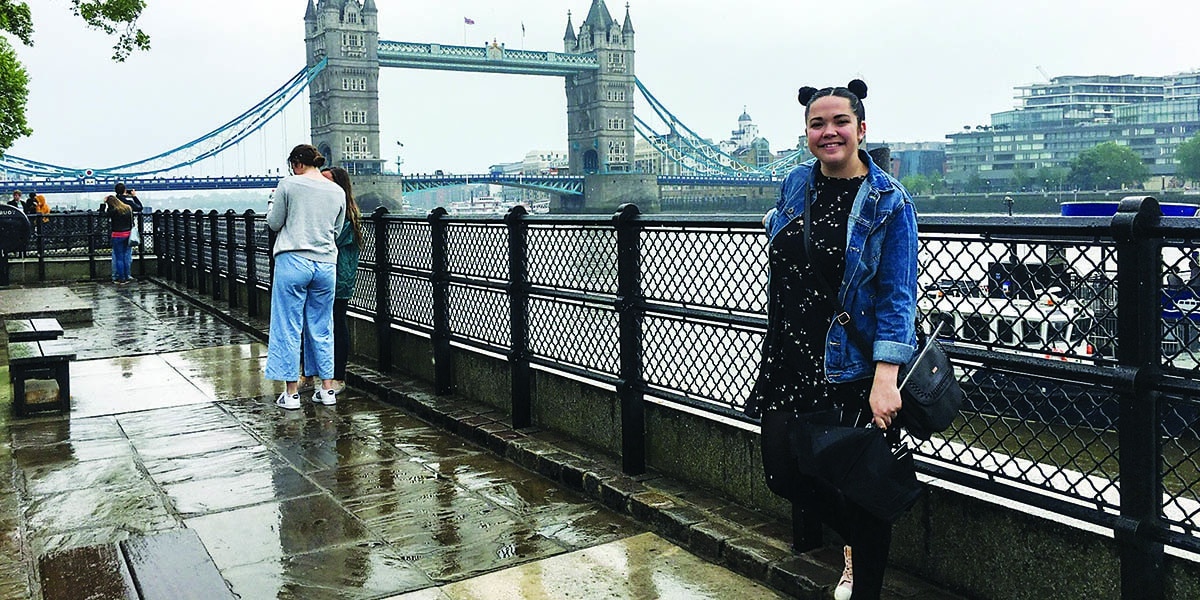 Education
Local TAFE student finds her London calling
Jordann Bell knew from a young age that she wanted to work with children, but having struggled with learning difficulties during her schooling years, she lacked the confidence to continue her studies. However, after her mum suggested she gain a qualification in education support with TAFE Queensland, the 24-year-old local has discovered her calling – helping children uncover their full potential, just as she now has.
Jordann undertook a Certificate III in Education Support in 2015 and found she thrived in the supportive and practical environment – so much that she went on to complete a Certificate IV in Education Support in 2016.
Her qualifications eventually led to her landing a job as a teacher aide in London, where she worked one-on-one supporting a young boy with a developmental disorder that impacts his ability to learn.
"My student has been the most rewarding person to work with; he's always enthusiastic about learning, and we've made some amazing improvements," Jordann said.
"That's what's been the most incredible thing to be a part of — watching a student thrive and become more confident within himself."
With 91,000 job openings and a 6.5 per cent growth in the sector forecast Australia-wide over the next five years, education support is a growing sector and astute career option for many. And with qualifications in education support now subsidised under TAFE Priority Training Program funding, you can get started for no upfront cost.
Visit tafeqld.edu.au for a full list subsidised courses.
---
You may also like…
TAFE teen hooks dream career
The local chef training the Sunshine Coast's next generation of chefs
Written by
kidsonthecoast