Students at Matthew Flinders Anglican College in Buderim are making history with a hybrid curriculum and co-curricular technology project.
With aims to upcycle an old petrol vehicle into an environmentally friendly electric car of the future, students are putting their skills and knowledge to the test for this real-world challenge.
Teaming up with teachers and local business mentors, nine Year 12 students and five Year 11 students began the epic restoration project last November and a group of students have committed their time to continue the work providing a full conversion. A feat that's facilitating meaningful learning and even inspiring new career pathways.
"The part that I'm enjoying the most is being able to do something extremely unique and interesting at school. It's amazing that we are working on and restoring an old petrol vehicle to an electric vehicle! This is a fun process that is very relevant for the future," says Year 12 student, Oliver Kilburn.
"I might pursue something to do with engineering at university after working on this project," says Year 11 student, Charlie McMahon.
Local business leader, Brett Mills, from Ken Mills Toyota Sunshine Coast, joined the project as a gold sponsor. The generous donation helped the project go full steam ahead, while his invaluable business advice helped students to revolutionise their proposed business plan.
Students were also mentored by local mechanics who visited the college in the early days of the project, to help with the initial planning and innovation stages. With this insight and support, students are hoping to replace the vehicle's petrol engine with an electric motor and battery that, once completed, will be able to be charged via the school's own solar panels.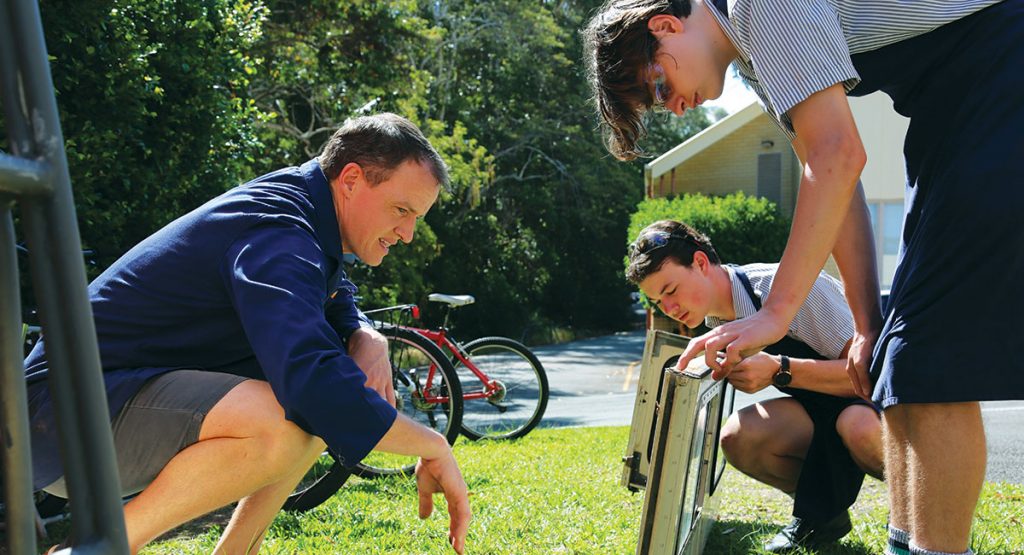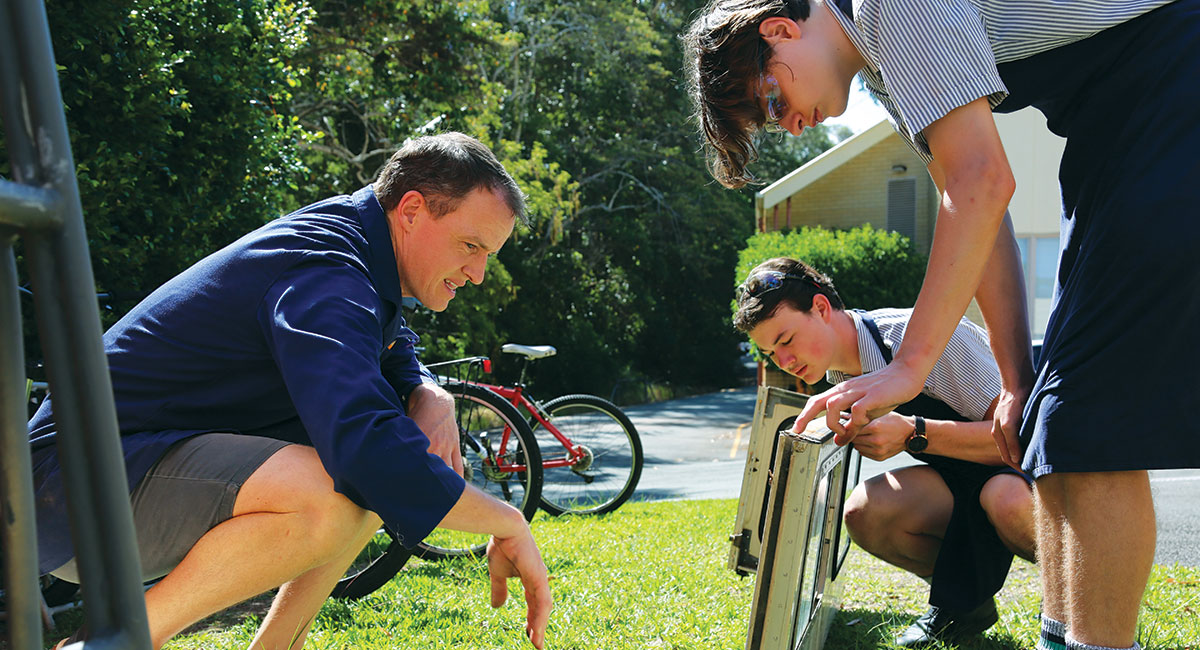 This multifaceted project has drawn on the resources of many subject areas, allowing students of diverse backgrounds and interests to contribute to the many different economic, business, design, production and marketing tasks associated with the restoration.
Flinders Head of Learning and Innovation, Mr Edward Wright, said this enrichment of collaboration between students, staff and community members has been a stark highlight of the project so far.
"The project has quite a few elements and the students working on different parts are all gaining valuable experience," he said. "We have students interested in engineering and industry working on mechanical restoration; students interested in graphic design working with the latest computer design technologies to create logos, badges and finished paint effects; and we have students working behind the scenes running marketing campaigns for sponsorship and working with the College's finance team on budgeting
and purchasing."
Last year in Australia, electric cars only made up 0.7 per cent of new car sales. Whereas in places like the United Kingdom, 10 per cent of new car sales were electric and in other European countries, this trend represented 70 per cent of new car sales. Mr Wright said part of the rationale for this project was finding innovative pathways to shift the average Australian consumer's reliance on polluting fossil fuel engines.
Acknowledging that the switch is not currently economically viable for many Aussies, this project forces students to harness their skills of creative and critical thinking to find a tangible solution to the problem.
"The world our children are inheriting from us is a very different one to the world we grew up in," said Mr Wright. "There is so much uncertainty and unpredictability about what the future holds for them, it is vital that schools provide real-world future orientated skills.
They need to be agile thinkers that can come up with innovative ideas to solve problems. Experiences like the electric vehicle project provide the perfect test ground for students to practice these skills."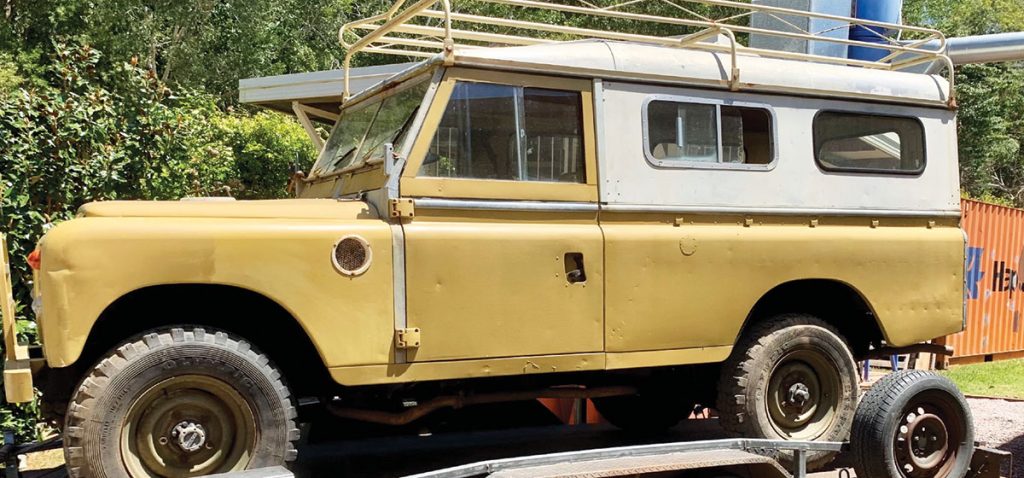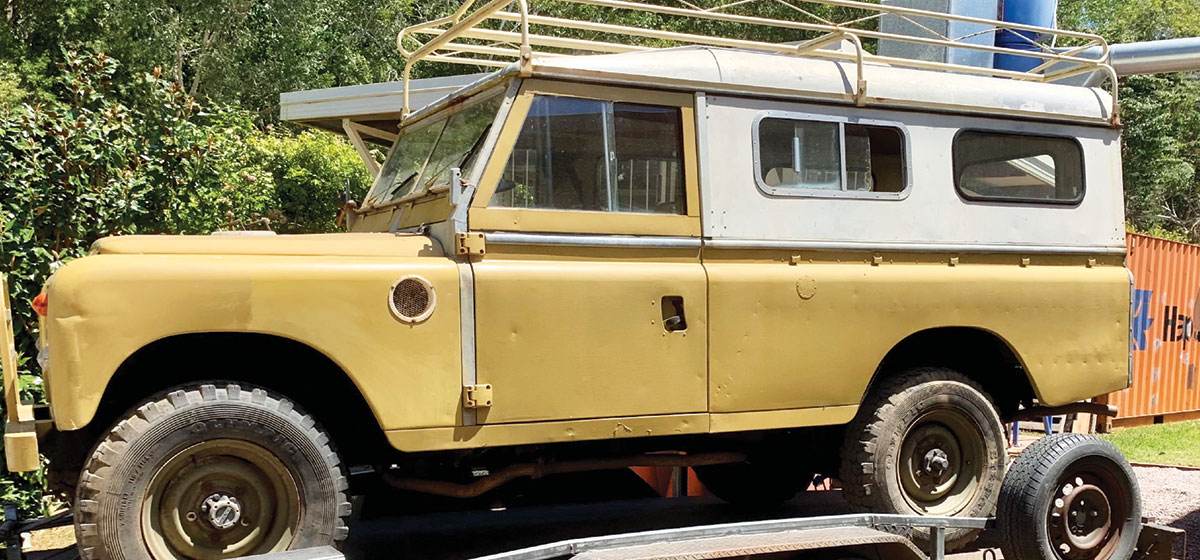 Flinders Principal Stuart Meade said it is this kind of experiential learning that underpins student life at the College, as the overall approach is to foster creative and critical thought, teamwork and communication skills within all students.
"This project is a wonderful addition to our school community," he said. "The students are engaging with the issues of sustainability and future power sources which are topical now and will be into the future. It is an exciting and creative addition to our curriculum."
Upon completion, students and staff are hoping to get the new electric vehicle roadworthy compliant and registered. Mr Wright said students would have the ultimate choice on how the new motor vehicle will be implemented into the school community, and so far there are plenty of exciting ideas.
"Students have talked about using it as a marketing vehicle for the College, using it as a coffee van for sporting events or simply selling it and then starting another project," said Mr Wright.
As momentum gains and this exciting project comes closer to fruition, the College is hoping for more volunteers and sponsors to get involved. There are opportunities for silver and bronze sponsors to join the project as well as openings for volunteer mentors to come on board to assist the College's Innovation Club in their efforts to run the business and marketing sides of the project. Currently, the club is being supported by Design and Technology teachers Mr Mike King and Mr Austin Telford.
Mr King and Mr Telford said the Club is currently looking for expert advice on project management, media and public relations, interior design, computer coding, marketing and finance.
"This exciting project is inspiring students to show pride in their work and it's great to see them so eager to work together," said Mr King. "We're thrilled that so many community members and business leaders see the value in this real-world project, and we welcome any further input from talented individuals within our Sunshine Coast community and beyond."
---
RELATED:
Students at Matthew Flinders Launch New Children's Book on the Sunshine Coast
Innovative Years 5 and 6 Precinct opens its doors at Flinders