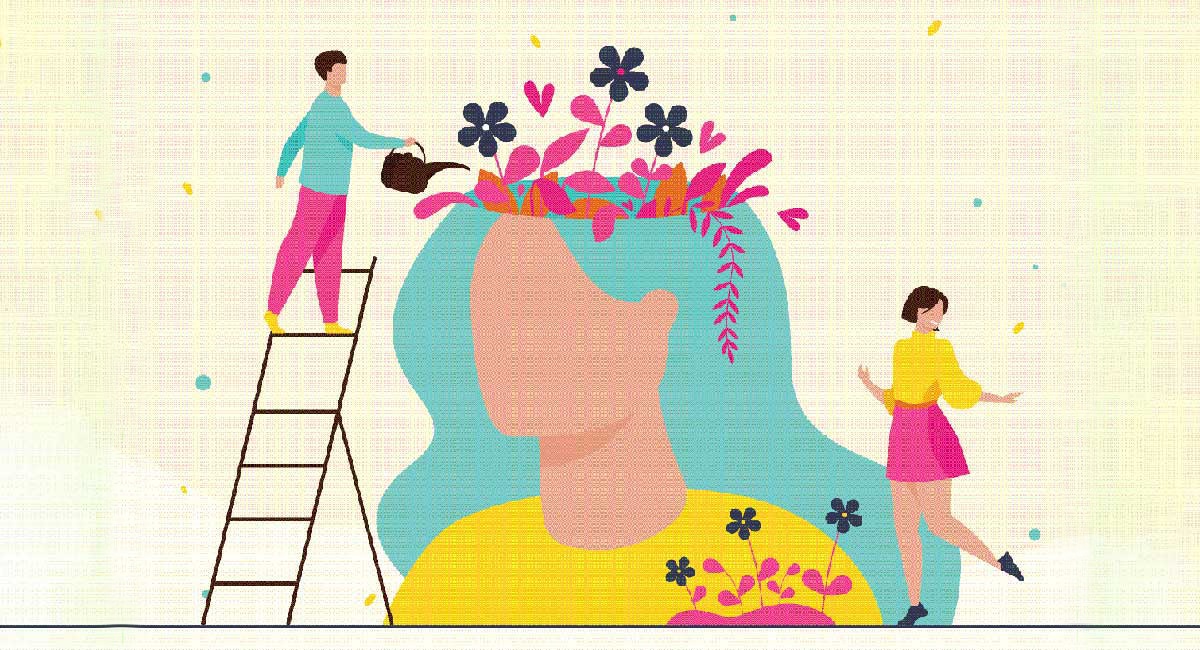 Education
Nurturing emotional growth at Pacific Lutheran College
For students to succeed academically, research has found that they need to be confident, resilient, organised and persistent young people, who are especially adept at getting along with others.
That all sounds great on paper, but how do we, as parents, help them achieve that?
Pacific Lutheran College has recognised that students need to be supported, encouraged and assisted in their social and emotional growth, if they are to reach their full potential.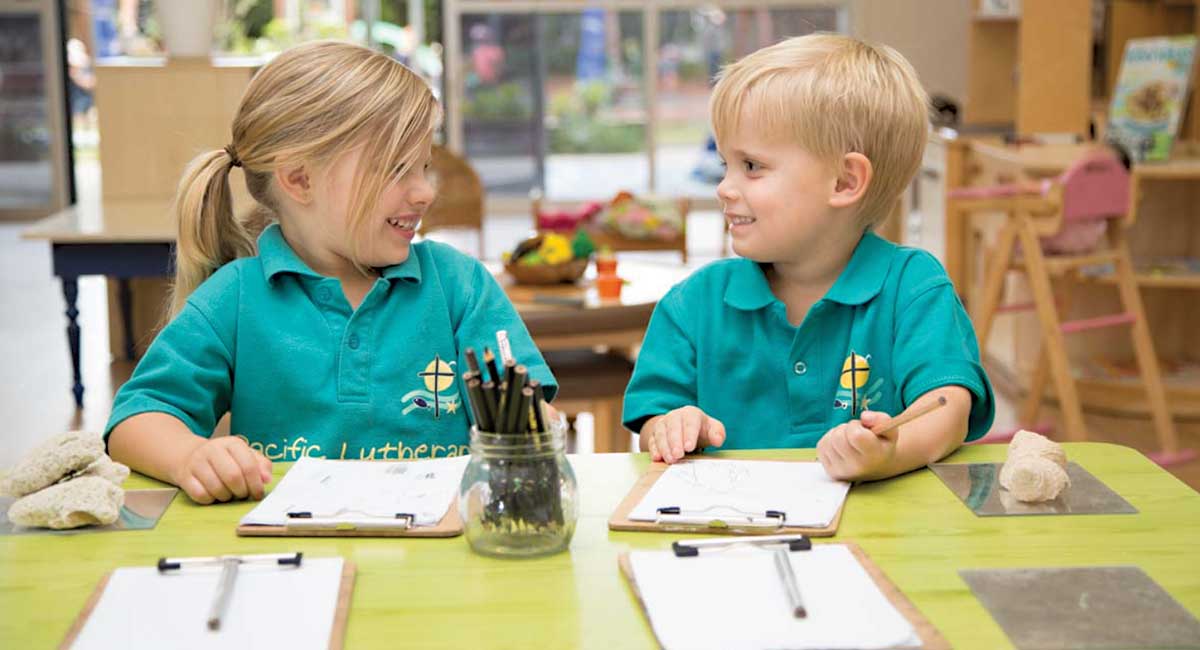 Damian Davis, Head of Staff and Students Prep to Year 5 at Pacific Lutheran College says that the integration of the Lutheran theology, positive psychology, growth mindset, student agency and You Can Do It! Learning Program underpins Pacific's pastoral focus and the intention behind building capacity for our students.
"Words alone cannot set the tone for the emotional growth of our young people. The connection of achievement, relationships and emotional regulation is intentionally revisited through all our interactions and learning for students. At Pacific we prioritise equipping our students with the tools and knowledge to support their social and emotional wellbeing," says Mr Davis.
"We may be individuals, but we share one future. By establishing our values and providing tangible examples of what social and emotional growth looks like, we are providing a clear scaffold for our young people to grow," he says.
"Preparing students for a life beyond school requires a focus on attributes rather than specific skill sets. Developing people who can collaborate productively, problem solve effectively and exhibit empathy for others. These are traits that emanate through our pastoral care program," Mr Davis says.
"The strategy of developing overarching themes, such as relationships and achievement has broadened our view on wellbeing and allowed more flexibility in staff and student thinking. Coupled with the 12 Positive Attitudes such as growth mindset, taking risks and working tough, students are developing a broader understanding of what a holistic pastoral program seeks to create," he says.
Pacific Lutheran staff continue to upskill their capabilities and have been trained in the use of the circle time kit. This program uses the equilibrium of the circle to promote equality and provide learning opportunities that teach specific skills to equip young people to understand the perspectives of others, develop empathy and explore forgiveness.
"Coupled with our established practices around restorative conversations, circle time provides a level of understanding necessary for when situations arise that require further investigation. These Circle Times are intentionally timetabled into classes to build and maintain relationships and encourage a sense of belonging," says Mr Davis.
"At times, relationships and actions of others can impact the wellbeing of others. At Pacific, we use these events as learning experiences and give voice to all sides to encourage a holistic view of what has transpired. Our Restorative Practices Framework aims to address harm by allowing agency and perspectives from everyone impacted. Everyone has a voice in how we move forward in our relationships."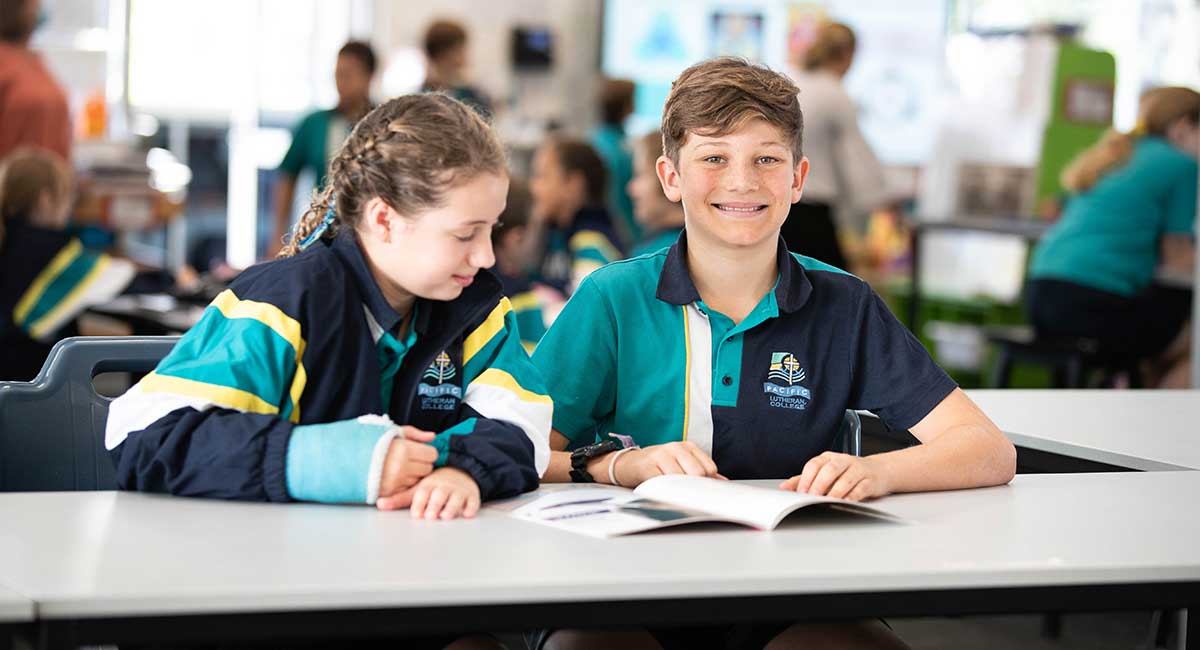 Pacific's weekly College threads are intentionally woven into assembly, class discussions and newsletters. These public statements enable parents to partner in reinforcing learning at home.
"By addressing these themes in assemblies, devotions, and chapel, we are intertwining the theology intentionally throughout our pastoral program," says Mr Davis.  The College's core elements of care for self, care for others and care for the environment combined with the key pastoral messages of care, dignity and respect, empower students to flourish as individuals and provide clarity to staff.
Fortunately, the growing movement around having conversations about wellbeing and kindness has shone a light in areas once seen as off-limits or uncomfortable.
"The notion of wellbeing and what it means to be 'well sometimes requires discomfort and resilience for students to comprehend and construct a sense of wellness," Mr Davis says.
"Every day we are faced with situations that present uncertainty. The skills and attributes that we arm ourselves with as we navigate challenging times, are the systems that allow us to rebuild and manage our sense of self."
When you follow the life of a student at the College, you see that the building blocks for personal wellness are covered through the various experiences they encounter.
"They are challenged physically and educated about self-care. Our programs are focused on student recognition of emotions and regulation and how they can help build capacity. Our Lutheran values and positive school's framework show that without a sense of something bigger than ourselves, we are less than we can be. The analogy of the whole child is encapsulated beautifully by these attributes," said Mr Davis.
Through nurturing and encouraging students' wellbeing, Pacific Lutheran College believes they can support and enhance students' academic performance and growth towards personal excellence.
For more information on Pacific Lutheran College's pastoral care program, visit www.pacificlutheran.qld.edu.au
---
You may also like…
Pacific Lutheran College turns 20! And it's time for celebration and reflection
The FOUR Cs. Creativity in the 21st century classroom
Behind the scenes at your local kindy
Written by
Angela Sutherland
After spending many years hustling stories on busy editorial desks around the world, Angela is now mum of two little ones and owner/editor at Kids on the Coast / Kids in the City. She is an atrocious cook and loves cutting shapes to 90s dance music.