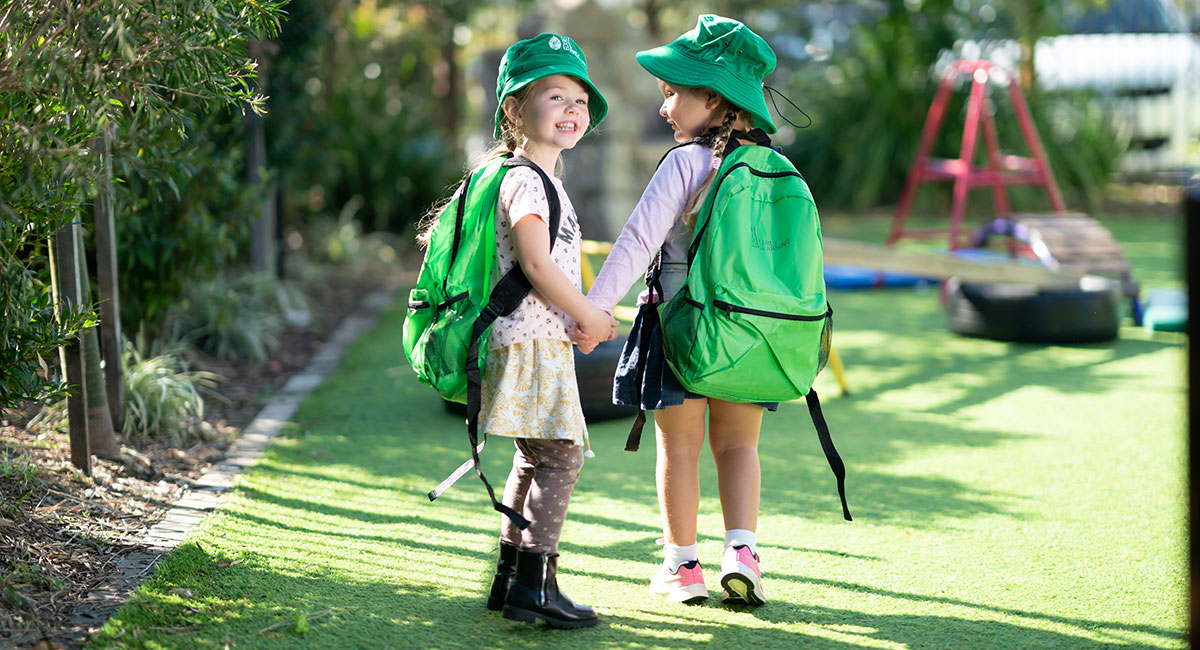 Education
Preparing your child to start school
With new teachers, peers and expectations, it's important that your child feels prepared for their first year of school, and it's never too early to start preparing for the transition.
"It's very important that you have routine and structure in your home environment, as this will allow your child to transition into the schooling life," says Gateway Therapies Occupational Therapist, Steph Holgate.
Attending childcare and kindergarten can help enormously in establishing these routines, says Samantha Campbell Pedagogical Leader at Edge Early Learning.
"Edge Early Learning introduces each child to the concept of routine by embedding an element of consistency into each day," says Samantha.
"Ensuring your child is able to jump, run, catch balls and have good hand-eye coordination is also very important as it allows them to engage in the playground and, later on, in PE class," said Steph.
Samantha agrees, saying, "Edge's play-based approach to learning means children really enjoy the activities they try, and new friendships are forged whilst children also develop the 'general play skills' that are so important."
"Sometimes kids are reluctant to read, but if it becomes a fun activity it will help with their motivation," says Gateway Therapies Speech and Language Pathologist, Claire. "Before prep, children are in their crucial years for early learning. Everything that they learn in these early years will have an impact on their lives, so I recommend reading with them as often as you can."
Claire also suggests encouraging your children to trace words as you read them. This builds 'print awareness' which, Claire explains, is the understanding that there are shapes and letters that stand for certain words—a fantastic foundation for learning literacy later in life.
"It is for this reason that we emphasise both indoor activities like clay, colouring and art experiences, as well as outdoor activities like planting seeds in the garden at all our Edge centres," says Samantha. "Regular practice at tasks like these, both at childcare and at home, can really help your children—and you—feel more confident when they start school."
Edge Early Learning provides quality care and education for children 6 weeks to school age.
Located on the Gold Coast in Bilinga, Coomera and Pimpama, book your centre tour at www.EdgeEarlyLearning.com.au
Written by
Kids on the Coast/Kids in the City