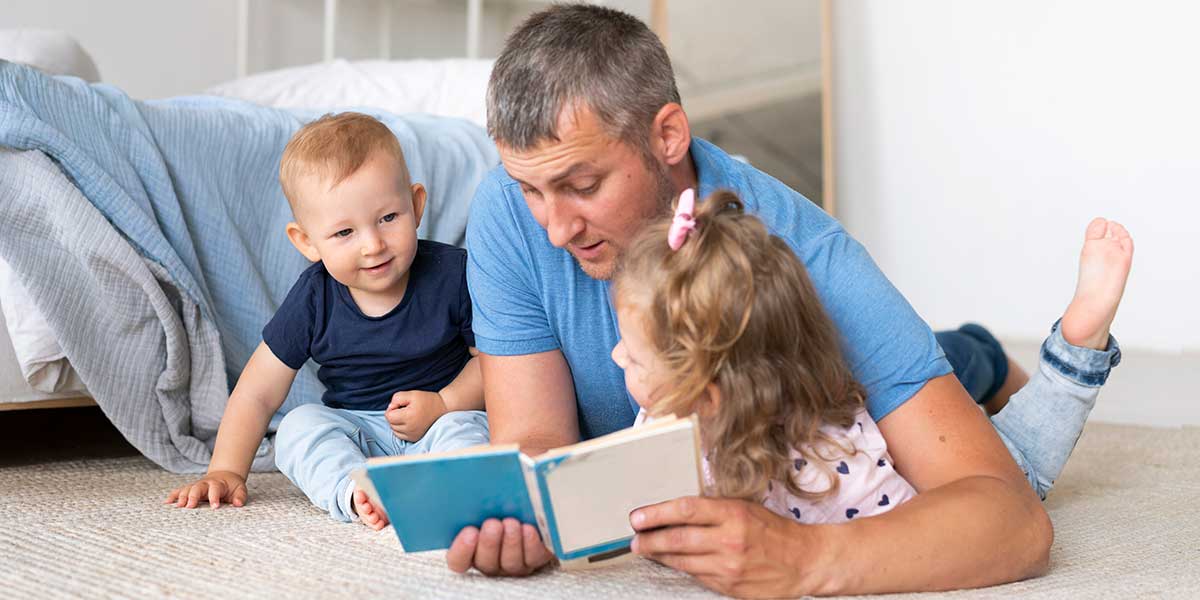 Education
Why reading out loud to kids is the BEST!
We all know the first five years of a child's literacy journey are critical, and parents are the most important teacher during those early years. But that role doesn't end when a child goes to school. Parents still play a vital part in their child's literacy development throughout the primary years, and reading out loud to a child is a huge part in that.
Preppies to Year 2
These littlest learners need daily support from their parents to support their early literacy.
Preppies who can't read yet still need picture books read to them, songs sung, and conversations about their day. As a child starts to bring home Beginner Readers, parents have a critical role in spending time with their child to help them read the books. Rather than rush through each reader, stop and chat about what's happening with the story. Ask questions and see that they have understood the narrative. If a home reader's story is a little dull, it's the parent's role to keep it fun! Use funny voices, act out the story, make up alternative endings… anything to make the time spent on home readers enjoyable and fostering a love for books.
Once children start to read picture books by themselves, this doesn't mean that Mum or Dad should stop enjoying books with their children! Sharing a book every evening is a cherished time for both parent and child, particularly on those nights when your child might be exhausted after a long day at school. Snuggling up with mum and having a story read out to them will be exactly what they need.
Year 3 to 6
Though the mid and high primary years can read independently, parents continue to have a major role to play in their child's literacy. Older grades still need to be read to – read books slightly above their own reading level to expose them to new words and expand their vocabulary. Always stop and explain the meaning of any words that they might not know. Chat about the story; ask questions about what is happening. These grades also need lengthy conversations about their day, so always find time to ask them about what they've been up to – the journey to and from school or activities is often the perfect time for a chat.
Get them involved at home
Getting the kids involved around the house offers a bundle of literacy opportunities for you to share. Write shopping lists, create menus for lunchboxes, write emails to Nana, read signs when out and about, follow recipes when baking, make up stories when you are at the park – all of these things feed into their literacy development and help build and strengthen what their teachers are teaching.
Use the library!
One of the best and free resources available to parents is the local library!
Beginner readers are invaluable to literacy development, and while each school has their own specific sets, the library has a huge range to supplement. With readers on all sorts of interests and the latest popular characters – Paw Patrol, Thomas the Tank Engine, Frozen – there is a reader to spark interest in every child.
If they are learning new topics or subjects at school bring them to the library to find more resources and learn with them.
As their reading skills develop, the library is the perfect place for a child to try out different genres. Not enjoying picture books? Try a non-fiction about their favourite sport. Obsessed with unicorns? Junior Fiction is bursting with stories about unicorns, dragons, ninjas and more.
Make sure you get them their own library card, so they can document and track their own books. Yes, this little process helps with their early literacy too!
By Karen Gawen, Young People's Services Supervisor from Sunshine Coast Council