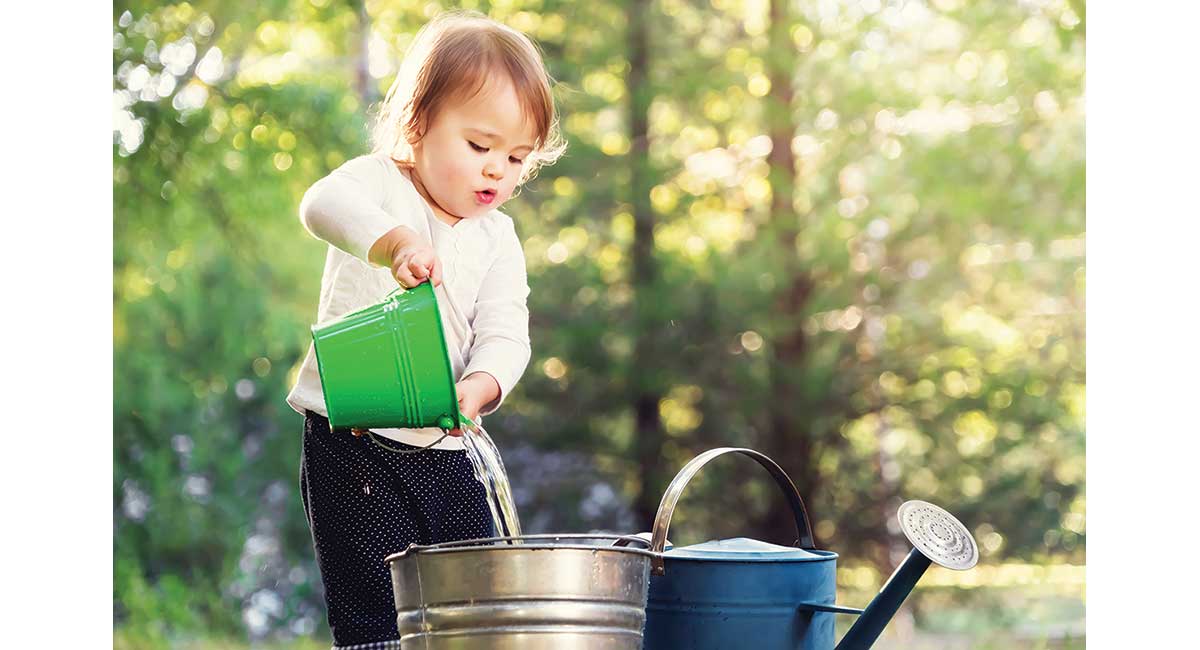 Education
Secrets of a Kindy teacher
Ever wondered what it's like to be a kindy teacher? We chat to Hayley Walker, Early Childhood Teacher at Sanctuary Early Learning Adventure Buderim, to find out more about a day in the life of a Kindy teacher.
What is your background?
I have over ten years experience working in Early Childhood. I have had the pleasure of teaching children from babies to kindy kids.
If you weren't a Kindy teacher, what would you be?
I've always wanted to be a teacher; I can't imagine not being a teacher. I've always had a passion for working with children.
What do you love most about your role as a Kindy teacher?
I love watching the children develop a love for learning and being a part of their journey. I really enjoy watching the children's development grow so much within the short time they spend at Kindy.
What do you like to do when you aren't in the classroom?
When I'm not teaching, I enjoy spending time with my family and friends, going to the beach, exercising and reading a good book.
What is your superpower?
When I asked the other educators I work with, they told me my superpower is that I am kind and calm. Pretty good superpower to have, I think!
What program do you deliver at Sanctuary?
We offer a play-based Kindy program. This allows the children to learn while engaging in play, which is the best way for children to learn. Our program focuses on extending on the children's interests and, through this, introducing them to new learning experiences. We offer an indoor/outdoor program, which allows the children to engage in both learning environments.
Why do you feel that this style of learning is best for young children?
Play-based learning gives children a sense of independence and allows them the opportunity to become confident and capable individuals. All while having fun and enjoying being children.
What facilities are important to properly support learning in a Kindy year?
I think that beautiful and engaging learning environments for children to explore make a huge difference. Alongside a play-based program, a well-equipped environment will support the acquisition of lifelong skills.
Additional programs such as sports and excursions support our curriculum. We offer weekly sports 
and yoga programs, as well as excursions each term for Kindy.
Communication between parents and teacher is also critical during the Kindy year, so there needs to be an effective communication strategy in place. We use Storypark – a secure online learning portfolio – which is great to actively engage parents in their child's learning.
To ensure our children have enough energy to learn and explore, our chef prepares healthy meals that are approved by a paediatric nutritionist each season.
Lastly, integrating technology into the program is also important. There are many different ways to do this, we use programs such as Jolly Phonics and an interactive smartboard to gently introduce technology in a group environment.
What can parents expect from Sanctuary Early Learning Adventure Buderim?
At Sanctuary Early Learning Adventure, we believe that your child's learning and development should be an extension of their home environment. The centre is dedicated to providing the absolute highest level of education, experiences and care. We value family, community, culture and home life and use these as the cornerstones for our philosophy.
We believe there needs to be a holistic approach in this fast-paced technological world we live in, not only to ensure that our children can keep up with education and technology, but to provide an outlet for them to explore their creative flair through art, music and sports. It is fundamental to also ensure they are able to slow their mind and bodies down and understand the importance of rest and relaxation. Therefore we also include practices such as yoga, mindfulness and general self-awareness for all children.
---
RELATED:
Out of hours care in Buderim launches at Sanctuary Early Learning
Sensory play and its importance in early learning
Six ways to help baby transition from breast to bottle