The first five years of a child's life are a crucial time for learning. During these early years, a child uses all their senses to explore and make sense of the world, building an understanding of people, objects, spaces and places.
As adults, we rely on our senses to help us make decisions thousands of times a day, often without realising. For children, these skills are best learnt through play.

What is sensory play?
Sensory play is a style of play that allows a child to safely explore the world using a combination of their senses. Through open-ended, spontaneous experiences, a child's touch, sight, hearing, smell and taste are all engaged. In this fun and safe way, a child can start to understand and trust the many textures, sights and sounds that exist, building positive pathways in the brain. It's messy, fun and the opportunities are endless!
The benefits of sensory play
Sensory play uses a variety of senses which is critical for brain development and building neural connections. Stimulating all senses also gets kids moving, engaging hand–eye coordination and fine and gross motor skills as they explore, touch, move and manipulate materials in a variety of ways.
Sensory play encourages scientific thinking and problem-solving skills, as children go through the process of 'test, hypothesise, conclude' for each experience. It also introduces maths concepts as they measure, pour, scoop, and creativity as they build, shape, sprinkle and taste.
Sensory play is great for kids who are fussy eaters or are wary of things, as they can experience new textures such as wet noodles or crispy crackers – using all their senses to find they can trust and feel safe with new foods.
Sensory play is also critical to early literacy skills. By experiencing different textures and sounds children learn new words such as slimy, crinkly, hot, cold, crunchy, soft, bright. The best way to learn these words is to experience them!
Sensory play also offers children the opportunity to be social, interacting with one another. They will naturally be curious about what other children are doing, and learn to share, cooperate and express themselves, as well as navigate any social situations and frustrations.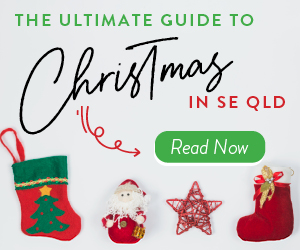 Easy sensory play ideas
Guitar box: Stretch rubber bands over a loaf tin or empty shoe box (without the lid on).
Squiggly spaghetti: mix some cooled cooked spaghetti in a tray of dirt and kids can dig for the 'worms'. Older kids can use old cooking tongs or tweezers to test out those fine motor skills.
Sensory bucket: Add items of different materials and textures to a bucket to rummage in – large pasta shells, teething toys, toy dinosaurs, soft socks… whatever you can find! (Keep smaller items out for those under three years old, as they pose a choking hazard.)
Sensory nature: Go on a walk and collect various things you find – sticks, dried leaves, grass.
Sand and water: Half-fill a large tray with dry sand and gradually add water (or just head to the beach!). Kids can experience the different textures and what happens when you mix the two.
Ice and water: On a hot day, add ice cubes to a bowl of water. Kids can chase the ice cubes, and feel the difference between the two textures and temperatures. Also add different toys and pebbles to see how they feel and change when they get wet.
Texture balloons: Pour a texture into a balloon, tie the top, and see how it feels. Cornstarch, rice, marbles, salt, sand, playdough, slime – whatever you can find around the house!
Whisking bubbles: Place some water in the bottom of a large washing-up bowl, add dishwashing liquid and a few drops of food colouring and using a hand whisk, kids can make patterns and bubbles by whisking the water.
Alphabet hunt: Set some alphabet shapes in a bowl of jelly. Kids can rummage for letters, learning their alphabet and phonics as they go, and the jelly tastes great too!
For more great ideas on sensory play and early literacy games, head to Sunshine Coast Libraries website or pop into your local library.
---
Related Stories
How creative play can improve your child's early literacy
Early literacy games you can play anytime and anywhere
---