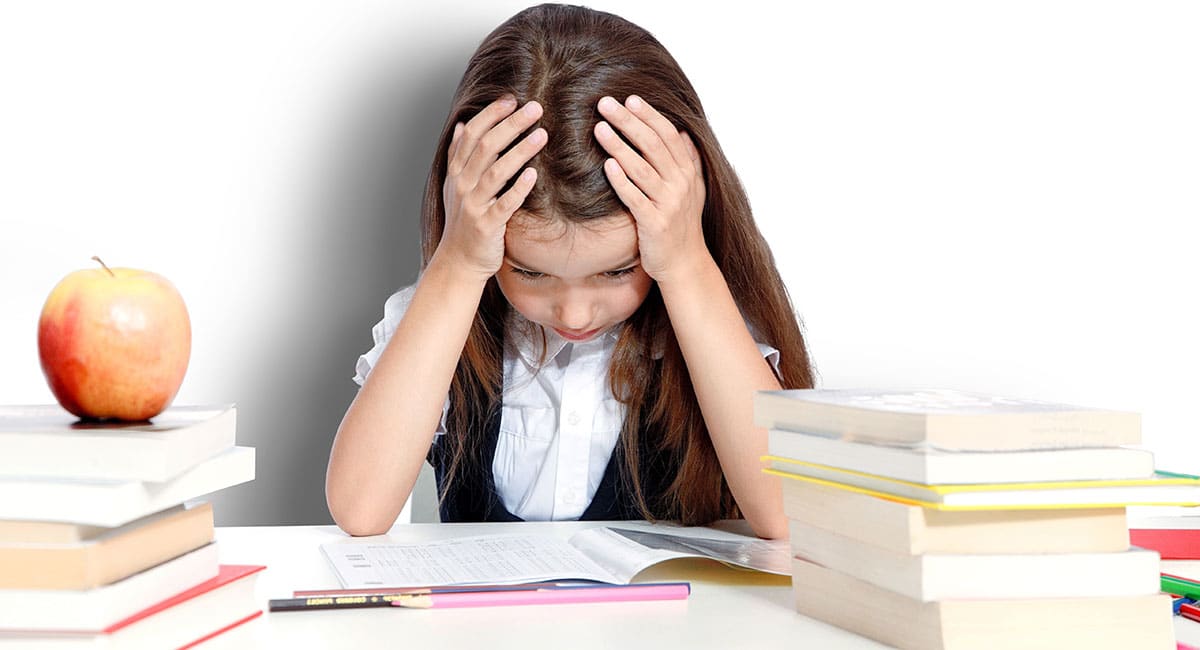 Education
Signs your child isn't coping with formal schooling
The start of a school year can be particularly stressful for children. For some kids, it is the start of their school journey and it can be tricky to identify they might not be coping with formal schooling. It can also be frustrating for parents, who not only have to juggle other children, work or daily chores, but are also bombarded with images of smiling children on social media, who appear to be loving school and easily transitioning!
Signs your child isn't coping
How can you tell if your child is struggling? Children an teenagers aren't always forthcoming about their schooling. The situation can be worse if they don't feel good about it.
There are some behaviours you can look for. While it's normal for children to have an 'off day' without it being a longer-term problem, if any of the below a recurring you should seek help. The earlier you can identify what's going on with your child, the better the outcome will be.
Nail biting
Bed wetting
Tears at drop off (particularly if these tears are lasting hours after you leave, or weeks into the school term)
School refusal or avoidance
Several physical complaints (i.e., sore tummy, headache, sore knee)
Struggles to get the school uniform on in the morning
Meltdowns over homework or home readers
Irregular sleep patterns
In many cases, children will become accustomed to the routine of formal schooling, and will learn to regulate themselves. However, often children and parents might require the help of a child psychologist, who is trained to identify these problems and offer solutions.
When you need help
Coming to the realisation your child requires some form of psychological assistance isn't easy. A certain stigma around meeting with mental health professionals remains. However, seeing a trained professional does not mean your child is unstable. It also does not mean you are a bad parent or that you have failed. Asking for help for your child demonstrates you are brave enough to be proactive about the situation.
A child psychologist is a type of psychologist who studies the mental, social and emotional development of children. Child psychologists typically evaluate a child's development from prenatal experiences, through the adolescence. Child psychologists may work with children across a range of ages, from infants through to teenagers. The main focus of a child psychologist it to understand, prevent, diagnose and treat developmental, social and emotional concerns.
Child psychologists can provide both assessment and therapy for learning difficulties, behavioural concerns, mood disorders, anxiety-related disorders, developmental disorders, ADHD and Autism Spectrum Disorder. However, child psychologists also provide support and assistance to children and families who may not have a specific diagnosis.
The first step to helping your child with any concerns you may have, would be to book an initial appointment. It is often easier for parents to book an initial appointment with the psychologist without the child being present. This allows the parent/s to discuss what they think is troubling the child without the child hearing them.
Encourage communication at home
Whether or not you choose to engage with a child psychologist, it is important that your child is aware that they can always come to you when they are feeling overwhelmed.
As parents, it is easy to overlook the early warning signs of anxiety, especially if you have more than one child who requires attention.
To avoid missing these signs, it might be worthwhile familiarising yourself with the social and emotional developmental milestones your child should be meeting for their age. For example, at age five, a typically developing child should be able to solve social problems including negotiating, sharing, and conflict resolution. They should be able to identify basic emotions and understand what situations cause them to feel these emotions. They should also be able to regulate their emotions most of the time.
While pre-teens (those aged nine to 12 years) will generally show increased body awareness and self-perception. They should know how to communicate effectively in social settings in both the classroom and the playground. Children of this age should also have the ability to understand people's different points of view. They should also show increased awareness of their own physical skills and how they appear to others.
---
You may also like…
How to identify if your child is struggling with their mental health
How to reduce separation anxiety in Prep
Early intervention now a world easier for Sunshine Coast families
Written by
Kids on the Coast/Kids in the City