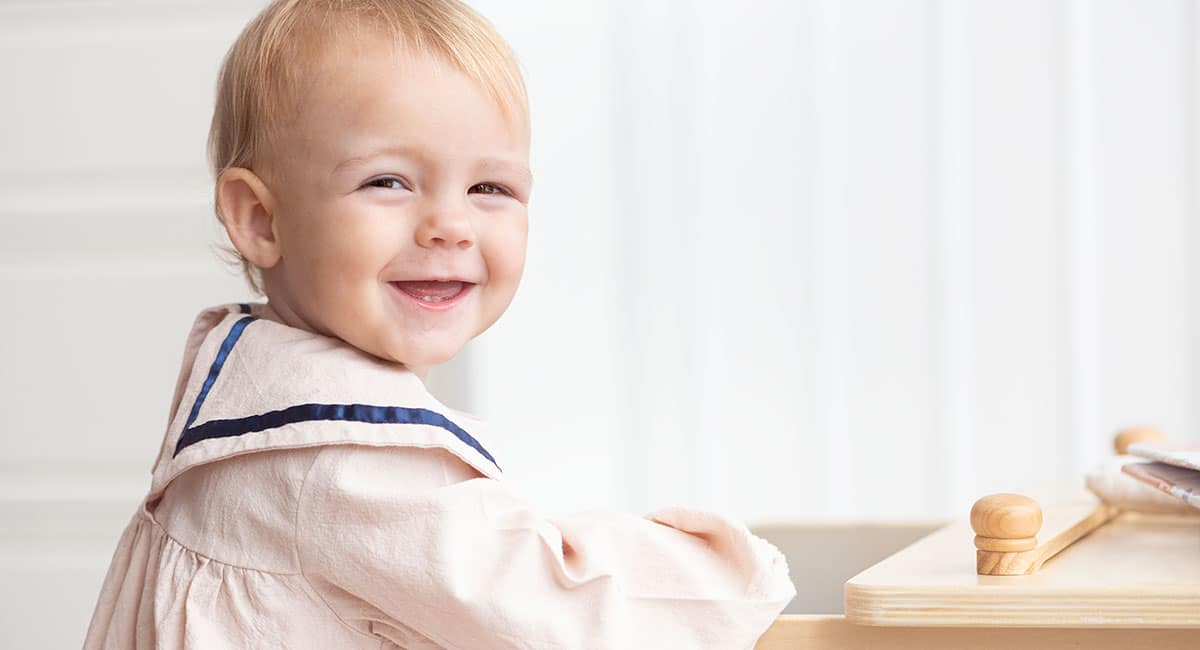 Education
Starting childcare? Here's how to ensure a smooth start
January means back to school for many families. But it also means some of our littlest people are starting childcare.
To help ease those first-day worries, Hannah Bridge, Educator from Sunshine Coast Grammar Early Learning Centre, is here with her tips on a smooth start to early learning.
What tips do you have for a family starting childcare for the first time?
Being prepared early can definitely assist in a seamless transition. Things like organising an adequate number of bottles or having thought out a breastfeeding plan if your child is starting out in a Nursery room can reduce the stress on your child's first day.
Having their bag packed the day/night before could also help get you out the door smoothly. Discussing childcare with your child assists them in the transition, especially with the older children.
Creating an initial positive attitude and outlook on childcare can encourage excitement and helps them to feel in control.
Attending orientations can also play a crucial part in seamless transitions into childcare. It allows children and families to become familiar with the environment and provides the educators in the room to begin building those positive relationships with both the child and their family.
It's natural for first-time families to be nervous. What would you say to parents to alleviate any worries?
We understand that the process can be daunting for families, which is why we aim to provide a welcoming and supportive environment. We offer an open-door policy to encourage parents to engage in orientation plays, allowing them to stay for as long as they please. Educators within our service use open and honest communication with families about their child's day, and parents have the opportunity to contact educators via phone or email with any questions or concerns they may have.
What should parents do if their child is unsettled?
Every child is different when they start childcare. Helping your child build trusting relationships with their educators is a crucial way to help settle your child. Using educators' names and talking to and about them in a positive way can aid your child in making a connection with the educators.
I'm a firm believer in goodbyes, and saying goodbye to your child when dropping off at care can play an essential part in their day. Whether your child is happily playing or unsettled with an educator, saying things like "Goodbye… I'll be back to pick you up after your nap," can assist in the settling process.
How do you manage naps and feeds, and know every child's needs?
In our Nursery One room, we ask that parents add their child's routine to the 'Daily routine chart'. We are aware that your child's routine can change from day to day, so having filled in the chart assists us in meeting the needs of the children in our care.
Our older rooms offer appropriate opportunities to meet each children's needs for sleep and relaxation through a rest period between 12pm and 2pm but allows for flexibility depending on the children's needs.
What if babies are still breastfeeding?
At Grammar Early Learning Centre, we recognise the importance of breastfeeding for parents and babies, and we aim to provide an environment that enables mothers who choose to breastfeed to feel comfortable. We offer appropriate facilities that provide mothers with a private, clean and quiet place to breastfeed their babies and provide refrigerator space for breastfeeding mothers to store their expressed breast milk.
---
You may also like…
Why a Prep transition program really matters
Beach safety for Sunshine Coast kids