Adam and Noah Early Learning College has been operating in Heritage Park since 2014, providing children with a head start in life through an innovative approach to early learning and education. This forward-thinking education provider is set to open a new Early Learning Centre in Marsden.
This new Marsden service will follow Australian Early Learning College's advanced curriculum. This extensive curriculum covers language, maths, science, safety, health, social skills, engineering, drama, acting, music, sports, and more.
The students that attend the new campus will also benefit from weekly excursions to the Adam and Noah Centre in Heritage Park, where they will have access to the vast outdoor playground, aptly named 'Outdoor Adventureland'.
This impressive playground includes an Ancient and Archeological World with pyramids, dinosaurs, fossil digging, garden spaces and a shaded picnic area.
The Heritage Park campus also includes an indoor play area called 'The Fun Spaceship'. This exciting venue consists of an indoor playground and soft play equipment.
The Adam and Noah story
When Georgiana Karam was looking for a long daycare and early learning centre for her children, she wanted more options that provided the love, care and educational needs she wanted. With no facility meeting her high expectations, she created her own.
"I wanted an early learning service that cared for the children within but also focused on developing an exceeding educational program," Georgiana says.
Georgiana built a state-of-the-art building and outdoor adventure area to complete her vision. Named after her two sons, Adam and Noah Early Learning College opened nine years ago with a mission to provide a solid academic foundation for every student.
"We wanted to go above and beyond, delivering unlimited early years learning opportunities with a focus on learning through play," Karam says.
What is offered at Adam & Noah Early Learning Colleges
Long daycare
Kindergarten program
Before and After School care
A play space for each age group
Fresh meals prepared daily by professional chefs
Family takeaway dinners
Vacation care
Music tuition
Soccer club
Dance club
Nappies provided
Formula provided
Opening July 2023
Marsden Early Learning College will be opening in July 2023 and are taking enrolment now!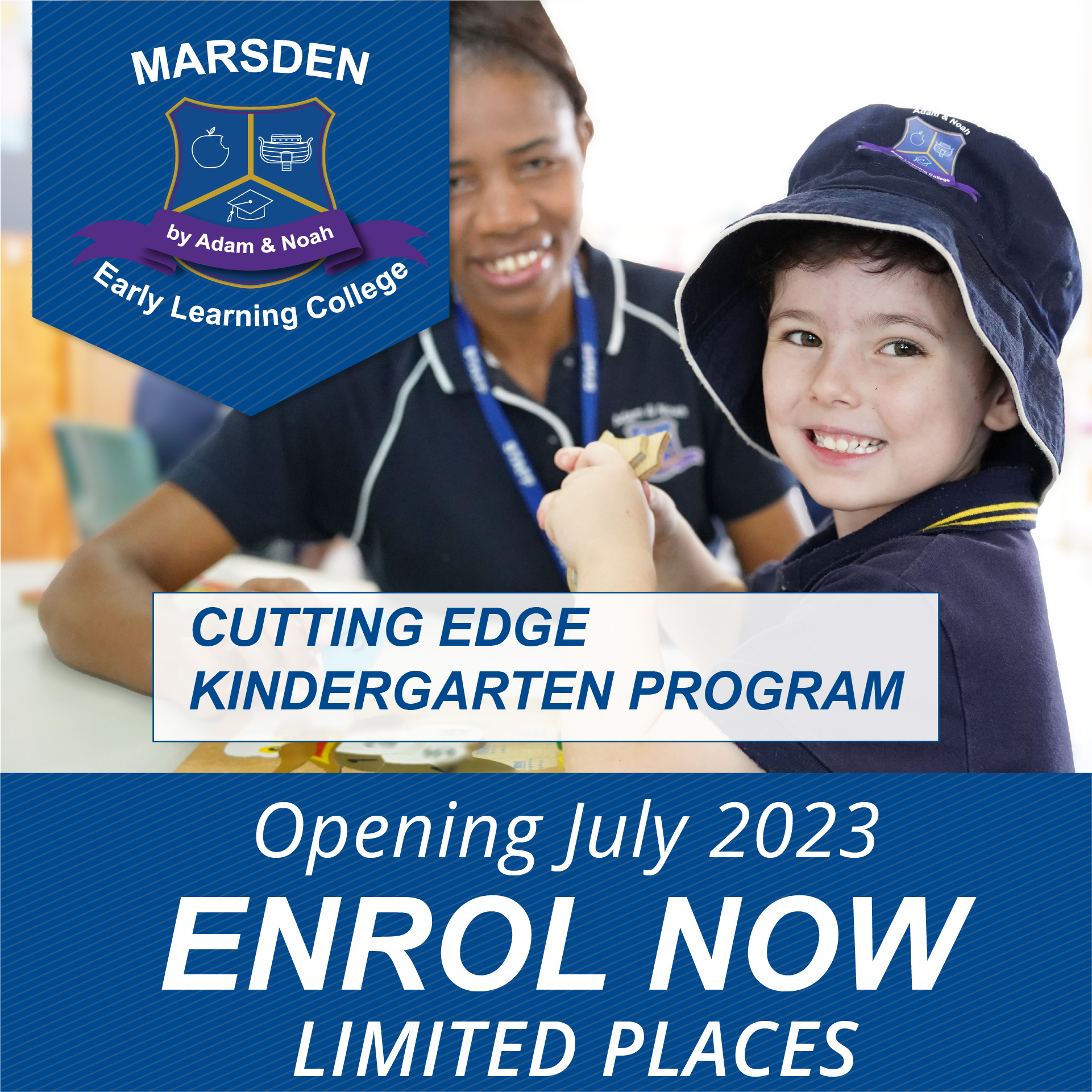 ---
Related Stories
Behind the doors at Brisbane's only Early Learning College
Celebrate a kid's party that is out of this world
---