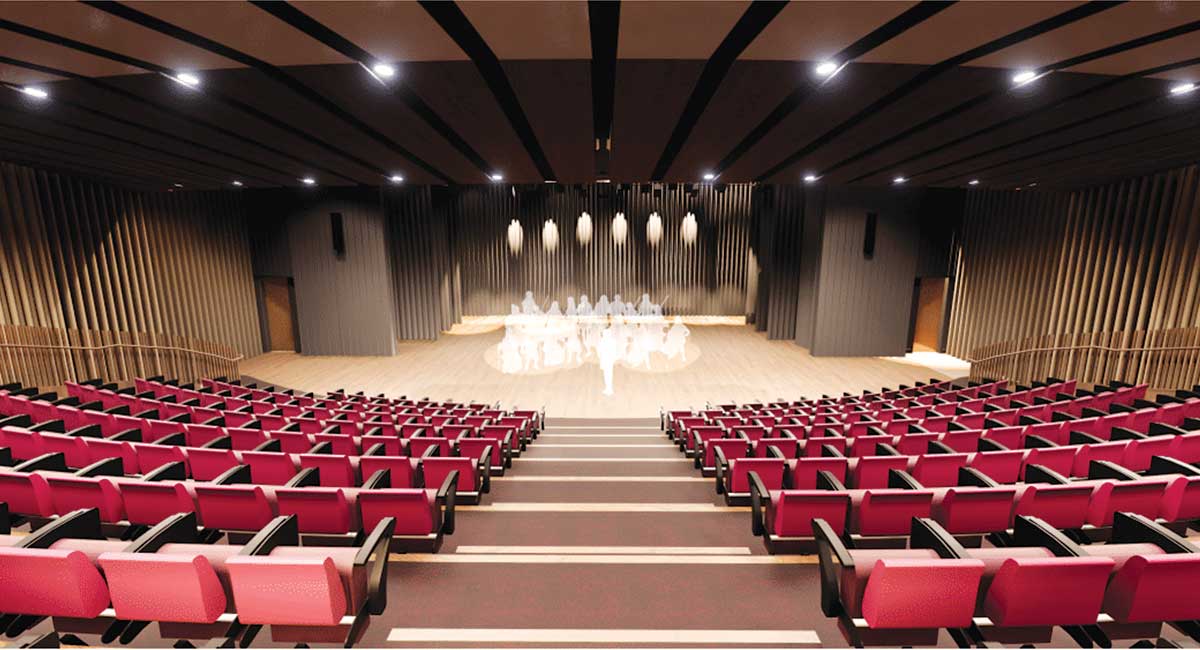 Education
State-of-the-art learning precinct opens at innovative Brisbane school
Students at St Rita's College will be the first to be educated in a $40 million state-of-the-art learning precinct, the College's largest ever build.
In 2020, the Trinity Centre will be home to the Music, Drama, Film, Television and New Media faculties, while also housing classes for Religious Education, English, Social Science, Mathematics and Languages.
The precinct will not only bolster the academic, arts and communal experience for the girls of St Rita's, but provide a space for performances, examinations, speaker programs, functions and events.
Principal Mrs Dale Morrow said the five-level building would promote greater efficiency in the College's well-rounded and high-achieving educational experience.
"The Trinity Centre will be an important landmark in today's modern and global educational landscape, bringing together and further enhancing many existing programs under one roof," Mrs Morrow said.
"The classroom furniture, adaptable technology and all spaces in the precinct aim to provide a flexible, contemporary learning environment affording peer-to-peer collaboration and seamless technology."
"The design also highlights the College's proud heritage, employing the words NANO and RITA architecturally."
St Rita's College received a boost toward the fit-out of the Centre after spearheading a 'Giving Day' campaign late last year.
Lead Donors, along with some 400 members of the College community, joined with the Alumnae and Parents and Friends Association to raise over $400,000 for furniture, pianos, chairs, desks, whiteboards, bag racks and more.
The unveiling follows an outstanding year of academic results for St Rita's, with 38% of last year's graduates achieving an OP 1 – 5 and 83% within the OP 1 – 10 band.
stritas.qld.edu.au
For more stories on what's happening in Brisbane schools, try A Little Village in Bridgeman Downs and King's Christian College opens a new learning village in Logan. 
Written by
kidsonthecoast