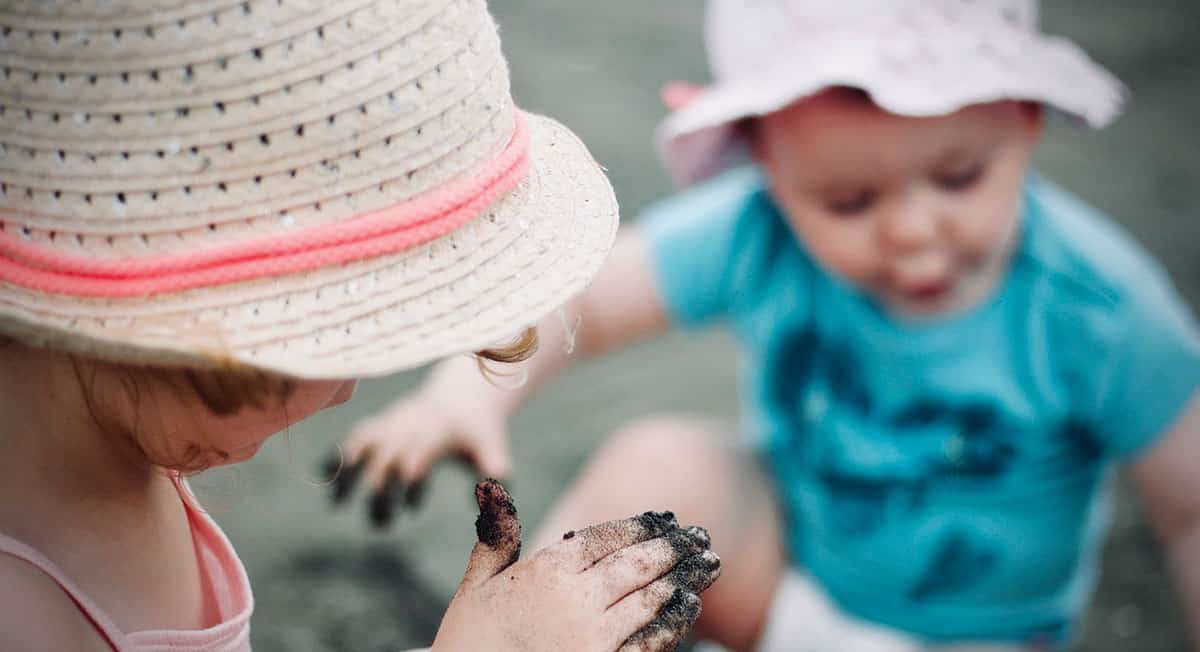 Education
The bush kindy getting Brisbane kids back to nature
As many educators and parents recognise the importance of outdoor play in our increasingly urbanised world, Forest Schools have been growing in popularity across 
the globe.
The concept of the Forest School originated in Scandinavia in the 1950s, as a response to the increased number of women working and the lack of indoor facilities for preschool children.
The concept is simple – move the classroom outdoors, where children can learn in nature while climbing trees, exploring waterways, developing their curiosity and resilience. Since then, the movement has grown to see Forest Schools introduced in the UK, Canada and now also in Australia – commonly known here as 
Bush Kindys.
In Southeast Queensland today, there are several early learning centres across the region that are either wholly Bush Kindys, 
or are existing centres that now offer an additional Bush Kindy program.
One such centre, which has seen a huge success with its Bush Kindy program, is NCC Kallangur.
"As Kallangur is a high-density area, many children may not have access to an outdoor area at home," says Cassie Dinte, NCC Kallangur Centre Director. "We have a lot of families at the centre living in apartments, townhouses, or smaller houses with minimal outdoor space."
For this reason, the centre decided to introduce a Bush Kindy program in 2019.Offered to children within their existing program, Bush Kindy takes place offsite at the local park, where there is bush land, water ways, and interesting flora and fauna to explore.
"The children absolutely love it!" says Cassie. "With their qualified educator, children take their learning outdoors, using their senses to investigate, learning boundaries and rules but also being free in nature. It's something we took for granted when we were younger but for the little ones today it's a unique adventure!"
With no toys or rigid structure, each trip to the park means something different.
"We've had times when we've gone on bushwalks and we've met local community members," Cassie explains. "One time we met a counsellor and helped to build possum boxes. Another time we met a lady who was doing interpretive dance and we did a lesson with her!"
On their adventures each week, children learn to show respect for the land. "The children learn skills like identification of animals and plants, fire, whittling, the weather, tying knots, building a shelter, using natural materials for art and exploration, weaving and finding resources to make things."
The Bush Kindy also provides an invaluable step towards school readiness. "When the children are out in the community they are learning about letters and numbers from the street signs and signs around the area. They are learning about road safety, personal safety and community safety. They also gain knowledge from others within their community and understand the responsibility we have to care for the environment around us."
As the only Bush Kindy in the area, the concept has been very popular with NCC families. "The Bush Kindy started as once a week, but it quickly expanded to twice a week to keep up with the demand."
At no extra cost to families, it's easy to see why. "We provide it as part of our service to families, as we feel it is vital part of childhood development," Cassie says.
Seeing the need for outdoor connection, NCC Kallangur also now offers an on-site Bush Kindy Program to its younger classes. "Available to all children at NCC Kallangur from six weeks to four years old, Our Bush Playtime is held in our community garden each week," explains Cassie. "Children build on their senses in nature, learn to use their imagination for play, and gently explore the environment without toys."
For more information on the Bush Kindy Program at NCC Kallangur, visit nccearlylearners.com.au/kallangur
If your child is starting kindy, check out our tips for Starting kindy for the first time and tips for Overcoming separation anxiety.