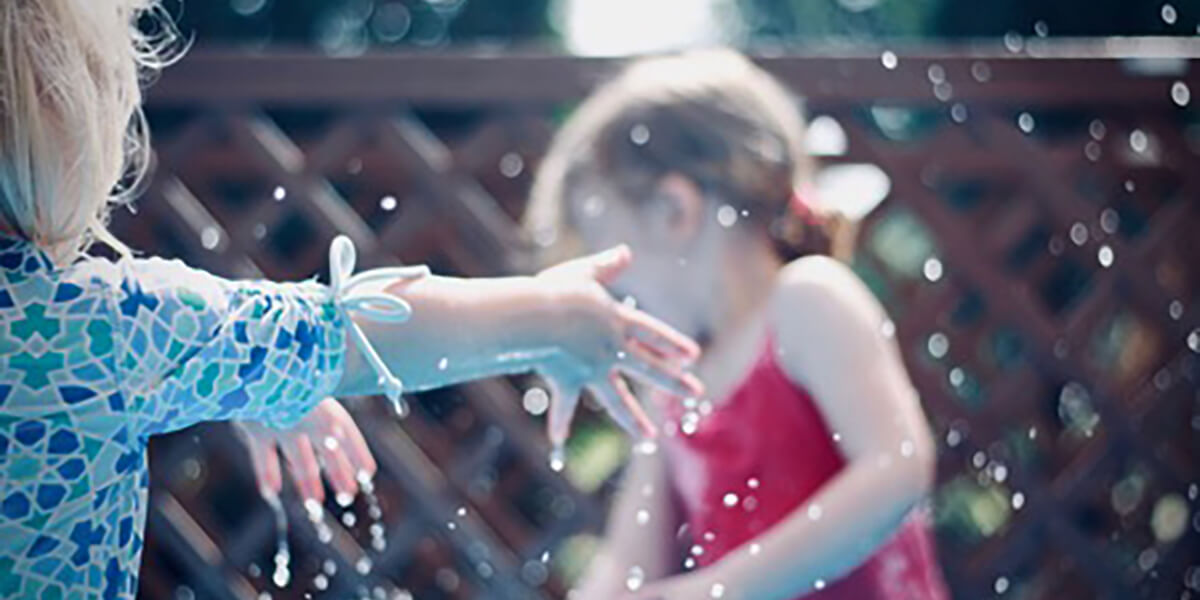 Education
The importance of fostering childhood imagination
Einstein once said: "Imagination is more important than knowledge." Wise words considering imagination opens the gateway to possibilities, ambition and from a very early age, helps children understand the world around them.
It's why young children will mimic Mum and Dad on the phone via a block of DUPLO LEGO or jump in a cardboard box on an epic voyage to the moon!
4-Year-Old Jonathan: "Look at me Miss Shelli! I'm driving to the beach!"
Imagination leads to creativity, which is integral not only for activities like artistic and musical expression, but also for science, maths and social/emotional intelligence. Creativity, however, is not an innate talent – rather, it's a skill we can help develop, which is why imaginative play should not be undervalued especially in a child's early years.
Imagination for learning
In the early years of a child's life, imagination opens the doors to so many avenues of learning. Building on a child's understanding of the world around them leads to their success in learning and a love for learning in their later years.
Children's minds are capable of many exploratory concepts when they are immersed in imaginative play.
From imaginative play, educators can develop learning frameworks that the children will actually be interested in. When a child shows interest in a topic they are much more likely to learn and retain information. For example, a group of children playing imaginary doctors and nurses, can lead into an intentional teaching experience about our bodies, fitness, healthy eating, mindfulness and so on.
Often you will see educators observing children in their imaginative play experiences to find and prepare intentional and planned learning experiences.
Play spaces and learning environments
The power of a child's imagination is incredible! Children are able to pick up a stick and turn it into a magic wand that transports them to a secret hidden island, where they go on a treasure hunt.
Play spaces can be carefully planned and considered to offer the child the best opportunity for imaginative play. Blocks placed in a certain way, books opened to a certain page, images displayed in a particular order. These are some of the ways we can foster imagination in the early years.
You might observe in child care centres areas like the home area, building blocks, sand and water play, science and nature, jungle gyms, tunnels and much more. These spaces are carefully planned to offer children an extraordinary play space and encourage them to play and imagine they are pirates out at sea or at home taking care of the family pet.
A very popular childhood play experience which fosters their imagination is painting & drawing! When children paint or draw this is their way of interpreting their surroundings and creating meaning in their mind for what they are seeing.
Another imaginative play space is the sand and water play areas – it is where children are not only engaging in imaginative play but also sensory play. By placing other learning equipment in these spaces like buckets, spades, blocks and more, we are encouraging children to explore further these spaces and resources.
The benefits of imaginative play
"Imagination is the beginning of creation." – George Bernard Shaw
Giving a child the space and time to have uninterrupted imaginative play is not only beneficial for their overall sense of well-being, but there are many developmental benefits of imaginative play.

The Early Years Learning Framework, a nationally followed curriculum, encourages educators to provide children with environments and time to embrace imaginative play. During an imaginative play session, a child is using complex cognitive skills and developing their intellectual processes. The developmental benefits for children when they participate in imaginative play include brain development skills, learning dispositions such as negotiation and curiosity, thinking and literacy skills.
We can foster children's imaginations by providing them with opportunities and spaces to use their imaginative skills and become what they want. Allow them to discover new concepts, spark their curiosity and develop a sense of wonder and inquisitiveness. Imaginative play lends itself to many avenues for their learning and development.
'Kids Club Cromer Wharf' to inspire local nautical minds.