As COVID-19 swept across the globe in 2020, it left a trail of struggling industries in its wake. One of the hardest hit was the Performing Arts, and this was felt just as acutely at performing arts schools. Experiencing lockdown from all sides – in performing, rehearsing, collaborating and face-to-face learning – performing arts programs across the country ground to a halt. 
One Performing Arts school determined for the show to go on despite a global pandemic was Grace Academy. An exciting endeavour by Grace Lutheran College, Grace Academy was established in 2015 with the aim of promoting the Arts and other creative pursuits in the Moreton Bay region. Providing tuition, collaborative groups, ensembles, vacation programs and community partnerships  to students both at Grace Lutheran College and the wider community, the Academy aims to enrich students through dance, drama, music, and high quality arts experiences.

The Performing Arts in lockdown
When COVID-19 hit, school departments everywhere had to adapt to the new restrictions.
"It was towards the end of Term 1 2020, when we could see that the pandemic was rapidly taking hold and health restrictions were tightening daily," said Rachel Howley, Director of Grace Academy.
"We really wanted to be ahead of whatever was coming, so by the end of Term 1 we had updated all our lesson plans and programs to put everything online."
Within a month, the academy had all instrumental lessons set up as live video lessons or pre-recorded content, with students recording and submitting their lesson back to the teacher. They had installed software that allowed ensembles to rehearse together online, as well as implemented online systems to ensure everyone stayed connected.
"During the strict autumn lockdown, we knew it was critical to keep everyone motivated and connected," said Rachel. "Though performing arts is primarily known for a lot of concerts and rehearsals, it's the community and collaborative aspect of arts experiences that are just as, if not more, important for our students."
In true performing arts style, teachers at Grace Academy got very creative with ways to keep music students engaged during the lockdown. 
"As an incentive to turn up to each day, we organised a whole series of challenges," Rachel explained. "Each week students would earn points towards a big prize – it could be a pizza lunch with friends, or choosing the piece of music we played when we returned to face-to-face rehearsals." 
"We found alternative activities to get students involved in, such as spending time researching a composer, or finding a funny meme that best resembles a piece of music. We held a virtual orchestra and had everyone taking selfies to keep them feeling part of the team. A lot was done on-the-go, but this proactive approach and the commitment from our amazing teaching team meant our retention across all performing arts groups was really high."
A new normal
Even once the initial lockdown was over and students returned to school, Performing Arts programs still weren't able to fully recommence under the remaining health restrictions, and a new normal had to be accommodated. 
"Though face-to-face learning could start up again, we've been unable to hold concerts, full rehearsals or large group activities. Therefore, keeping any momentum for such a long time is challenging," Rachel explained.
But, not to be deterred, the innovative teachers got creative once more.
"As we could still do a certain amount of things outside, we started holding concerts in the car park in the afternoons. Parents could still come along, wind down their window or sit on the bonnet to watch, and students still got to perform." 
"We also took rehearsals outside. So, outdoor spaces were transformed into stages and ensemble areas. It was actually quite wonderful, as the rest of the students and teachers got to see what performing arts were up to, exposing our many programs to a much wider cohort than if we were tucked away rehearsing in the hall."
"We also put on much smaller concerts for each other. We did a spring showcase, put on an ensemble afternoon tea with a VIP area for the Year 12s to enjoy – as they had missed out on so much during 2020. And to keep things fun and interesting, we had a crazy socks and sunglasses concert one afternoon."
Because parents haven't been allowed onto campus since the pandemic started, Grace Academy ensured that activities were either live streamed or videoed and snippets sent back to parents, so they still got to be a part of the experience. 
This out-of-the-box thinking extended to the outreach primary program too. 
"Because students can no longer share instruments, something as simple as our 'have a go' sessions to getting the little ones curious about music had to be completely rethought," Rachel said. "So, we had the older students do small concerts and demonstrations of each instrument for the primary students. The younger ones could ask questions and chat to the older students about the instrument. It worked really well and we think we'll achieve really good numbers into the 2021 program – despite the restrictions."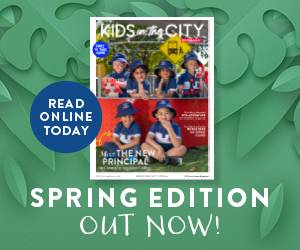 Every cloud has a silver lining
Though it's been a challenging time, there are always some positives to take away. 
"The pandemic certainly exposed our performing arts students to things that most wouldn't normally face, giving them an opportunity to really step up," said Rachel. "For example, we have to sanitise stands and chairs after every rehearsal and the students just all do it together, so everyone goes home at the same time." 
"The students have also really become each other's cheer squad; the community spirit has been remarkable."
"Our online program has been able to reach a broader community in a different way. Because there's technology involved we've found middle school boys are getting more involved. And being online, it has allowed those that live further away to also get involved. So, we'll certainly keep that going beyond the pandemic," Rachel continued. 
"And it's been good for me personally, to reprioritise what we do and the fundamentals of the Academy. Performances are important, but so many benefits also come from the teamwork and relationships we have. It's the life skills that students gain from our programs that are really beneficial. The last 12 months have really reminded us of what's important."
---
RELATED:
The robotics program readying students for the 4th Industrial Revolution