Early Learning Centres – where our little ones are safe, nurtured and educated. But behind all the hugs and the play-based activities, do you really know what goes into owning and running a high quality ELC? We chat to Lauren Hall, founder and owner of Sanctuary Early Learning Adventure, to find out.

What inspired you to start Sanctuary Early Learning Adventure?
I have a background in marketing and events but when the opportunity came to make the transition into childcare, it felt like the perfect move. As I spent more time in early learning, something ignited in me; I had discovered something that I was truly passionate about. So, in 2017, my husband and I purchased our first centre together. Three years later, we have just opened our sixth centre in Maudsland.
Why was creating a family owned childcare service important to you?
When I had my son, I really felt there was a gap in the market for a family owned and operated early education service. I envisaged a service where the owners were accessible to families. So, at Sanctuary, we have a really hands-on approach at all our centres. We know all the families and we know our teams. We handpick all the educators and we work together with the directors to ensure we deliver the absolute best in care for every child, whatever their needs.
Things at Sanctuary are continually evolving but, being family owned, we are able to make things happen as soon as needed. Before making decisions in the centres, we get input from families and educators to make sure we take a truly collaborative approach to early childhood and care.
We also believe that, being family owned, we could truly stand by our words when we say we are a holistic and inclusive service. We are there each day to work with the relevant authorities, work with families, offer those extras such as a Green Team that focuses on sustainability and teaching the children about recycling, upcycling and looking after the planet.
We also have sports programs onsite, as well as a chef that cooks all the meals. As the owners, and as parents, we can make that happen.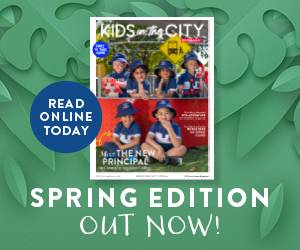 What is your proudest moment so far?
Oh, there are so many! Rather than pinpointing one moment, it would be one of the many times that we've really been able to make a positive difference to a family's life – something that has happened at every centre in some form.
For example, we had a family reach out to us before we opened our Mermaid Waters centre. Their daughter is hearing impaired and our centre is located very close to the best school in the area for hearing impaired children, which is where they wanted to send her. So, of course, we said yes we could help! One of our educators would walk her to her therapy session each time, support her in her learning at Kindy and then in her transition to school.
It was so special to really make a difference to that family. It is such a beautiful industry and we are in such a privileged position; we love nothing more than working with other schools to get the best outcome for the whole community. There are so many challenges in parenting, so we really try and make it easier for busy families. That's why we provide
all meals, incursions, nappies, we really try and make it inclusive for everyone and to ensure the best outcomes.
What do you like to do in your spare time?
Oh, we are a bit of a cliche! Time with the family and friends, going to the beach. Our fun time is all spent with our little boy. How would the students describe you? I think they would say I'm fun! I go into the rooms and I love to have a tea party and make playdough.
If you could have a superpower, what would it be?
Cure pain with cuddles!
Sanctuary Early Learning Adventure has ELCs in Buderim, Mermaid Waters, Maudsland and Ashmore | www.sanctuarylearning.com.au | 1300 00 PLAY
---
RELATED:
New centre opening for Sanctuary Early Learning Adventure
What is play-based learning in pre-school?