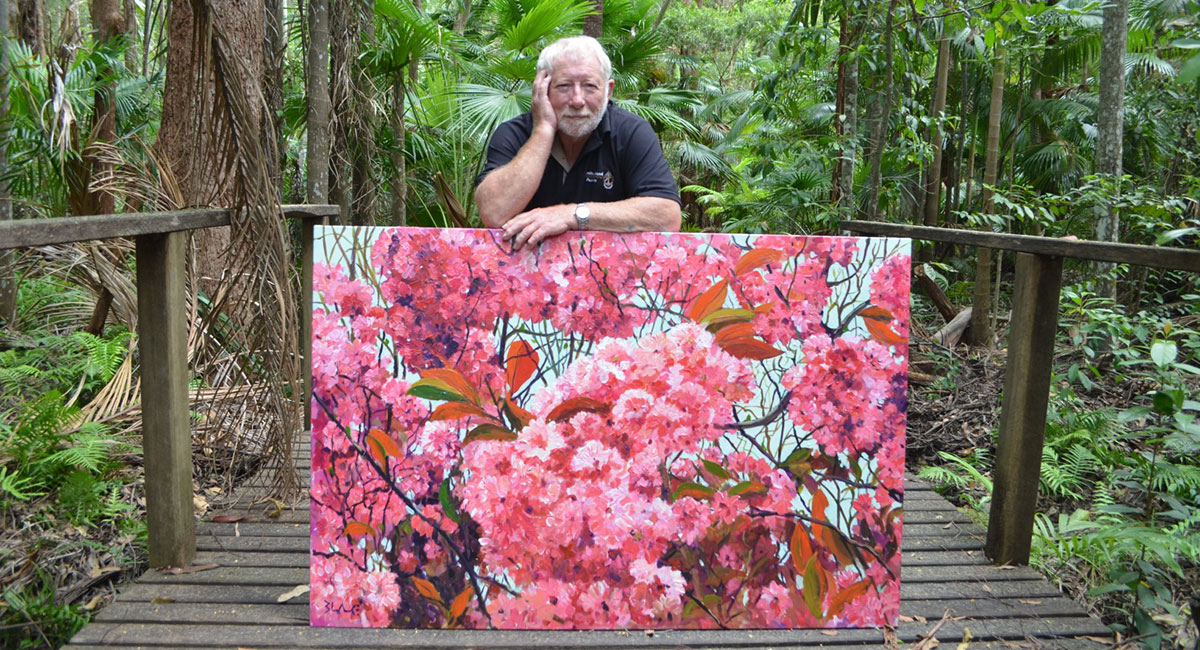 Education
The stage is set for the 40th Immanuel Arts Festival - and everyone is invited!
The stage is set and the artworks are almost ready to be unveiled at the 40th Immanuel Arts Festival!
Everyone is invited – from art lovers to members of the public looking to fill a space on their wall. There's something for everyone at every budget.
The Festival will open on Thursday 20 May with a fabulous Gala Opening – this is the community's first look at what's on show at the 40th Immanuel Arts Festival. The exhibition and sale will be held from 21 to 23 May; all events are held at Immanuel Lutheran College, Buderim.
Celebrating 40 years of visual art on the Sunshine Coast, the lmmanuel Arts Festival features works in a variety of media including painting, sculpture, photography, drawing, prints and quality crafts by local artists and students.
The event is an opportunity for artists of all ages – including students from any school – to showcase their talent and increase their public profile; from emerging to established artists, all are encouraged to enter.
This year's feature artists are Artist in Focus Chris Blake and Artists in Residence Justin Bruhn and Odessa Mahony-de Vries, a graduate of Immanuel Lutheran College and an established artist who in 2019, won Best Painting at the Festival.
Student Artist in Focus
For the first time, a Student Artist in Focus will appear – Immanuel Year 11 student Libby Evans. Libby is an extraordinary young artist who won Most Outstanding Work of Festival in 2019 with her wearable art piece, X-Radiance. Libby was also a Finalist in the 2021 Stanthorpe Art Prize and in 2019, placed second in a national wearable art competition.
"In 2019 the Festival had a 30% increase in artist entries and nearly $25,000 of local artwork was sold," said Principal Colin Minke.
"Our festival shows that there is a demand for community arts events where artists can enter a range of categories including painting, mixed media, sculpture, photography, wearable and creative arts," he said.
Chris Blake
Chris Blake is a master pastellist with the Pastel Society of Australia; an acclaimed artist who works mostly in oils and pastels, Chris paints landscapes and human-interest subjects.
"My work is best described as contemporary impressionism; realism but pushing the boundaries of colour and tone. My paintings might have green, yellow or pink skies, blue roads purple sand and shadows. It makes them vibrant and, with judicious layering, even luminous," said Chris.
Justin Bruhn
Award-winning artist, photographer and conservationist, Justin Bruhn, has over 10 years of expertise in underwater photography. Accolades include winning an award for his image of an endangered green turtle at the Cairns Underwater Film Festival in 2014, the same image, 'Reflections', selling out in the David Hart Gallery.
Justin won the Sunshine Coast Business Award in the Creative Industries category in 2018 and his business, Pure Underwater Imaging, was commissioned by Sunshine Coast Council to supply artwork for the Beerwah Aquatic Centre refurbishment.
"People protect what they love, and I endeavour to inspire a love of the ocean through my photography," says Justin.
Odessa Mahony-de Vries
Artist in Residence Odessa Mahony-de Vries is a visual artist who specialises in painting with mixed media on canvas and plywood. After completing a Bachelor of Arts (Fine Art) Degree at the Royal Melbourne Institute of Technology, she has focused on abstract painting and developing a visual language that is forever evolving. A recent residency involved locking herself in a jail cell for eight hours with a set of instructions for painting. Her 'making process' is a combination of mistakes, intuition, movement, layering, concealing and a collection of visual resolutions and techniques acquired over time. Odessa has several exhibitions planned for the next few months.
DETAILS OF IMMANUEL ARTS FESTIVAL:
Gala event: Thursday 20 May, 7pm, Tickets $35 online
Art exhibition and sale: 21 – 23 May 2021, $5 admission at the door
More information at: www.immanuelartsfestival.com.au
---
RELATED:
The Sunshine Coast school reviving a butterfly
Immanuel Lutheran opens $9 million in facilities