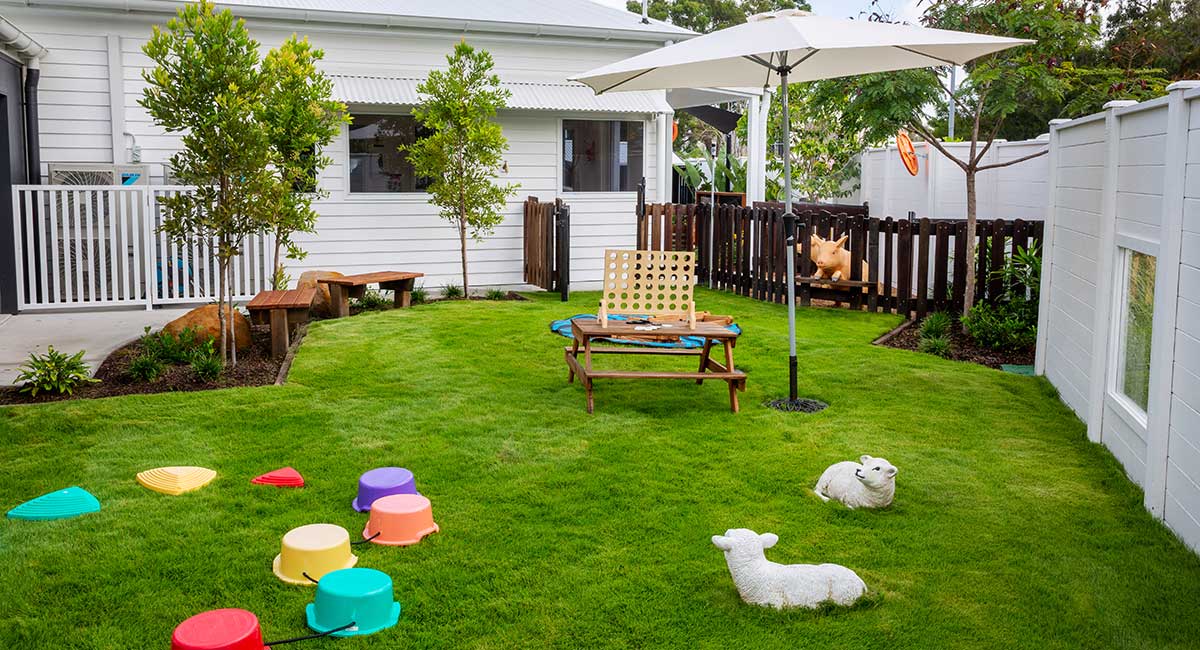 Education
The Sunshine Coast early learning centre where farm meets play
Featuring farm-themed cubby houses, water play, trike circuits, creek beds, resident barnyard animals and real chickens, The Creek Early Learning in Mountain Creek Sunshine Coast is not your typical childcare service.
We chatted with Mel Davidson, the Service Manager at The Creek Early Learning about play, animals and bringing farm life to the suburbs of the Sunshine Coast.
Tell us about the farm theme at The Creek Early Learning
The Creek's unique outdoor environment is all about getting children outdoors, getting dirty, learning through exploration, creative expression and play. When building the service and creating the name, it just made sense to foster a fun farm theme.
Our animal statues are placed in all the outdoor areas around the service. This allows children to build their confidence with animals as they can touch, look and explore their different features.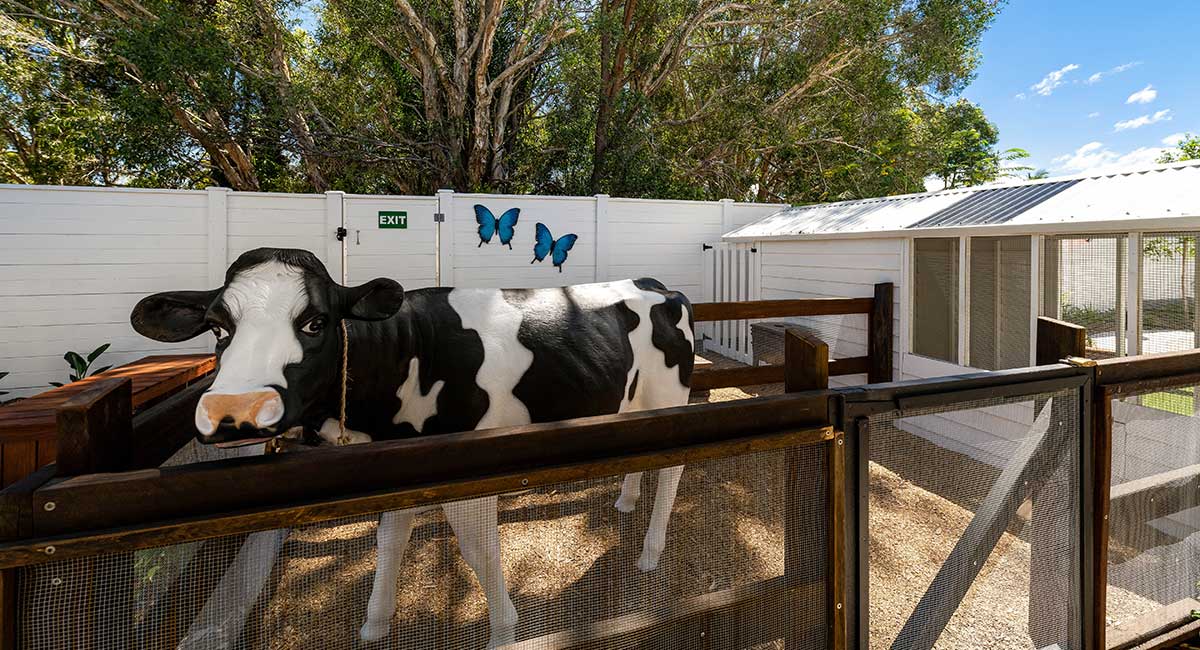 Our live animals are cared for by the children and educators. We have two ringnecks, Bluey and Rudi, who sit in the tree at the front to say good morning to everyone. We have our guinea pigs Jellybean, Curly and Pickles, that spend their days in the Kindy yard. Cupcake our lovebird talks to the children in the Nursery room, as the babies pull themselves up to a standing position to talk to her. We have five new baby chickens that we are in process of naming and will be at home in our chook pen in the Junior and Pre-Kindy yards.
Sunny and Ollie our cockatiels love the Pre-Kindy children as they stand on top of their cage to watch the children. And of course, we have our 'creek' fish tank that is full of waterfalls, little fish,  snails, plants and so much more for the children to enjoy and learn from.
What do the children love most about the farm play space?
The children love the animals! They love to hold them, brush them, assist with feeding them and calling their names.  They love to let the chickens roam around the outdoor areas with them too, watching them peck the ground and scratch.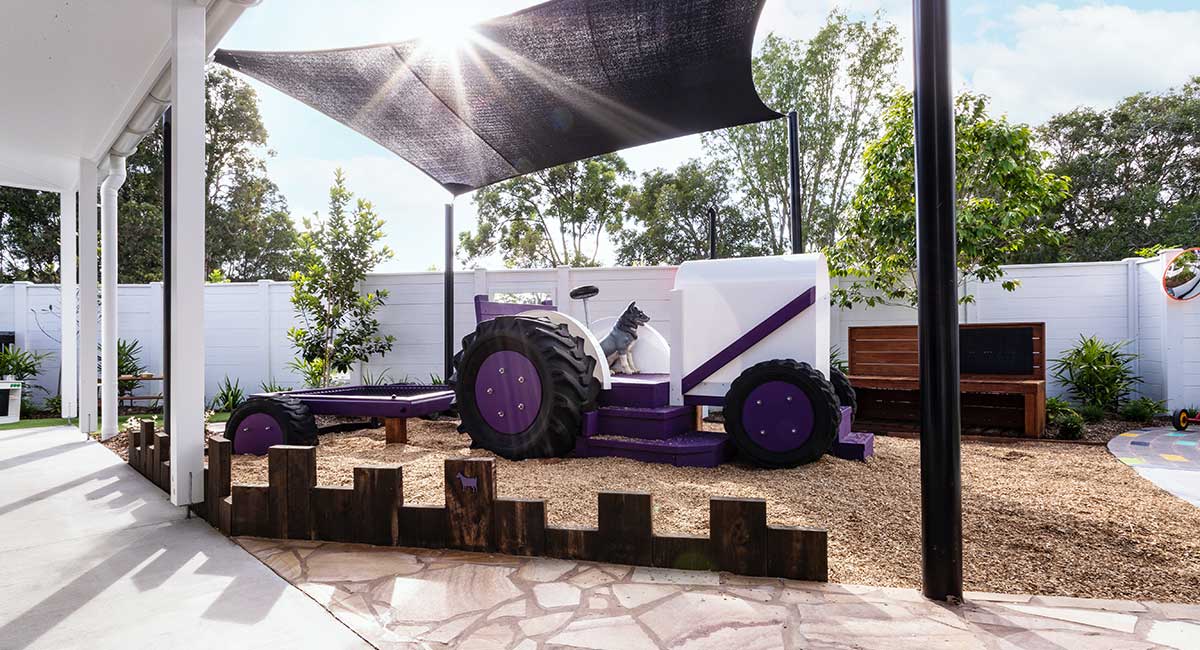 And you have a vegetable garden too! How do the children get involved with that?
We have a vegetable garden in the Jnr+Pre Kindy yard as well as in the Kindy outdoor area. We plant lettuce, carrots and foods that the guinea pigs can eat. We also have a lot of herbs that we love to smell and taste, and we share some with the kitchen where Nathan puts them in our food to make it tasty and healthy.
Nathan, is our on-site chef who prepares fresh, nutritious food each day for all the children. We provide morning tea, lunch, afternoon tea, snacks, drinks and water.
What else do you do differently at The Creek Early Learning?
At The Creek, our children are encouraged to explore, investigate and talk about discoveries. Our mealtimes encourage children to be independent and make decisions about meal choices. The children take responsibility for washing up their dishes and cleaning up after meal times.
What is the philosophy of the service?
We believe in play and thinking differently! We adopt an 'It takes a village to raise a child' philosophy by supporting families and outsourcing resources or information to help with times that a family may be struggling. We aim for all children to be engaged and supported throughout their day giving them opportunities to explore their environments with the resources they need.
The Creek Early Learning offers an outdoor play environment that fosters relationships, the development of lifelong skills and encourages evolutionary learning.
Our philosophy is based on nurturing and supporting every child's natural curiosity and love for learning through play, while focusing on building trusting and positive relationships. We strive to provide the highest quality early childhood education and care.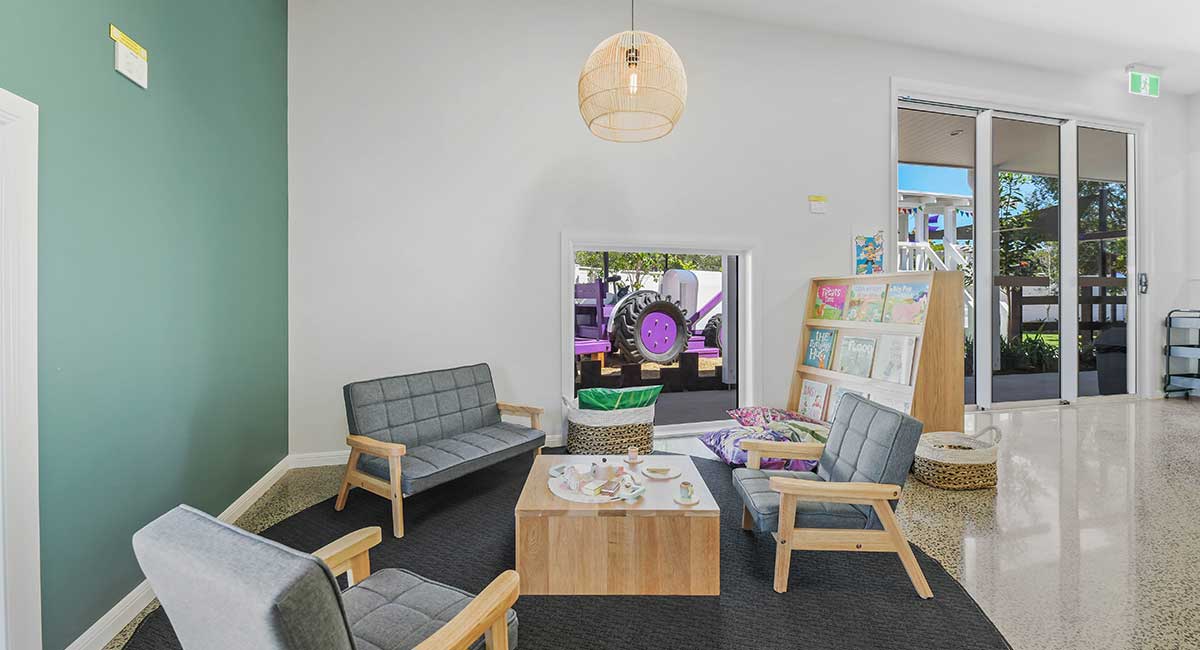 Why do you think play is the best framework for little ones to learn?
Play contributes to a child's sense of well-being and supports self-esteem, motivation, resilience, and concentration. Play-based learning helps children with their social skills, motivation to learn and builds on language and numeracy skills. In the first five years of life, experiences and relationships stimulate children's development creating millions of connections in their brains. In fact, children's brains develop connections faster in the first five years than any other time in their life.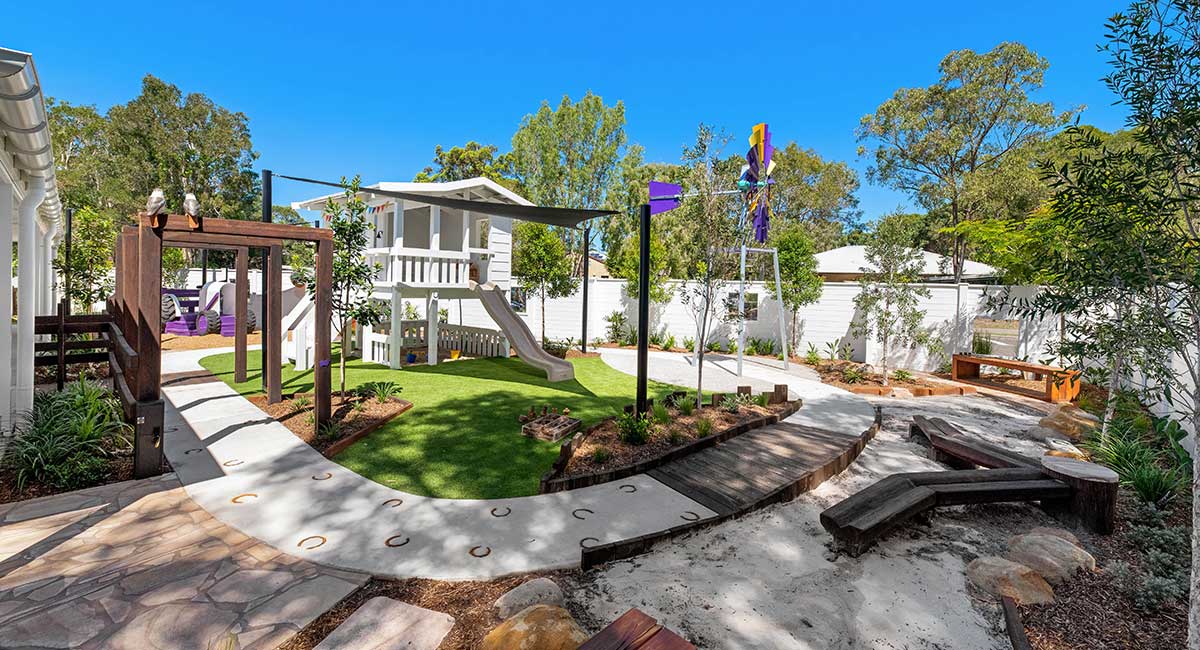 What is the children's favourite classroom activity at the service?
The children are always engaged in their play, so it's hard to choose! The educators are passionate about setting provocations for the children so that when the children enter an area, they spend their time investigating and exploring what is available. The children have opportunities to access the resources and activities they want, as they have autonomy and resources and equipment are readily available to the children. The well-resourced rooms ensure that children play and learn through our exceptional educational programs, delivered by our inspiring team in a range of stimulating and interactive play-based learning environments. We look forward to supporting your child's learning and development to flourish in these important early years!
The Creek Early Learning is a family-owned service which opened in January 2021. Visit www.thecreekel.com.au or call (07) 5478 2315 for more information and to organise a tour.
Written by
Angela Sutherland
After spending many years hustling stories on busy editorial desks around the world, Angela is now mum of two little ones and owner/editor at Kids on the Coast / Kids in the City. She is an atrocious cook and loves cutting shapes to 90s dance music.