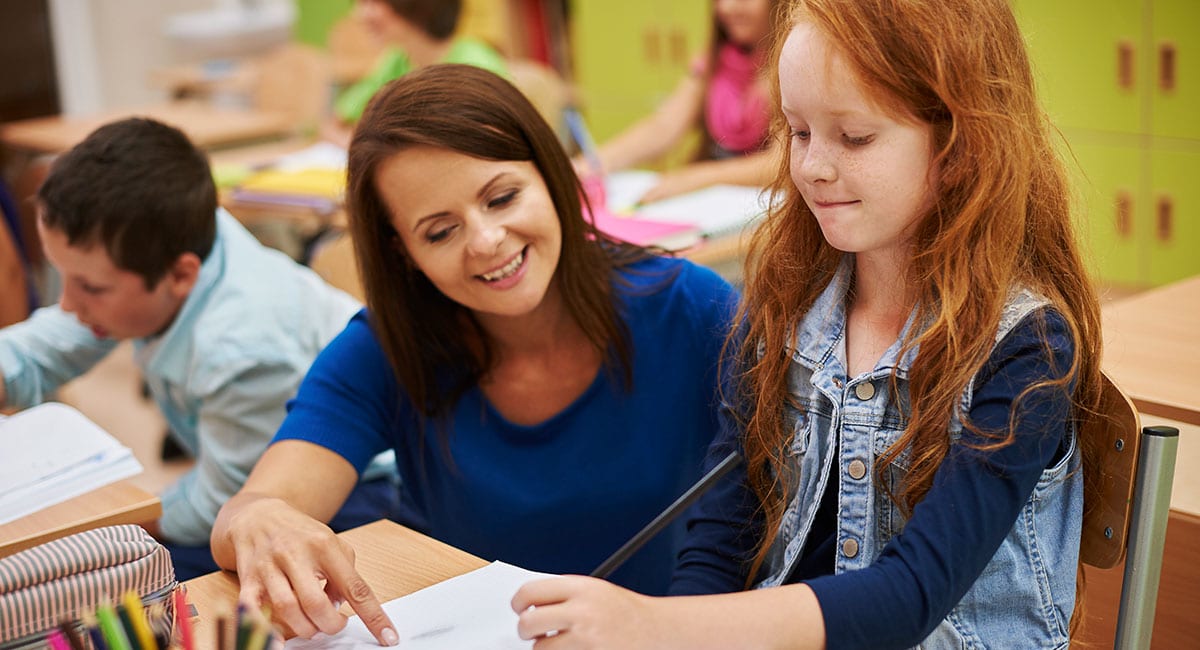 Education
The tutoring program bringing out the best in students
There are many reasons a child might need maths and English tutoring: they might struggle at school: they might have trouble sitting still and concentrating; they might be on the spectrum or diagnosed as ADHD; they might have had a rocky start in Prep and, finding the classroom topics increasingly out of reach; or they might be bored and need extension.
But is it possible to still ignite a love for learning in these students, to help them have the best possible start in life?
Rochelle Callard, owner and tutor at NumberWorks'nWords in Sippy Downs, believes this is definitely possible, with the right approach.
"I've been a teacher for 20 years and have seen first-hand in the classroom how hard it is to cater for everyone. Students who are struggling need more attention; no child is doing the same as the person next to them," says Rochelle. "I found it frustrating, because I became a teacher to make a difference!"
Rochelle turned her passion for teaching to tutoring and found that this was a place where she could really make that difference.
"I set up the Sippy Downs branch of NumberWorks'nWords at the start of 2019, and the success we've already had with the program has been phenomenal," Rochelle explained. "Students who can only sit for 10 minutes at home or in class can come to the sessions and spend two hours learning without a problem!"
Designed for students from Prep to Year 10, the innovative NumberWorks'nWords maths and English tuition program has been developed over 35 years and is now widely used in New Zealand, the UK and Singapore. All Australian capital cities have centres, but Sippy Downs is the first on the Sunshine Coast.
Many people who come to Rochelle have tried tutoring before – such as one-on-one in the home – and haven't had much success. "Because the NumberWorks'nWords program is so engaging and structured, students make far more progress here than other methods," explains Rochelle. "It's very different from what people perceive as 'normal' tutoring."
Rochelle explains, "Every child starts the program with a free assessment, so I can identify the student's needs; their strengths and weaknesses. We then set goals with input from parents so that every child ends up with an individual program that we know will work. Parents come along, ask questions they may have and I show them what we do. Students get a chance to have a go on the program and with the tutors and when they leave they always tell their parents they want to come back!"
"When the students then start their tutoring, almost straight away, the first thing we see change is their confidence, and then as we fill in the gaps in their learning the progress they make is incredible!" Extension students are no longer bored, but totally engaged with the pace and ability to forge ahead.
The reason for the success is the structure of the program. It focuses on learning in very small achievable chunks – learn a new concept, practice it and master it. Because the program is very visual and exciting, students aren't just required to sit in a classroom and concentrate. This approach means that students who usually can't sit still can focus for longer.
"We hone in on specific needs and goals so every child can succeed," explains Rochelle. "There's lots of praise, lots of fun and lots of certificates." When one person in the centre achieves a goal, the whole centre claps and celebrates. It's a wonderful learning culture where everyone thrives."
"She [Rochelle] knows how important it is for your child to feel comfortable in the classroom and by joining NumbersWorks'nWords you and Rochelle will help your child succeed." Mum, Natalie
Another unique approach of the program is the tutors. "The tutors are all specialists and are usually doing majors in English and Maths at University. They really connect with the younger students," continues Rochelle. "They are far cooler than any teacher in the classroom, and that makes a huge difference."
"The other thing that really works is our 'brain breaks'," Rochelle continues. "After we've done the teaching and they have practised the concept, a 60-second game pops up. It's fun and engaging and enough to reset their brain, ready to learn some more. A sense of fun is critical, and with these things combined you can maximise your child's success in maths and English and help them be the best they can be."
The program is aligned with the Australian Curriculum so it complements what the students are doing in the classroom. "In High School we work very closely with the students term outlines," says Rochelle. "For example, in English for the senior students we look at narratives and also essay writing; expository, persuasive, and analytical. These skills can be transferred to many of their other subjects and assignments."
"Seeing your child struggle at school is heartbreaking," says Rochelle. "Now I chat to parents whose students were struggling and they are amazed! One recently said: 'I don't know what you are doing, but she'd rather come to you and do maths than go to hockey!'"
"There's so many of those 'light bulb' moments when students realise, they can do it!" says Rochelle. "NumbersWorks'nWords is such a different style of tutoring that parents need to come in, experience the centre and see it in action for themselves."
"It's wonderful to see students who were being left behind becoming so successful at Maths and English. The students come running out asking when they can come back!" Rochelle, NumberWorks'nWords
This post is courtesy of NumberWorks'nWords. 
Written by
kidsonthecoast