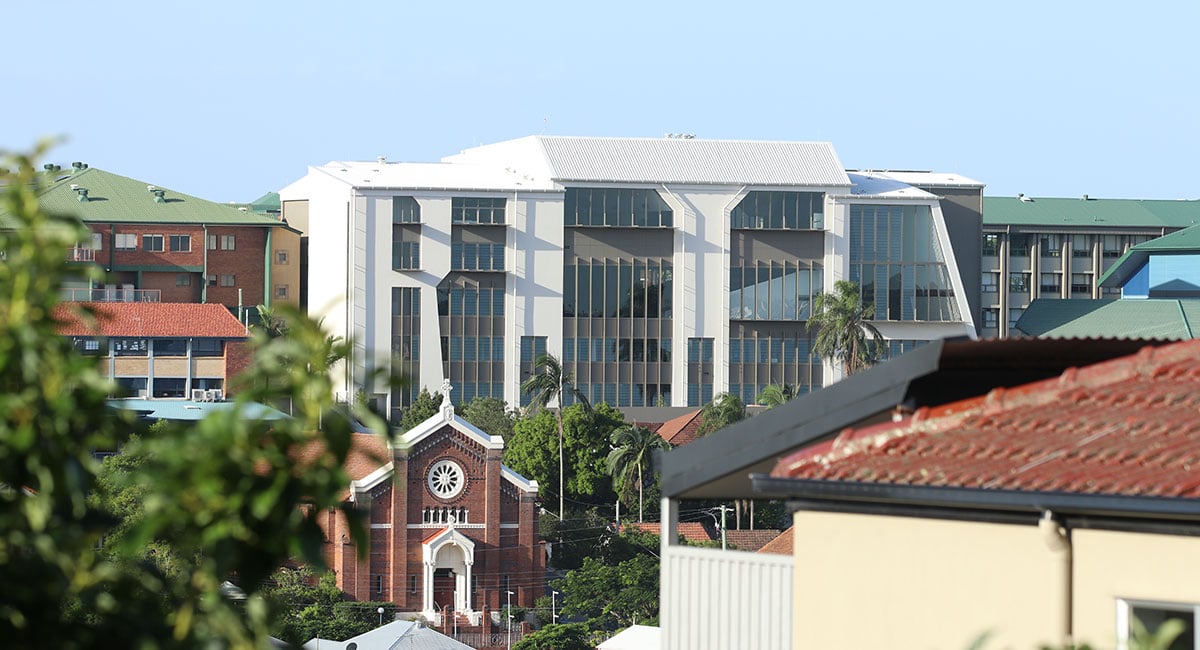 Education
Trinity Centre establishes new era of learning for St Rita's College
St Rita's College students of 2020 are the first to be educated in the College's new state-of-the-art learning precinct.
The Trinity Centre is home to Music, Drama, Film, Television and New Media disciplines and houses classes for Religious Education, English, Social Science, Mathematics and Languages.
Principal, Mrs Dale Morrow, said the five-level building gave greater opportunity for the College to provide a well-rounded and high-achieving educational experience.
The Trinity Centre's first year of use follows an outstanding year of academic results for St Rita's, with 38% of last year's graduates achieving an OP 1 – 5 and 83% within the OP 1 – 10 band.
"The Trinity Centre is an important landmark in today's modern and global educational landscape," Mrs Morrow said.
"The classroom furniture, adaptable technology and all spaces in the precinct aim to provide a flexible, contemporary learning environment that allows for a wide range of innovative pedagogical strategies, including the ability for students to work collaboratively and critically."
2020 College Captain, Caitlin Wasmund Loughnan, said the Trinity Centre had become the heart of the College.
"Teachers have really embraced the idea of the breakout spaces and the potential for collaboration that occurs in those general learning classrooms," Caitlin said.
"We studied the flexible learning spaces in-depth; how they can improve learning and impact a student's ability to concentrate and connect with their teacher and peers.
"I definitely think the way the building is designed and used has improved learning at the College."
One important development in student learning is providing students with crucial lifelong study skills in areas such as time management, organisation, motivation, focus and goal setting.
Head of Study Skills, Ms Amanda Wallas, said the Study Skills program provided specific opportunity for students to develop good individual learning habits and the confidence to approach exams secure in their knowledge of theory and practice.
"The program is informed by pedagogical research, using data from analytics and test results to refine processes and optimise the program's delivery," Ms Wallas said.
Shifting away from the traditional notion of teacher being the fount of all knowledge, Ms Wallas instils confidence in students to empower and develop their own learning strategies and not be limited by negative concepts of their potential.
St Rita's College welcomes enquiries for all Year levels. Enrolment applications for Year 7, 2024 (girls in Year 3, 2020) are currently open and close on 8 February 2021.
For more information, please contact our Registrar at [email protected] or visit the St Rita's College Facebook page. 
---
RELATED:
St Rita's student organises bushfire rebuild
St Rita's College opens progressive new pantry