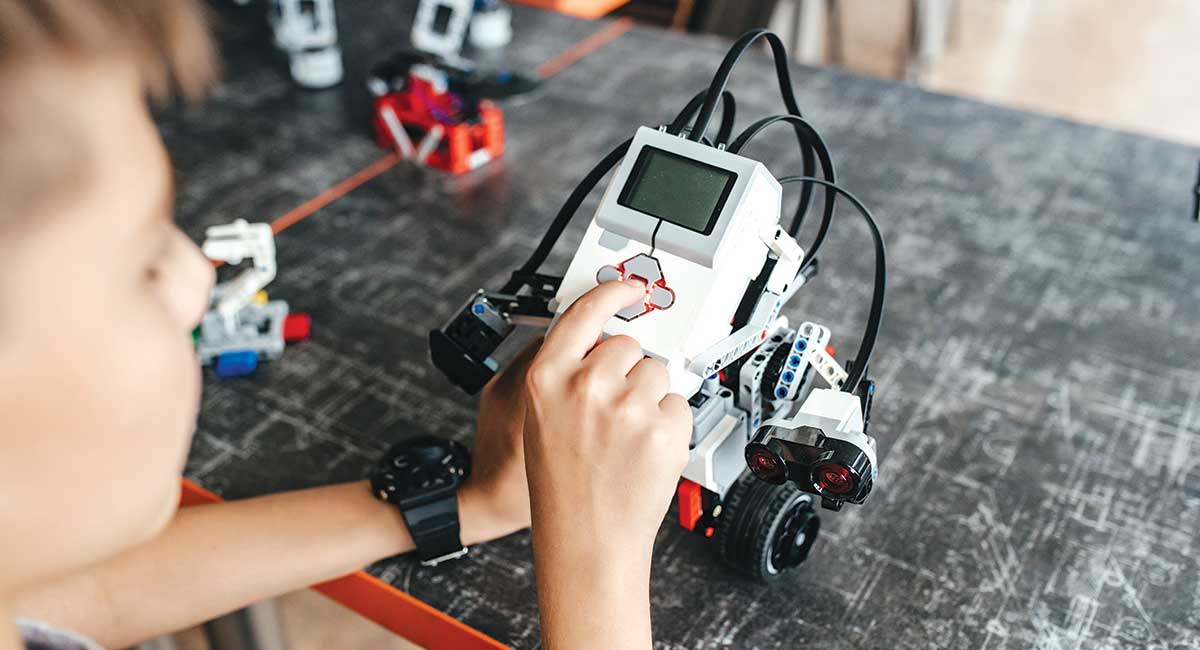 Education
Why all kids need STEM skills
In the future it is anticipated that 47 per cent of all jobs could be completed by a robot. Within the next three years, it is said that a fourth industrial revolution will result in massive advances in artificial intelligence and biotechnology, meaning that every child will need some form of STEM skills by the time they enter the workforce. This provides much food for thought and, for those in education, it is both an exciting yet daunting era.
"The skills needed for success in current society are constantly changing," says Sam O'Leary, teacher at St Martin's Catholic Primary School. "According to the Future of Jobs survey 2018, the skills needed for our students include analytical thinking and innovation, technology design and programming, effective coordination and communication skills, critical thinking and analysis, complex problem solving, emotional intelligence, leadership and social influence."
What is STEM or STEAM
STEM (Science, Technology, Engineering, Maths), or STEAM (Science, Technology, Engineering, Arts, Maths) is a curriculum based around educating students in four specific areas – science, technology, engineering and mathematics – with a combined, hands-on approach. Rather than teach the disciplines as separate subjects, STEM integrates them into a cohesive learning program based on real-world applications.
Most schools have introduced a STEM program in some form. An increasing number also including the Arts in that curriculum as the Arts are proving to be just as important as other subjects in the development of 21st century skills.
"The main principal of STEM is that things don't happen in isolation, often a team is required to address and develop solutions," explains Mr O'Leary. "A team of people can bring different skills, often needed at deferring stages, however, always working in conjunction to develop new systems, products and services."
What does teaching STEM skills look like in the classroom?
St Martin's Catholic Primary School runs several STEM focused programs, designed to engage all learners and provide them with opportunities for rich and relevant learning. Some of these programs include:
1. Wonder of Science. Aligned to the Australian curriculum, this program is targeted at upper primary and early secondary students and aims to build knowledge, passion and enthusiasm for STEM based subjects. This year, students developed a snack for an extreme environment. This involved developing inquiry questions, researching, fair testing, analysis and evaluation and producing engaging presentations to impart their knowledge. Wonder of Science covers components of the Science, Design Technology and Mathematics curriculums.
2. Opti minds. Opti Minds is a critical and creative thinking challenge, where students work collaboratively to solve problems and think divergently. This year, students competed in the Language and Literature, Science and Engineering and Social Sciences divisions. All facets of this challenge are student driven and follow the design thinking model. Students leave this process feeling empowered and confident in team-based scenarios and being able to spontaneously solve problems as they arise. St Martin's Catholic Primary School had three national finalist teams, two of these were runners up and one became Australian champions. Opti Minds covers components of the Science, Design Technologies, Mathematics, The Arts, English and Humanities curriculums.
3. Organic learning. This is a learning process based around the principals of design thinking. It targets specific areas of the Australian curriculum and follows a distinct structure. Initially, students develop empathy and explore the relationship this has to their real world context. Students ask questions and seek to find answers by engaging in a variety of different learning experiences that link to the requirements of the national curriculum. Having done this, they make connections between components of their learning, which offer pathways for them to apply and transfer their knowledge, persuade others and empower action within the community. Organic Learning is a learning process which gives scope for students to develop their own responses to their learning, which aligns with their personal interests and talents. This year, St Martin's used this process for a Science project on extreme weather events and their affect on the natural environment, and the HASS Business and Economics Market Day, where children developed their own services and products for the benefit of the community.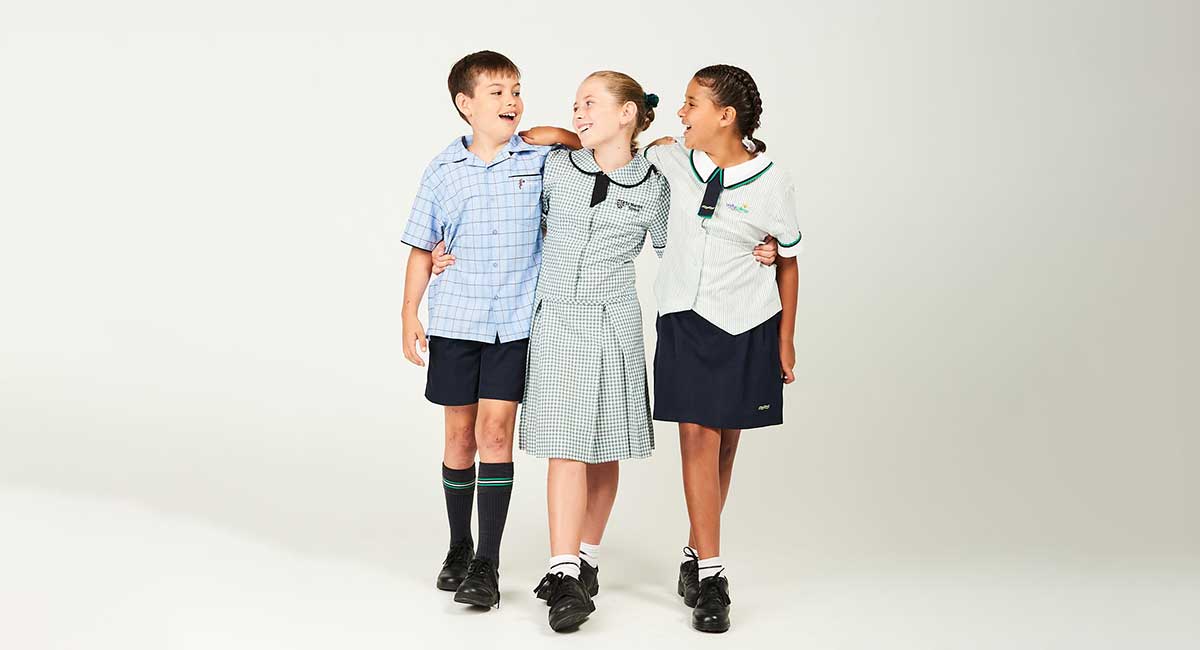 Inclusive is imperative
As the skills for 21st century learners are constantly changing, Liz Mellon, teacher at St Martin's Catholic Primary School believes that it is essential for all children to be exposed to these programs.
"We have noticed that through facilitating these programs the level of engagement for our students has significantly increased," says Ms Mellon."The projects aim to provide opportunities for students to connect with current issues within society, while thinking critically and creatively about how to develop solutions to these issues. They also give students opportunities to develop or acknowledge their own interests and talents while engaging in these projects. This, in turn, promotes greater confidence and collaborative skills, emphasising the need for effective communication, as well as developing analytical thinking while exploring research or conducting experiments."
"Through giving students rich and relevant learning experiences we provide a context in which ALL our students can meet the requirements of the Australian curriculum while utilising a range of 21st century skills," says Ms Mellon.

Why The Arts matter too
The Australian curriculum is designed to allow teachers to be creative and give plenty of opportunity for integration between subjects. As many of these programs encompass a range of curriculum areas, English and the Arts, along with all other curriculum areas, automatically play a significant role.
"The Arts are crucial for STEM communication. In order to effectively convey knowledge or meaning, you need to understand your target audience and how to best influence them," explains Ms Mellon. "Using the Arts, students can use their talents to transfer their learning and promote emotional response. We have had students create poetry, dramatic plays, interpretive dance, coding games, websites, build models, create artwork, animations, and persuasive pieces, all in order to demonstrate knowledge."
To put it into practice, students at St Martin's embarked on a project to collaboratively design a future city for 2050. The project focused around the HASS – Civics and Citizenship and Science – energy and electricity content areas.
"English skills were essential in this project in developing quality research questions, selecting and summarising relevant information," says Mr O'Leary. "Writing creatively in developing new laws and rules for society and explaining how sustainable machines worked and how they would benefit their new communities."
STEM skills for the future
In such a rapidly changing world, it's hard to say what the future will hold. One thing for certain is that people in future jobs will need to generate solutions to new problems and creatively explore the best way of solving these problems using the resources and technology available. "They will need to be able to analyse societal trends through using data, they need to explore ethical dilemmas, and they need to communicate and collaborate in order to ensure they are successfully utilised," says Ms Mellon.
"It is important that parents encourage and promote STEM learning and that we all recognise the shift in essential society skills," says Mr O'Leary. "As educators, it is imperative that we embrace change and are creative about how to integrate STEM skills, give opportunities for students to tackle challenges and collaboratively develop solutions. Children are so capable. As teachers we just need to give them the environment, encouragement and structure to achieve."
21st century skills
• Learning skills: critical thinking, creativity, collaboration, communication
• Literacy skills: information, media, technology
• Life skills: flexibility, leadership, initiative, productivity, social
Possible jobs of the future
Digital currency planner: Someone who advises on cryptocurrencies and manages virtual finances.
Crowdfunding specialist: An expert that help start-ups launch their campaigns on crowdfunding platforms.
Drone manager: As drones become more ubiquitous, experts will need to set standards for ownership and work to maintain a fleet of drones.
Extinct species revivalist: Zoologists could play a critical role in recreating extinct species.
Alternative energy consultant: The world cannot survive on fossil fuel forever, so alternative energy sources are at the forefront of energy science and research.
Organ/body part creator: New progress in stem cell research means 3D-printing could well be used to grow organs on demand.
Waste engineer: Human beings produce an estimated 1.1 billion kgs of waste every year.  Most of this is simply buried underground, but there is a growing industry to reuse, recycle or burn it for energy.
IoT security repair person: As our homes become progressively 'smarter', we will need someone to call on when our smart gadgets go wrong.
For more information on STEM programs at Brisbane Catholic Education schools, visit www.bne.catholic.edu.au 
For more on technology, check out Teaching kids to be digitally savvy detectives and Introducing 21st Century skills in the primary years