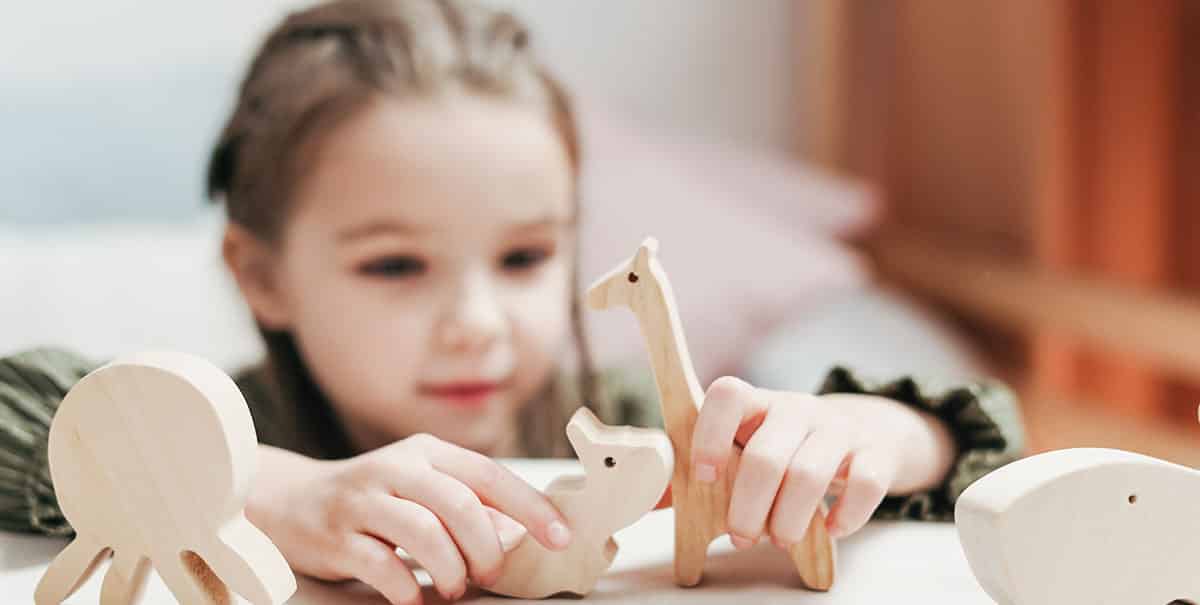 Education
Why your early childhood teacher is so important
Choosing the right kindy program for your child can be overwhelming. Most centres today have fabulous facilities, so how else do you determine which is best for your family? Often left as an afterthought on the kindy checklist, yet one of the most important factors in your child's kindy journey, is their early childhood teacher. We tour the facilities, check their inclusions, research their programs, and check they meet all the specified industry standards. Yet, if the teacher isn't good enough, the program will fall flat—no matter how impressive the facilities are. However, mix an amazing early childhood teacher with state-of-the-art facilities and your child may just have the best year yet.
"A passionate and highly skilled early childhood teacher is at the heart of our Sanctuary kindy program," says Lauren Hall founder and owner of Sanctuary Early Learning Adventure. "We provide the absolute highest levels of education, experiences and care, supported by exceptional facilities and quality programming. But it's a special sort of early childhood teacher that takes that and turns it into a magical learning experience each day for the children."
To find the right early childhood teacher, Lauren believes it's imperative that their values and passions fully align with those of the centre.
"We ensure that our teachers' beliefs and teaching approaches wholly match our centres' philosophies," explains Lauren. "This ensures that they will be as passionate as we are about each child's journey."
The Sanctuary approach is a play-based, nature-centric one, with a focus on mind and body health.
"We believe there needs to be an holistic approach in this fast paced technological world we live in, not only to ensure that our children can keep up with education and technology, but to provide an outlet for them to explore their creative flair through art, music and sports," says Lauren. "It is fundamental to also ensure they can slow their mind and bodies down and understand the importance of rest and relaxation through practices such as yoga, meditation, mindfulness and general self-awareness."
Meet the early childhood teachers
Joanne Maguire Early Childhood Teacher
Soaring Seagulls Room, Sanctuary Early Learning Adventure, Maudsland
I come with many years experience teaching Kindergarten and it's what I truly love to do. I strongly believe in helping shape lifelong happy little learners that feel safe and secure in the environment that I share with them. Of course I cannot achieve this without your help. So I always look to partnering with parents so we can share this journey together.
School readiness is at the forefront of my practice. This is not only important to you as the parent, or me as the teacher, but to your child. We achieve this together with many wonderful experiences via two key communication strategies:
Communication through literacy: Reading and creating stories, retelling texts, recounts of significant events, through one-on-one and group discussions and reflections. This is not about reading and writing but rather introducing the concepts and celebrating each stage (as there are many). Your child will learn how to listen and be in tune with their surroundings before reading and writing can begin.
Communication through numeracy: Patterning, sequencing, understanding shapes and their components, estimating, predicting, learning value and what numbers mean in everyday situations.  We also focus on resilience and learning the concepts of being healthy in mind and body. The children will continue to learn to believe in themselves as capable and successful learners and how they fit in their world (which is extremely important for school readiness). And we focus on sustainable practices, cultural differences, exciting projects led by the children, and much much more in between. I work closely with all families to ensure the children reach their fullest potential and the year will be filled with fun, learning, mess, hugs and lots of laughs.
Brendon Phillipson Early Childhood Teacher
Creative Coral Room, Sanctuary Early Learning Adventure, Maudsland
I have worked in early childhood education for over ten years and completed my Bachelor of Education in 2016. Since 2017 I have been working full time as a teacher in the early childhood sector where my passion lies.
My wife and I have beautiful seven-month-old twins who keep us busy and have filled our lives with so much joy. Becoming a parent has further emphasised the value of the work I am lucky enough to do each day and the importance of working closely with families to best support the learning and development of the children in my care.
The first five years of a child's life are so important developmentally and, as such, impact their future learning and life outcomes. For this reason I take an holistic approach to teaching which provides opportunities for children to explore and extend on their strengths and interests while learning through play. Children learn best through play, and by offering rich and varied play experiences each day, I aim to instil in children a lifelong love of learning and thirst for knowledge.
I also believe in keeping experiences authentic and using authentic resources as much as possible in learning. Authentic resources provoke interest, nurture children's appreciation of beauty and engage the senses. Unlike plastic toys, which typically have a set purpose and limited learning outcome, authentic resources often have multiple purposes and provide children with the opportunity to experience a range of textures, size, shape and weights. Lastly—and importantly—authentic resources are a sustainable alternative to plastic toys.
---
Using Authentic Resources
Forget manufactured child-sized toys, these types of real, everyday resources offer children more meaningful experiences of exploration and discovery. Through real-life authentic resources, opportunities for intrigue, curiosity and purpose are ignited. Authentic resources like real drinking glasses, tea sets and water jugs encourage a child's independence.
---
RELATED:
What is play-based learning in pre-school?
The secret to creating a successful Early Learning Centre