Fairs & Festivals
Maleny Show
Date:
27/05/2022 - 28/05/2022
Location:
13 Maleny-Stanley River Rd, Maleny
The Maleny Show Society has been presenting You the Sunshine Coast Hinterland's premier Agricultural Show, event space, meeting place & Showgrounds for 100 years. Come celebrate our 100 years! '1922-2022'
At the Maleny Show, you will be able to enjoy an array of entertainment.
Monster Trucks & Firework
Horse & cattle evens
Arts & crafts
Sideshow alley
Working dog demos
Woodchops
Fashion Parade
Live Music
Camp Oven Cooking demos & tastings
Reptile show
Pig races
Whip cracking lessons
Animal nursery
and much much more!
When
Friday & Saturday May 27 & 28 2022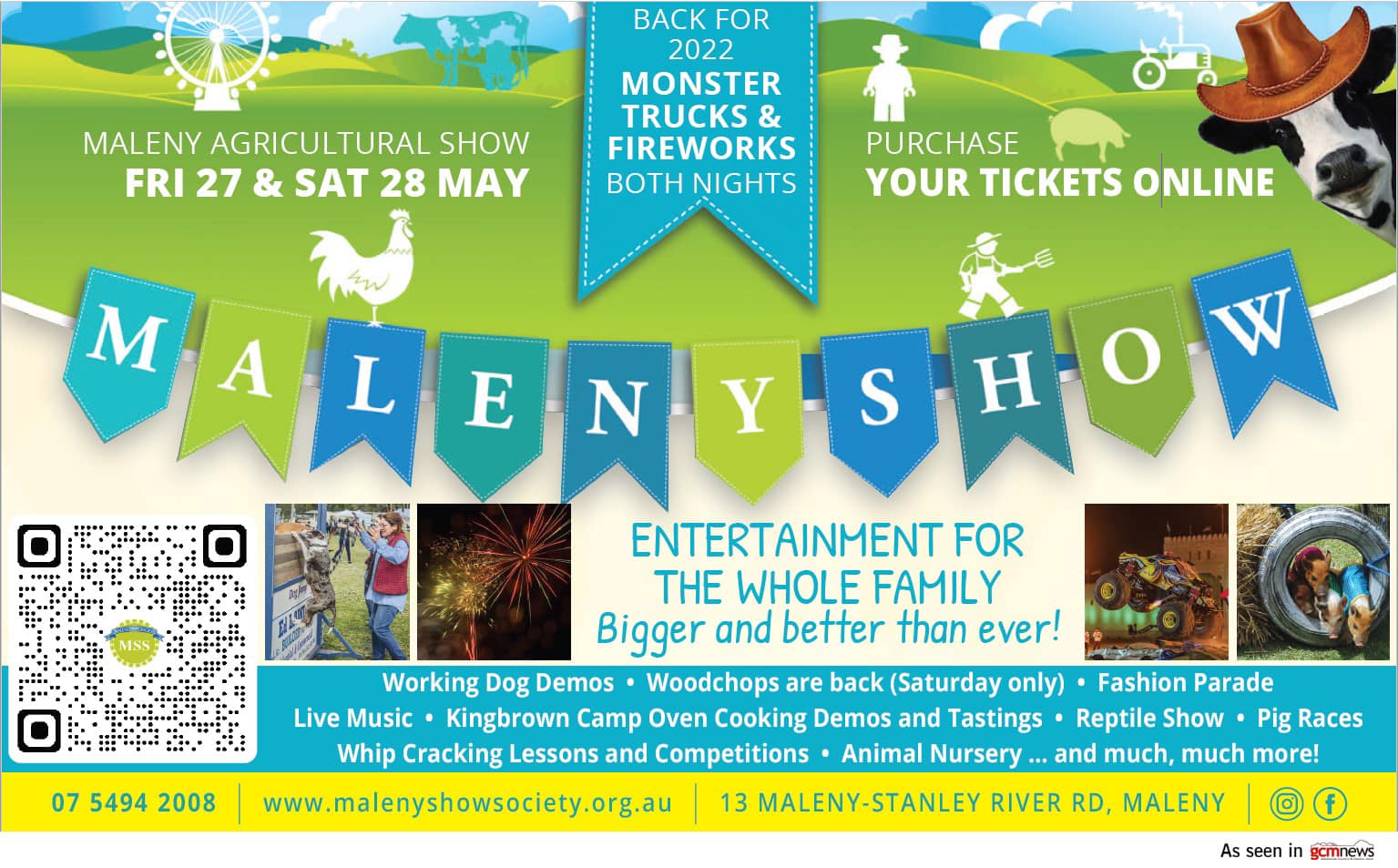 Written by
Kids on the Coast/Kids in the City