In a world filled with technology and fast-paced activities, introducing toddlers to ballet's elegance and slower pace might seem unconventional. However, this art form for athletes offers many benefits that can physically, socially and mentally shape young minds and bodies. From nurturing creativity to building confidence and coordination, ballet provides a wonderful foundation for toddlers to explore and grow. Here are the surprising benefits of ballet for toddlers.

Physical development
Enjoying ballet from a young age positively impacts a child's physical development. Toddlers can experience improved balance, strength, posture, flexibility, coordination, increased bone density, and long lean, strong muscles. These structured exercises also encourage the development of fine motor skills, strength, and spatial awareness.
Cognitive and emotional development
Ballet fosters cognitive and emotional development in toddlers. The discipline of learning ballet steps and routines stimulates memory, concentration, and problem-solving skills. By following instructions and sequences, young dancers enhance their ability to focus and develop a sense of discipline. Moreover, ballet promotes creativity, allowing toddlers to express themselves through movement and music. As they explore different emotions and narratives, children develop their imagination and gain a deeper understanding of the world around them.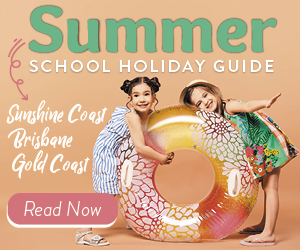 Social skills and confidence
Participating in ballet classes introduces toddlers to a structured environment to interact with peers and instructors. Through group activities, cooperation, and teamwork, children learn valuable social skills, such as sharing, taking turns, and respecting others.
Vocabulary
There is a world of new words to encounter in the dance studio! Stretch, bend, wiggle, head, toes, knees. An experienced dance teacher will turn the studio into a full-circle learning space where little ones learn about their bodies, healthy living, and the world around them in a fun and engaging way.
Ballet isn't just for girls!
It's time to shake off the stereotype that boys don't like ballet. All children love to dance!
Why choose Kinderballet™?
Kinderballet™ is unique in that the children learn classical ballet steps and develop all of the valuable skills listed above through imagery and story-telling. Our programs are strongly influenced by current pre-school education trends in teaching through play, acknowledging that pre-school children are a highly imaginative age group, with pretend play being an important aspect of child development. Through this, Kinderballet achieves the perfect balance, delivering a class that is lots of fun and one in which you learn and develop.
By Miranda Smith, Director at Dance Empire
Dance Empire offers a range of ballet programs for children aged 15 months to 9 years. 
Peregian Beach | Maroochydore | Warana | Mudjimba danceempiresunshinecoast.com.au
---
Related Stories
Taming toddler tantrums with dance
The shared class where you can get active AND have fun with the kids
---