Air fryers have been a 'thing' in recent years. I have to admit they can be pretty handy when it comes to dinner time.
If you're looking for a healthier option for a kid-friendly dinner, give these easy homemade chicken nuggets a go. Fresh chicken breast, cut into nugget-sized pieces, seasoned, dipped in melted butter and then breadcrumbs, then baked to perfection in the air fryer. Yes please! There's no oil and they are a hit with the whole family.
This is the sort of recipe you can prep ahead of time. You can also freeze them once they are completely cooked, which means they can be reheated just like you would a supermarket bought packet.
You can serve this meal with steamed or roasted vegetables.

Prep time 10 minutes
Cook time 8 minutes
Makes 20
Ingredients
1 boneless, skinless chicken breast
1/4 tsp salt
1/8 tsp black pepper
1/2 cup unsalted butter, melted
3/4 cup breadcrumbs
2 tbsp grated Parmesan cheese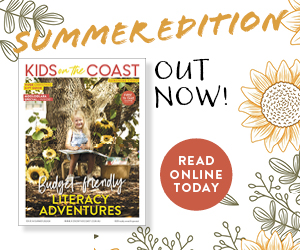 Method
Preheat air fryer to 200C for 5 minutes.
Trim fat from chicken breast. Slide into 1cm thick slices, then into 2 or 3 nuggets.
Season chicken pieces with salt and pepper.
Place melted butter in a small bowl. In another bowl, place breadcrumbs and Parmesan.
Dip each chicken piece into butter. Then, place into breadcrumb mix until coated.
Place a single layer of chicken nuggets into air fryer basket.
Set timer to 8 minutes.
Be sure to check internal temperature of chicken nuggets is at least 75C before removing from basket. Place on a plate to cool.
Nutritional Information (per serving)
Calories: 364kcal.