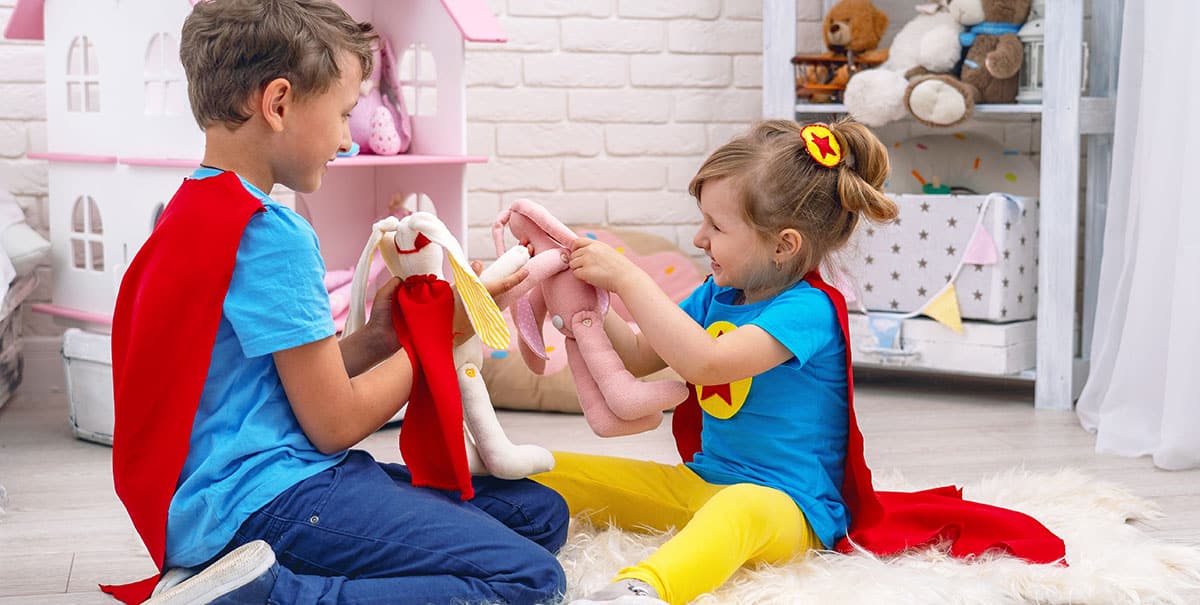 Kids & Parenting
5 parenting quotes for raising an everyday hero
Is 'Be a hero' on your to-do list? It's quite the leap from 'Get watch fixed' and 'Haircut @ 10am' isn't it? But I guess that all depends on our definition of a hero, and for our own fulfilment and the sakes of our children who watch our every move, I believe it's a definition that needs to change.
Generally, 'hero' is a label we give to people who save babies from burning buildings, to Superman, to brave soldiers that fought in the wars of yesteryear and to those who survive the most catastrophic events. The sorts of people who make history. But what is history if not just a chronicle of days, and who among us doesn't have the power to make a day?
So let's change the definition of what a hero is for our children, steering it away from cape-clad comic book characters and towards the everyday people who display just one small act of courage to overcome a difficulty or the kindness and selflessness to make someone else's day that little bit brighter.
Here are five parenting quotes from some of history's own heroes that may inspire your kids to make today count.
We do not have to become heroes overnight. Just a step at a time, meeting each thing that comes up… discovering we have the strength to stare it down – Eleanor Roosevelt
It takes a special sort of woman to be a First Lady, and a truly courageous one to use the platform to speak out about civil and women's rights, sometimes even in contradiction to her husband's policies! So we should believe Eleanor when she suggests that when we tackle adversity with a brave face we become just a little bit heroic for having done it.
No act of kindness, however small, is ever wasted – Aesop
Whether Aesop, thought to be an ancient Greek storyteller, ever existed is up for debate, but if one this is for sure, the internet attributes every second inspirational quote, written in cursive and set against a background of the sun setting over the ocean, to the guy. But whether he uttered it or not, his quote reminds us that the reward of kindness far outweighs the effort. One of our favourite parenting quotes!
It is surmounting difficulties that makes heroes – Louis Pasteur
Have you ever pasteurized milk? No? Me neither, but I'm guessing it's pretty difficult! Best known for this scientific feat together with developing the principles of vaccination, Louis Pasteur surmounted many difficulties in his life and career that led to the discoveries that have saved countless lives. But his wise words make it clear that overcoming a challenge, no matter how small is hero-worthy.
I think a hero is really any person intent on making this a better place for all people – Maya Angelou
Enduring and prevailing over the trauma of her childhood and coming through the other side with determination and a smile, Maya Angelou meets the criteria of heroism in its grandest form. And if a true hero of history tells us that with just kindness in our hearts we can be one to, it is wise to listen to her advice!
Promise me you'll always remember: You're braver than you believe, and stronger than you seem, and smarter than you think – Christopher Robin to Winnie the Pooh
Bravery, strength and smarts are not attributes that come out only when saving babies from burning buildings, or fighting fierce battles. Moments in every single day require each and every one of us to display them. Sometimes Pooh forgets he has such qualities, and we do too. Occasionally all it takes is a good old pep talk to bring out our everyday hero, and to bring it out in someone else.
What are you favourite parenting quotes?
Lucy Singer is the Founder and Editorial Director at HistoriCool magazine. HistoriCool engages, entertains and inspires 8-14 year-old kids with stories form the past and provides their parents and teachers with resources to build a love of history in their children. Check it out today at www.historicool.com.au.
---
RELATED:
The Sunshine Coast school reviving a butterfly
How to become a reading superhero