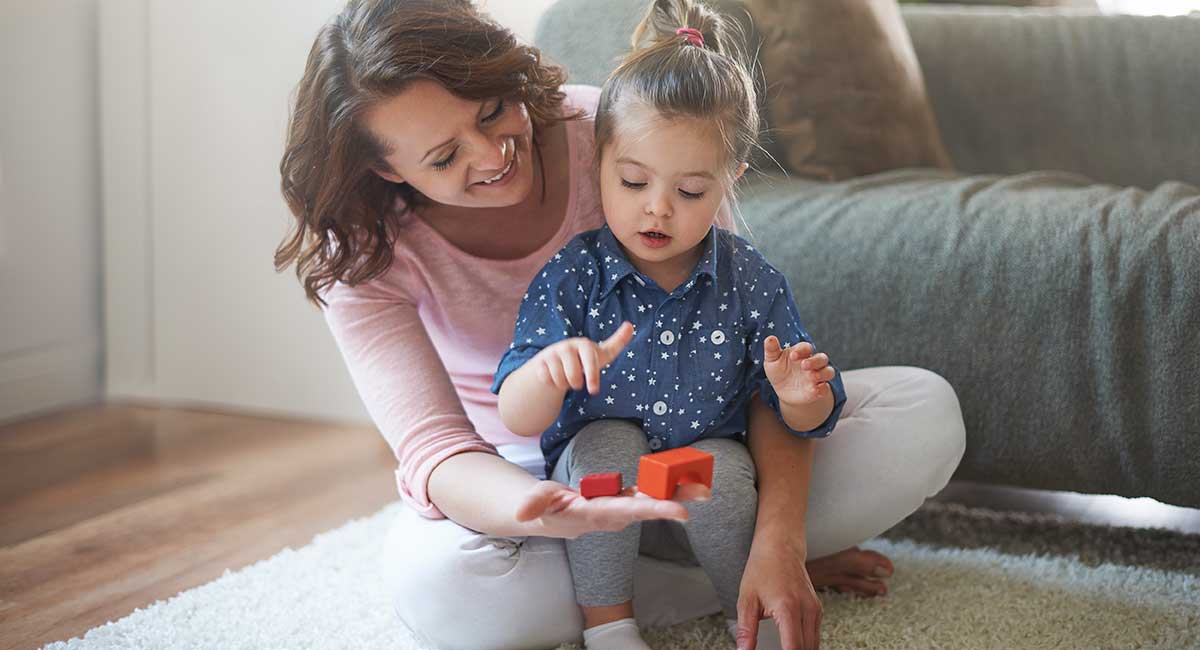 Kids & Parenting
Could YOU be a foster carer? (Spoiler alert… yes, you probably could!)
Now, more than ever, southeast Queensland is in desperate in need of foster carers. We chat to Vesna Holden, care coordinator at You Be You Maroochydore, to find out what everyday Queenslanders can do to help.
Who can be a foster carer?
Almost anyone can be a foster carer! Our foster carers come from all walks of life – they are all everyday Australians doing extraordinary things. 
It could be a same-sex couple, it could be someone who's a bit younger, someone who's older. You may have your own children, you may not. It doesn't really matter. At the moment we have a range of carers. Our youngest group of carers would be in their twenties. And our oldest carer is in her seventies.
Many people rule themselves out, because they think they can't apply. But what's needed is that you want to make a difference in a child's life. That is why our foster care program is called 'You Be You' It's about being yourself and that that's okay.
What matters is that you've got a place in your home, you have a big heart, and you are willing and able to care for a child.
What types of care are there?
There are several foster care placement levels. These are:
Short-term carers – who look after children for anything from a few weeks up to two years, while other long term plans are being finalised.
Respite carers – who support long-term carers by giving them a break. They may have the children for a weekend or for a few weeks.
Long term placements – are for children who are unable to return to live with their families. Carers provide a safe and supportive environment where children can be themselves and feel comfortable in their new home. Children can stay in long term placement until they are 18 years old and start adulthood.
But don't worry, we'll chat with you about your personal situation during the application process to see what the options are and what is best for your own circumstances. Depending on people's capacity and their work commitments, as well as their own family commitments, we can gauge how much they are able to offer help and support. 
If you don't feel able to be a foster carer there are so many other ways to get involved, such as donating a school bag with supplies.
Is the application process complicated?
The application process is relatively straight-forward, but understandably thorough, and we are here to help you every step of the way.
To be eligible to apply, you will need to be at least 18 years of age and hold a Blue Card. You also need to commit to home safety and personal background checks, as well as foster care training, so you have the skills you need to be a great carer. The process can take anywhere from 3 to 12 months, there is no cost.
I'm worried I'm not up to it – what support would I get?
We have a duty of care for the carers as well as the children, so you are never alone – our team is here to guide you. Therefore, we provide extensive training for all carers. 
There is a module which has more of the introductory information about foster care and what the legislation is and how that'll look. Then further down the track, within the first year, they must also complete another three modules, which is based around positive parenting, self-care and support. 
Children who come into care have all experienced some level of trauma, so you might face some challenges and unfamiliar behaviour. But we provide support every step of the way. It's really about being passionate, being consistent, having a routine and just having that big heart.
OK, maybe I could do it! Where do I find out more information?
First place would be to head to the You Be You website where you'll find heaps of information, as well as testimonials from actual carers. There is also a Foster Care Introductory Information Booklet that answers a lot of the common initial questions. 
Or simply get in touch with the You Be You foster care team! We can have further conversations about what you can offer, or what you are looking for, and walk you through any next steps. 
You Be You is empowered by Anglicare Southern Queensland. 
---
RELATED:
You Be You: A life-changing approach to foster care