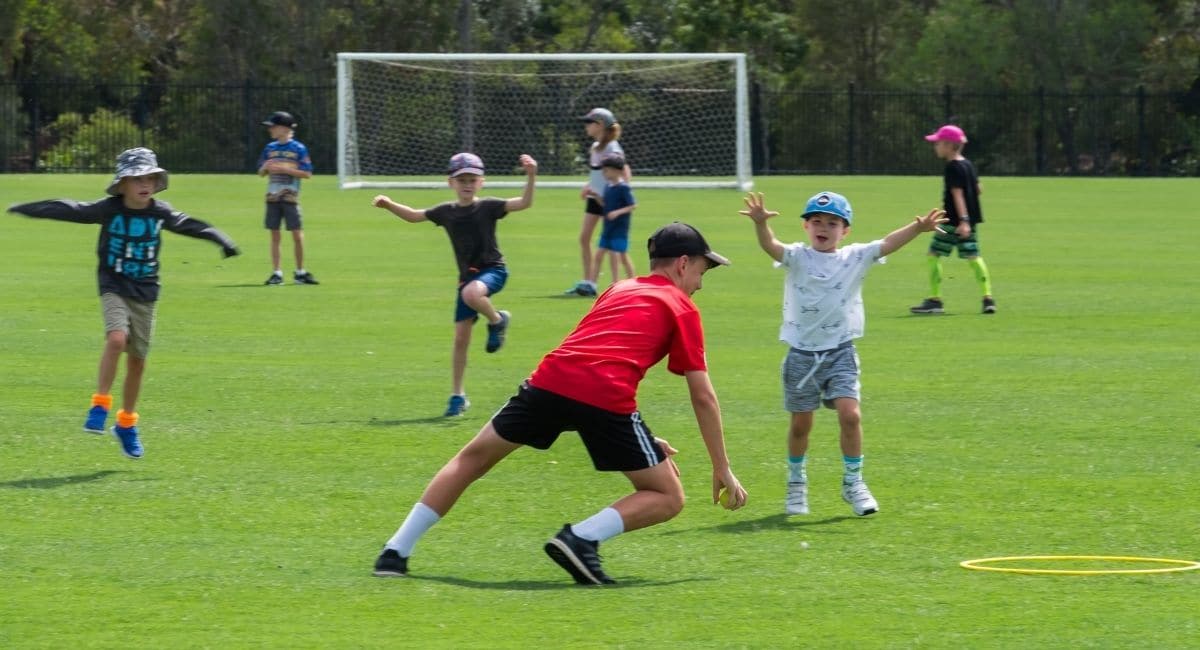 Family Tips
5 smart ways to get your kids exercising more
Most of our children aren't getting enough exercise. Children five years and older should be active for at least 1 hour every day, according to the Australian Government Department of Health. Yet, four out of five Australian children don't get anywhere near 60 minutes of physical activity.
As parents, we want to encourage our children to lead an active lifestyle. Regular exercise offers both physical and mental health benefits that will help throughout their entire life.
The benefits of regular exercise
Parents should encourage their kids to do a variety of activities so they can work on their endurance, strength and flexibility. When it comes to children's exercise, almost any activity that increases your child's heart rate and gets them breathing faster counts.
The government says sitting less and moving more helps children build and maintain healthy bones, muscles and joints. Regular exercise can also help reduce your child's risk of diabetes, high blood pressure and heart disease later in life, and improve your child's sleep at night.
There are also benefits beyond the physical. Regular exercise can boost your child's mental and behavioural health, too.
Children who participate in regular physical activity are more enthusiastic and optimistic about life, they have better self-esteem and are more attentive. This can help them perform better at school.
Exercise can reduce anxiety, relieve stress and tension, and aid in the fight against depression. Children who get active every day are found to have better mental health, emotional wellbeing and lower rates of mental illness.
Tips to encourage exercise
Parents play an important role in assisting their child in becoming more physically active.
Chat with your child's GP
Having a chat with your child's regular health care professional is often the first step. It's an opportunity for your child to hear from someone else the importance of exercising regularly. Further, your doctor can help you and your child identify activities that are best-suited.
Make exercise fun
Help your child choose exercise that is fun and age appropriate. Your child might want to try a variety of activities. The more they enjoy the exercise, the more likely they will be to stick to it.
One such organisation offering a range of fun, engaging and age-appropriate fitness classes for children is Genesis Sport & Aquatics at Bray Park on the northside of Brisbane. The kids' fitness classes are for children aged six months through to 13 years.
Make exercise and physical activity part of your child's day
Is there an opportunity to walk or ride to school for your child? Get them to help you wash the car or do housework, like vacuuming and window cleaning. Spending time in the garden is another way of adding incidental exercise into your child's routine.
Be a role model
Children who regularly see their parents enjoying exercise and physical activity are more likely to be physically active themselves.
Playing with your children is hugely beneficial for the whole family. How much fun can you have by going for a bike ride, a walk, or a hike together?
Set limits on electronics and schedule exercise into your day
Spending time away from electronic devices is important for many reasons. By limiting the time spent watching television, playing video games, sitting at a computer or scrolling through your social feed, you increase the time you have available for exercise.
Children often don't have time for exercise because of schoolwork and extracurricular activities. The kids' fitness classes at Genesis Sport & Aquatics provide opportunities to boost your child's involvement in regular exercise.
In 30-45 minutes, your child can build their physical literacy through play, learn to play with others, develop their physical ability, build their strength and increase their physical and mental fitness.
To find out more about how you can get your child exercising more, visit Genesis Sport & Aquatics' website or call 07 3882 9091.