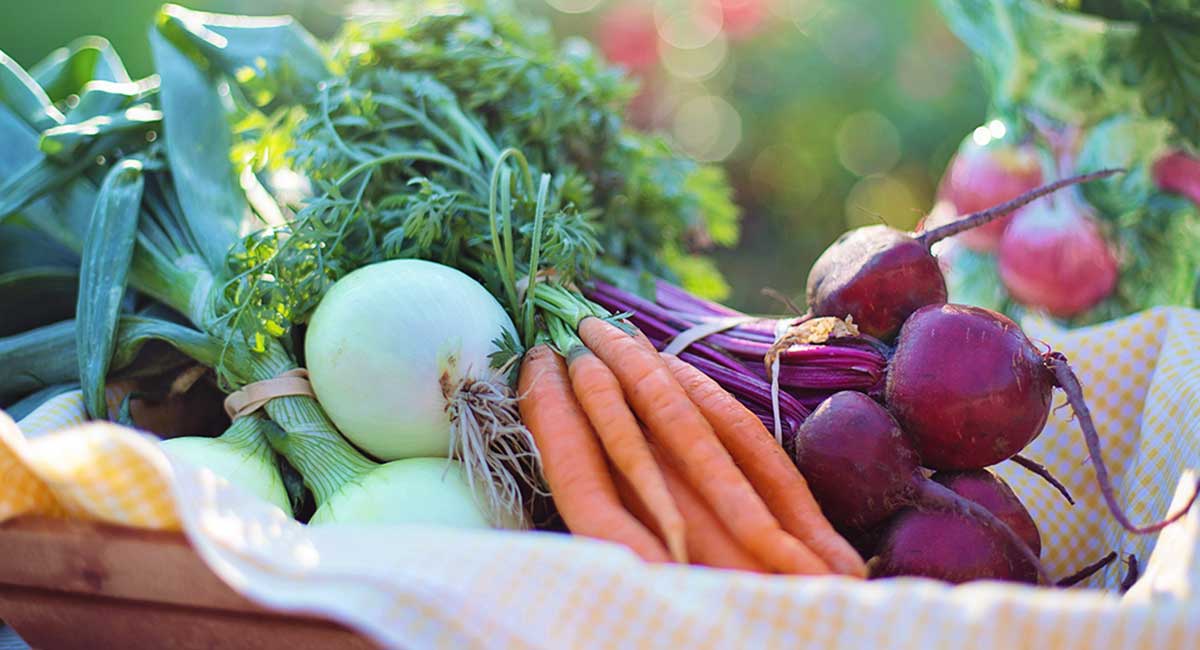 Family Tips
How to create a baby food garden
Being a parent is one of life's most rewarding jobs, and expensive. The cost of living has never been so high and how on earth are you meant to stay on your budget when it comes to feeding your constantly hungry little ones?
Every Australian household is open to saving a dollar here and there, and with the constant price risers of almost everything it's becoming really hard to get ahead, especially when skipping meals is just not possible, especially for growing kids. Pre-made baby food from your local supermarket can seem convenient and easy whilst on the go though, believe it or not it's actually eating away at your pockets without you even realising.
So why constantly dash down to the supermarket to buy a pack full of preservatives when we can have it fresh whenever we want? If you live in a household where everyone liked to eat, eat, eat, here are some top tips on why and what you need to be growing in your baby food garden.
The health benefits
Fresh or processed? This term pretty much speaks for itself. While pack baby food is super easy, especially when on the go, what are you really serving your baby and have you ever looked at the pack? Think natural, if you pick an apple there is only a certain life span before it's had its day and that's the exact type of food you should be feeding your baby. Cupboard life spans for baby food can last over a year and with all those preservatives that's just nasty. Growing fresh produce is excellent for cutting out all the unnecessary add ons and once you have prepped, you can store it in the freezer for a few months too, and of course without the additives. Homemade baby food can be just as easy and convenient as the pack.
Where to plant
Building a veggie garden is simple, find a place outside that gets a minimum of 5-6 hours of sunlight a day. Your garden does not have to be huge, you can keep it as big a small as you please. Make sure your soil is high in organic matter or well fertilised, plant all your seeds with enough room between each, depending on what type of veggie you are planting will determine how much room them need. Remember to water, weed and harvest your veggies when ready. Don't worry if your first go isn't a hit, the more you grow the better you get and this will also give you the opportunity to better know your space and microclimate which is an important factor when selecting your seeds and seedlings.
Pick your produce
While there is such a large portion of different types of vegetables to grow there are a few that stand out and taste great. You will also want to think about quantity when growing your veggies. Plants such as tomato bushes and sweet potato grow mass amounts, so you can be always picking and cooking, if your bubba likes them. Whereas plants like broccoli only grow one item every few weeks.
Go green
Growing lots of green produce is a must for your baby patch and what better way to start it off than with zucchini? Zucchini is full of potassium, great for the heart, and strengthens bones and teeth. Zucchini is great because with its light flavour means you can add in into most meals to bulk it up and your bubba won't even notice it.  Another great vegetable to grow is peas. Peas are great for kids as they are easy to mash up and are full of antioxidants, minerals and vitamins. Peas are also really simple and don't take a rocket scientist to grow! Another superfood to add to the list is baby spinach. Baby spinach is full of iron, vitamin C and fibre. Baby spinach is great to add to meals and even juices and smoothies for the little ones.
Add some colour
The best thing about babies is you can teach them to enjoy their vegetables from a young age. A great way if implementing different food groups is by adding a variety of colours to capture their eyes. Let's start with beetroot, not only does its rich colour entice children but the health benefits speak for itself. Beet is full of fiber, vitamin c and is a rich source of folate and manganese. Another veggie you cannot go pass is sweet potato this is one of the most popular meals among children and you can spread it far. This veggie is also a winner as it tastes great on its own without adding any extra sugars. Full of vitamins, fiber and inflammation properties, this sweet little baby will be a winner in your garden.
Make it crunchy
For the young families with babies and toddlers, don't skip crunchy snacks that can be fed to both ages. Firstly, you cannot pass on carrots, these bright sweet snacks are great cut up for the children with teeth and great pureed for the bubbas in the house. Full of vitamins, iron and potassium this delicious veggie is great raw or cooked. Another superfood we cannot forget is tomatoes. These beautiful rich and delicious little balls of heaven are a musty for the children. For the sweet babies a strawberry bush will be your best friend. Great whole, cut up or pureed, this is an easy on-the-go snack for your bubba. Full of vitamins, strawberries and known for their infection-fighting properties, and of course they taste delicious!
All these veggies are excellent for purees for the bubba and excellent as a mash when they are a little bigger. While the initial set-up of a baby food garden can cost more than a few packets of baby food, the health benefits and long term results speak for itself. Fresh produce at your fingertips and easily stored in the fridge or freezer. Feeding your little ones fresh and clean meals all year round, you will wonder why you ever bought packets to begin with.
---
RELATED:
A simple look at introducing solids to your baby
Fried rice for toddlers
Vegetarian Egg Tacos