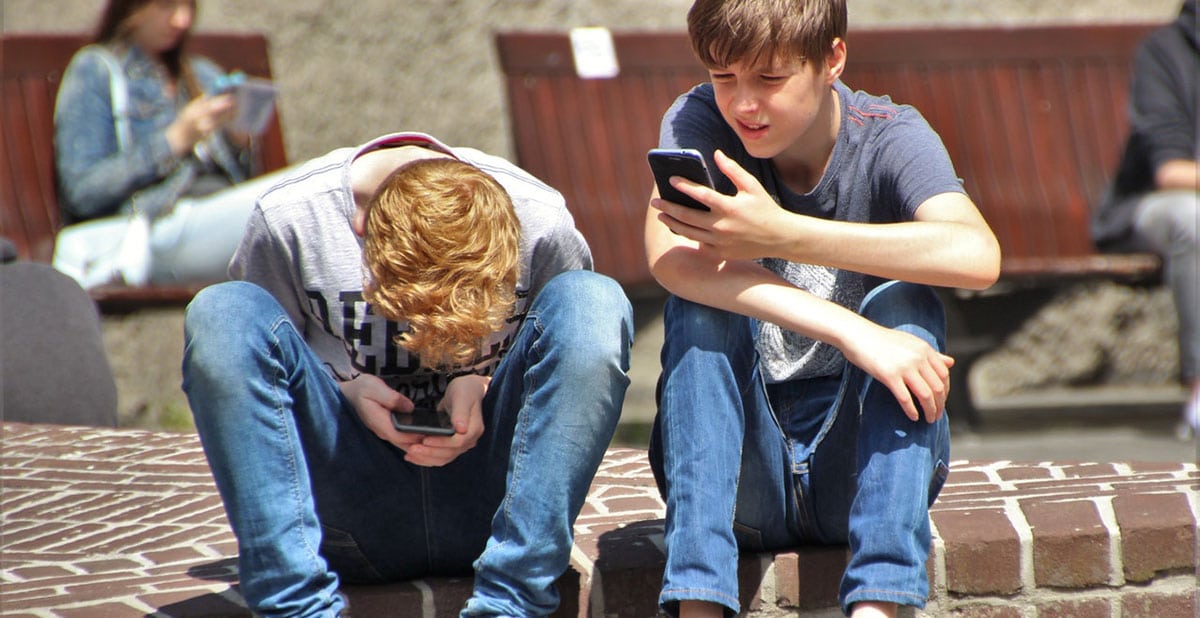 Family Tips
My child wants a phone... what now?
There's no avoiding the fact that, at some point in your parenting journey you will reach that crossroads when your child wants a phone.
It might start off as, "Everyone else is getting phone…", and gradually develop into, "I can't chat to my friends without one".
A lot of your decision to get a phone for your child will not be led by age, but rather necessity and maturity. A 10-year-old that catches the bus and has various after-school activities might need a phone earlier than a 12-year-old that is still collected from school every afternoon.
Choosing the right phone plan for your child
When your child wants a phone, the first step is choosing whether to go prepaid or on a monthly plan.
Prepaid means you pay up front and you need to top up the balance once it is spent. This can avoid the worry of a child racking up a huge mobile phone bill, but also means that they could run out of credit when they need the phone in an emergency. Prepaid credit also expires after a set time, so check every plan as each provider has different expiry times – some can be surprisingly short.
Postpaid means you pay a monthly charge for a specified amount of data and calls. If the plan has high costs for going over your set amount, this can open you up to extra charges. But it does give you the peace of mind that your child can always call in an emergency.
Which one you opt for can usually be decided by how you think your child will use the phone.
If the phone is for emergency calls and texting friends, a call/text monthly plan may suit them best. However, if they plan on streaming video, and using social media and snapchat, a data-focused monthly plan will be preferable. Should the phone solely be for occasional use when they need picking up from an activity, a prepaid plan with long expiry and only call/text might be the best choice.
Most kids love to text, so unlimited texts is always a good idea, and this also means they can always reach you if they need to.
There are some great post-paid plans available today that alleviate a lot of the bill-shock concerns, and it's worth checking out the smaller providers as they often have some better deals. For example, Amaysim offers a $10 plan with unlimited talk and text, and 1GB of data (currently offering a special of 2GB data). They text you as you hit 50%, 75% and 100% of your data limit and extra data is only $10 per 1GB, so you will never get the bill shock that's possible with other providers.
1GB data per month should be plenty for them to use social media, apps such as Whats App, and Google Maps. Streaming will require more.
Once set up, teach them how to monitor and manage their data responsibly, and regularly check in with them to see how it is travelling.
Surprising to many parents, you cannot add a child's phone onto your own existing plan. To get a unique phone number, a phone needs its own plan. For this reason, it is well worth shopping around rather than simply going with your existing supplier.
Choosing a phone for your child
Though they might be begging for the latest iPhone, a child's first phone is likely to be forgotten, dropped, or lost. In other words – cheap and cheerful is definitely best!
Again, think about how a child will use the phone. If they are younger and you don't want them to have access to social media and the Internet in their pocket, a basic talk/text phone is perfect. The Nokia 3310 – yep, that faithful phone that many had in the '90s – is having a resurgence. Its long battery life, durability and affordability (and lack of internet) is making it a favourite for younger users. Other options for younger kids include the Spacetalk Watch, which allows your child to make and receive calls from a set of contacts you choose. You can also see your child's location whenever they are wearing the Spacetalk Watch, and it's attached to their wrist, so is much less likely to be lost!
For older kids that you feel are ready for social media and online access, many parents simply use an old phone of their own as a child's first phone. That old iPhone you have lying around in the draw is the perfect starter phone. Be aware that these older phones can often suffer from shorter battery life, so you will need to remind your child to charge every night.
Always pop a child's phone in a durable case, to give it a longer shelf life and provide peace of mind for everyone.
Ensuring your child stays cyber safe
One of the biggest concerns of getting a child a mobile phone is cyber safety. Bullying can be rife on some social media apps, and online chat is an open door for predators.
To keep kids safe online, ensure you set up all the parental controls available on the device.
For smart phones, this includes needing your approval to add apps, restricting specified websites, setting age limits on content and more.
Make a deal with your child – if they have a phone, you get to look at it at any time. This is not to invade their privacy, but simply so you know what is happening in their online world, they aren't straying somewhere they shouldn't or entering into chat that isn't appropriate.
Sites such as www.esafety.gov.au are a great resource for parents – offering plenty of tips to ensure your child has a safe and enjoyable experience online.
This article includes sponsored links.
---
You may also like…
Should I give my child a smartphone?
7 iPad settings for kids EVERY parent should know about