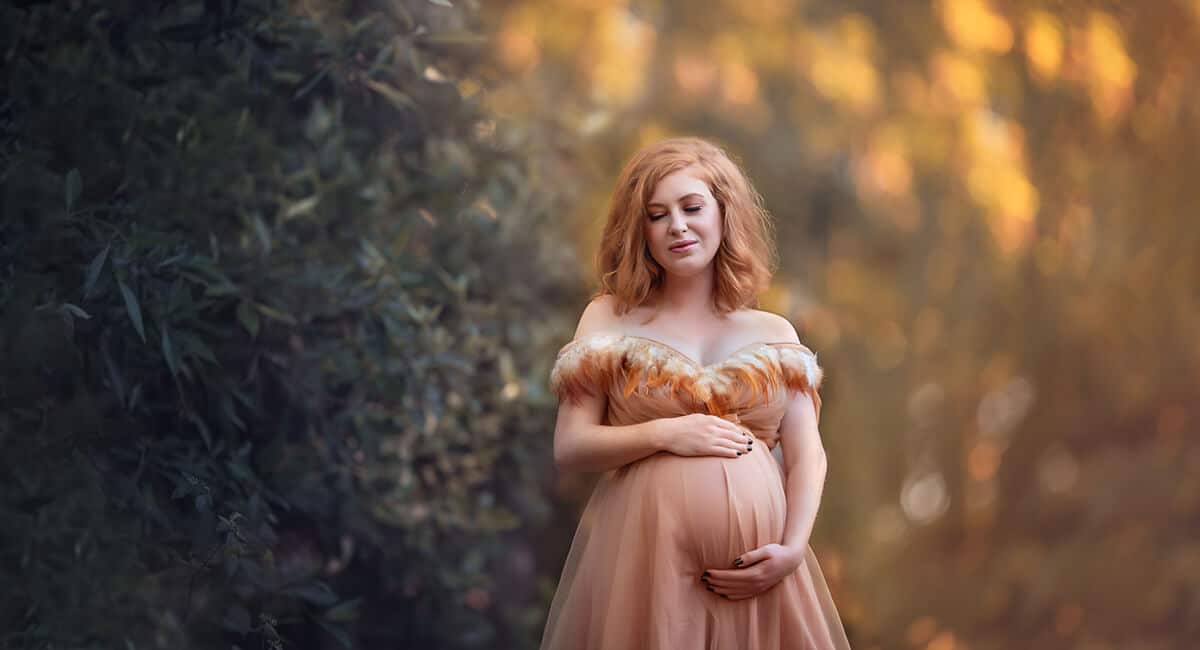 Kids & Parenting
The secrets to successful maternity photography
We chat to Brooke Duley from Sandpiper Photography to find out the do's and don'ts of maternity and newborn photography.
Why do you believe maternity photographs are important?
Maternity is my favourite type of photography. When I had my second child, I didn't really care much about getting maternity photos. But after the baby was born, the images really struck me. My belly wasn't here anymore, so I think the images brought on strong feelings of sentimentality. Also, the funny thing is that when I was pregnant, I felt awful – overstretched and I thought I looked terrible. However, when I looked at those photos, I realised I didn't actually look the way I felt. I realised wow – what my body can do is amazing! That bump is amazing!
How many weeks pregnant is best for maternity photography?
This really depends on the size of the mother's bump and how big she wants the bump to be in the photos. Most women want to be photographed when their bump is quite sizeable, so I usually recommend anywhere from 30 weeks onwards. While it is still possible to be photographed in the last few weeks, you do start to get quite tired by that stage, so I try to avoid it if possible. 
What tips do you have for mums attending a maternity shoot?
When booking your photoshoot, think about what kind of look you are going for. Do you want studio or outdoor photos? If you want outdoor photos, what type of scenery do you prefer – beach, mountain top, in the bush?
On the day of the shoot, make sure you bring some comfortable shoes to walk around in. Bring a snack and some water in case you get hungry or thirsty. As some photoshoots are done at sunset and it can get quite chilly then, remember to bring a warmer layer.
What advice do you have for mums at a newborn shoot?
Be prepared to just sit and relax on the lounge while I photograph the baby. Newborn photoshoots do take a couple of hours, as we need to go with what the baby wants. If the baby arrives and wants to feed for 30 minutes, that is totally fine and I am used to that. Actually, that's what happens most of the time. Once the baby is fed and sleepy, then the photoshoot starts.
I know how hard it can be to even just leave the house in those newborn days, so I have zero expectation for new parents to arrive on time. I only schedule one shoot per day, so if we run over time it is not a problem.
How old should a newborn be for the best newborn shots? 
For the style of newborn photography that I do, it's best to photograph the newborn within the first two weeks. It is at this time that they are most sleepy, and also still easy to curl up into those lovely newborn poses. Saying that, it is not a hard and fast rule. I've photographed babies much older than that and I am still able to get adorable images. They are just different to the images I get of a baby under two weeks.
What makes your approach to portraits so unique?
I aim to create impactful portraits that really celebrate this moment in time. I want my portraits to standout, so I make sure to keep as much colour and vibrance in the images as possible. For my outdoor portraits, the surrounding environment plays a very important part in shaping the atmosphere of the image. I spend time before a session finding the exact spot in the desired location with the perfect light and the perfect frame for the subject.
---
You may also like…
How skin changes during pregnancy
Your pregnancy questions… answered
When a child is born, so is a mother
Written by
kidsonthecoast