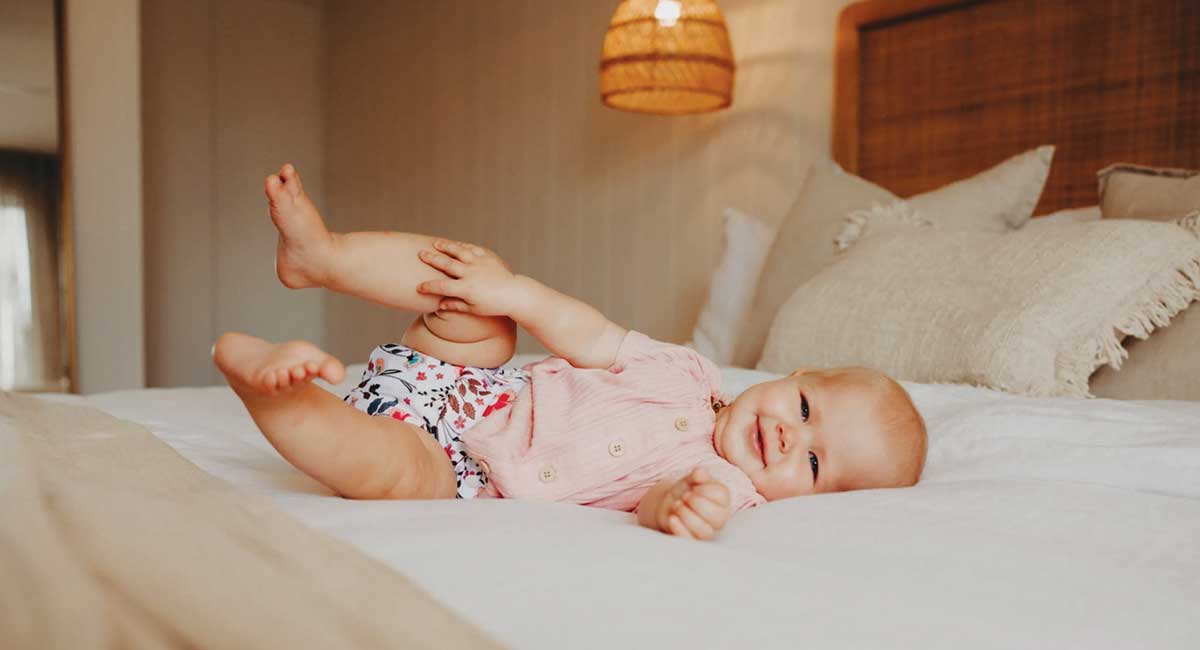 Family Tips
The simple way to use cloth nappies
Want to use cloth nappies, but need some help getting started? Rosemary and Ashley, co-owners at Cottontail Nappy Service, explain why a cloth nappy service is the best gift for any new mum.
What is a cloth nappy service?
A cloth nappy service is a hire service where you can use cloth nappies for your baby, and someone else does all the hard work! It's as easy as leaving your bag of dirty nappies at your front door and having us exchange it for freshly sanitised nappies.
What is included?
The hire service kit includes everything you need for your clothing journey. This includes: Up to 50 modern cloth nappies (MCNs), boosted bamboo inserts, charcoal inserts (night time inserts), dry nappy pail, wet bags, travel wet bags, and an odour eliminating shaker.
Twice a week we pick up dirty nappies and drop off clean nappies to families across the Sunshine Coast. We include a free at home consultation to show you how the nappies work and to answer any questions, and you have unlimited and direct contact with our cloth nappy experts to help you every step of the way. All this for only $39.95 per week!
Why use cloth nappies?
The Australian Bureau of Statistics list the number of births for the Sunshine Coast last year as 3,535. With each child using an average of 6,500 disposable nappies,and working on the current national average of only 5 per cent of those babies using cloth nappies, that means the Sunshine Coast birth rate contributes 23,347,000 plastic disposable nappies into our eco-system. The plastics in disposable nappies take 200-500 years to break down, long after your children, grandchildren and great, great, great grandchildren will be gone. All this plastic and waste can be removed simply by using cloth nappies.
Do you cloth childcare centres too?
Yes, absolutely! We provide a service for the Child Care and Early Learning Industry, where every child at the centre can be in cloth nappies! We tailor each centre as an individual, where the cloth nappy servicing fits into the centre easily with no need to change your routine. We provide everything for the centre and there will be nothing for the centre to buy.
---
YOU MAY ALSO LIKE:
Bespoke cloth nappies now available for childcare services
Getting started with cloth nappies