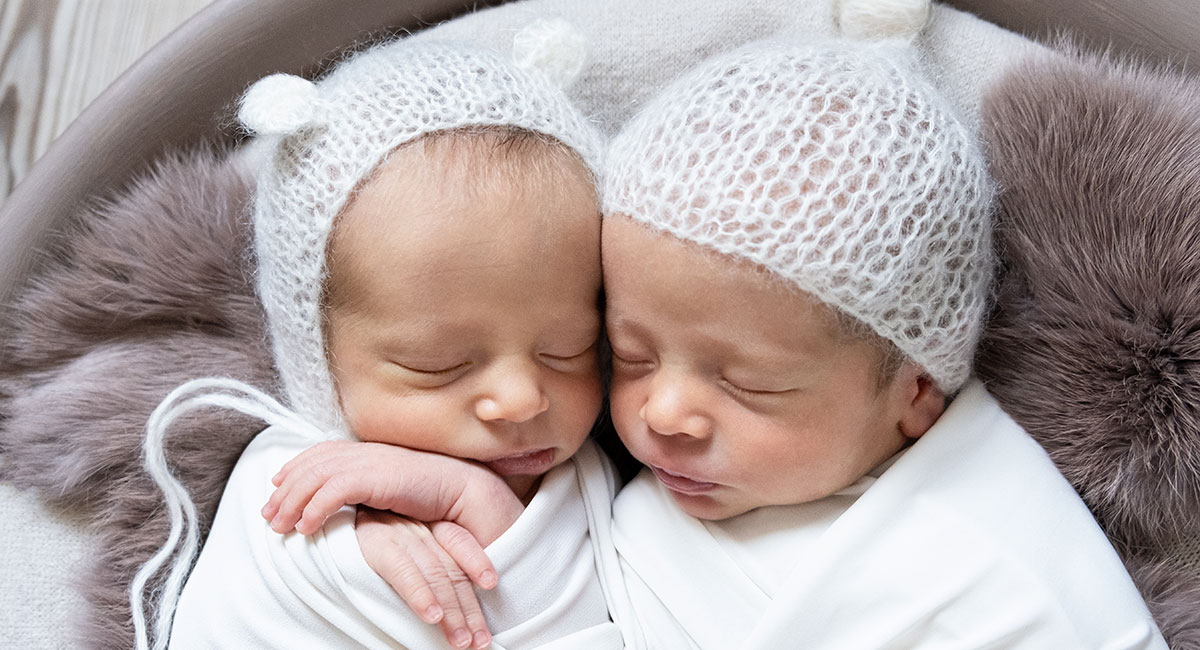 Kids & Parenting
Twins? Triplets? Here's our top tips for raising multiples
Finding out you are pregnant is an exciting, daunting and life-changing experience. But those who discover they are expecting twins, triplets (or more!), often find themselves feeling overwhelmed and unsure who to turn to for advice. Raising multiples is an entirely different experience to parenting a single child… at every stage. From double the nappy changes and feeds to twice the tantrums, it is a journey that is challenging, amazing and utterly exhausting. As part of Multiple Birth Awareness Week, we've gathered some top tips from parents of multiples, on how to survive and enjoy the journey:
Yes, raising multiples really is different!
If you already have children, you will feel more equipped for what is ahead. But in all reality, having multiple infants at the same time is a whole different ball game. So even if you already have kids, be prepared for an entirely different experience this time around. Accepting and embracing that it is going to be a different journey from others in your mothers group or friendship circles will avoid resentment or 'grass is greener' feelings during the tougher times.
Take pleasure in the little moments
Try to take pleasure in the little moments and make the most of those times you have one at a time to bond one-on-one and breathe. It might be twice the work, but it can end up as twice the squishy hugs! When you can, just step back and watch the bond growing between your two (or three!) little ones and it will making those difficult times all seem worth it.
Get on a schedule as soon as you can
Frequent feeds at night are common for newborns, but stretching them out to a schedule you can manage – for feeds and sleeps – can help ease the chaos and hopefully bring some rest time for everyone.
But expect that to change
The minute you think you've got things under control (or even when you don't!) things will change. So, as well as being ready for every fathomable emergency, you also need to be infinitely flexible.
Be ready for anything
Because every hurdle you come across is multiplied with twins/triplets, be prepared as much as you can by filling the car with all known essentials – nappies, wipes, change of clothes. Someone will always be sick, need a nappy change, hungry or upset, so have as much already to hand without having to go searching.
One day at a time
Minute-by-minute, hour-by-hour, day-by-day… life with multiples really is a one-step-at-a-time kinda gig. Rather than worry about what is coming tomorrow and how you will manage to get to the shops and back, just think about the moment in hand and only worry about the here and now. This mindset will make the days much easier to manage.
Leave the house
Even if it seems an impossible task, leave the house when you can! Yes, it might take you longer to pack than the time you are actually out, but the sense of achievement and change of scenery will do wonders for your mental health. Plus, it will get easier each time you do venture out.
Get support
Facebook groups, support networks, your local Multiple Birth Association – find parents in a similar situation and support each other. If you don't have family nearby, reach out to friends, neighbours, anyone who you feel can help you … and lean on them!
Have a safe zone
As soon as they are moving, it's essential to have a safe zone in the house where you can leave a baby whilst tending to another. So, have a gated baby-proofed space that you know you can safely pop the babies whilst you nappy change, clean up, or settle another child.
Lower your standards
The house is a mess, the laundry isn't folded, the beds unmade for weeks… and that is ok. As long as the essentials are taken care of, you are nourishing yourself and your baby-proofed space is safe, give yourself a break. You are doing an amazing job, mama!
---
RELATED:
Parenting a highly sensitive child
Why every mama should have maternity photography
What does a tantrum feel like for a child?
---