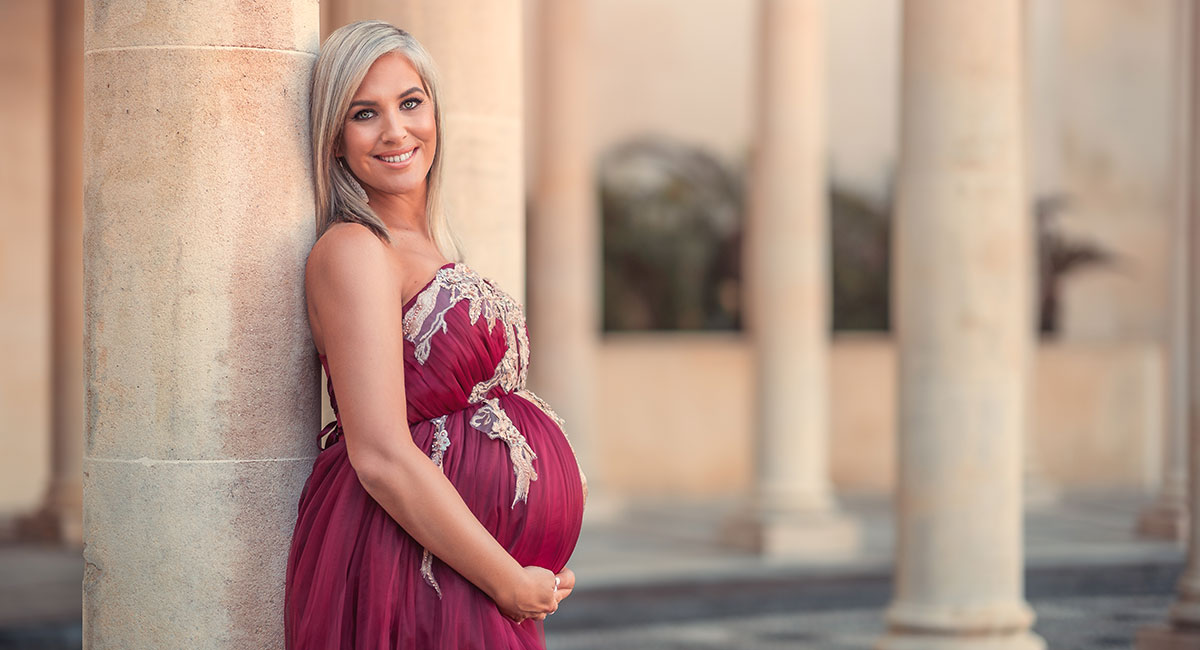 Kids & Parenting
Why every mama should have maternity photography
Pregnancy is a crazy time. You are more exhausted and sick than you ever thought possible. You swell up, you ache AND in the haze of it all, you are trying to plan for the impending arrival. So, the last thing on your mind is having maternity photography done, right?
But even if aren't feeling the pregnancy glow or seeing a goddess in the mirror, here's why every expectant mama should have maternity photography.
Maternity photography captures a fleeting, special time
Some women feel like they glow when pregnant. Others – not so much. Even if you have a miserable pregnancy, maternity photography is still something to ensure you fit in.
"Even if you don't feel radiant in pregnancy, the opportunity to have bump photos should not be missed, "says Brooke from Sandpiper Photography.
"You may not feel at your best, and the last thing you want to do is have your photograph taken. But I've met so many women who really regret not having those maternity photographs to look back on. It's only once the pregnancy is over do they realise."
Maternity photography will bring out your inner goddess
Even in the depths of feeling exhausted, good maternity photography will make you look like the goddess you truly are.
"I offer a different style compared to typical maternity photography that really brings out the beauty of pregnancy as well as encompassing the amazing natural environment we have on the Sunshine Coast," explains Brooke. "I provide a range of dresses to choose from, from casual to glamorous. My clients also usually book a hair and makeup artist for a bit of pampering and to prepare them for the shoot."
"Before every shoot I will drive around to find the perfect location that matches the dress and the mother. I look for particular plants that might be flowering or observing how the light is hitting the trees. This attention to detail ensures the colours really complement and highlight the dress and mum on the day."
Your body is amazing
Yes, it might be swollen and achy, and you haven't seen your feet for what feels like forever. But through all the changes, your body is doing something truly a-m-a-z-i-n-g. And it's something you will possibly only do once. Once the baby in your belly has started school and the memories of the being sick in your handbag are faded, maternity photography will remind you of how totally awesome your body is.
A chance to bond with your bump
Imagine being pampered for the afternoon, someone to do your hair, make-up, help you choose something beautiful to wear, remind you of the amazing thing your body is doing, and then you can relax and just be in the moment with your bump?
In the midst of busy life this bonding experience is a wonderful opportunity for expectant mums to take a moment and connect with their bub.
"One of the most special moments I've ever captured was doing maternity photography for a mum who was expecting twins, and then a few months later also photographing their birth," says Brooke. "To see the bond forming at the maternity shoot, then to witness the mum meeting the twins on the outside was a very emotional experience."
How to choose maternity photography that's right for you
Look for a photographer that you feel comfortable with. You want to enjoy the photoshoot so it's important you can relax with the photographer, be yourself and feel confident to raise any specific needs.
"Many women prefer a mum to do their maternity photography, as other mums understand the tiredness and little niggles you might have," says Brooke. "I have four kids and I had terrible sickness with all of them, so I know all too well the needs of a pregnant woman!"
Take the time to look through the portfolios of the photographers to make sure it's a style that suits you.
"Using my knowledge of colour, light and composition, my unique style is often very appealing to expectant mums," says Brooke. "I'm able to really capture the mum's beauty, whilst also creating very stylised dreamy, whimsical and timeless maternity photography."
Consider whether you will want newborn photography too
As special as maternity photography is, newborn photography is also a once-in-a-lifetime chance to capture a special moment in time. If you will also want newborn photography, choose a photographer that offers both, so the relationship is already there when it comes to the newborn shoot.
"I do newborn photography from around 4 days old to 14 days, this is when Bub is still sleepy," says Brooke. "However, I fully understand how hard those early days are for a new mum. Therefore I ensure my newborn shoots are really easy for Mum! She just has to turn up at the studio, then can relax have a cup of tea whilst we do the session. New mums are exhausted and really need nurturing. I don't want the to miss out on having those pictures, so I make it as easy and relaxing as possible."
"If you do miss the newborn phase, you can still get photography done," Brooke continues. "Your child is magical at every stage, whether three months, 18 months or 3 years. A good photographer will capture that magic at any age."
For more information visit www.sandpiperphotography.com.au. Or find on Facebook.