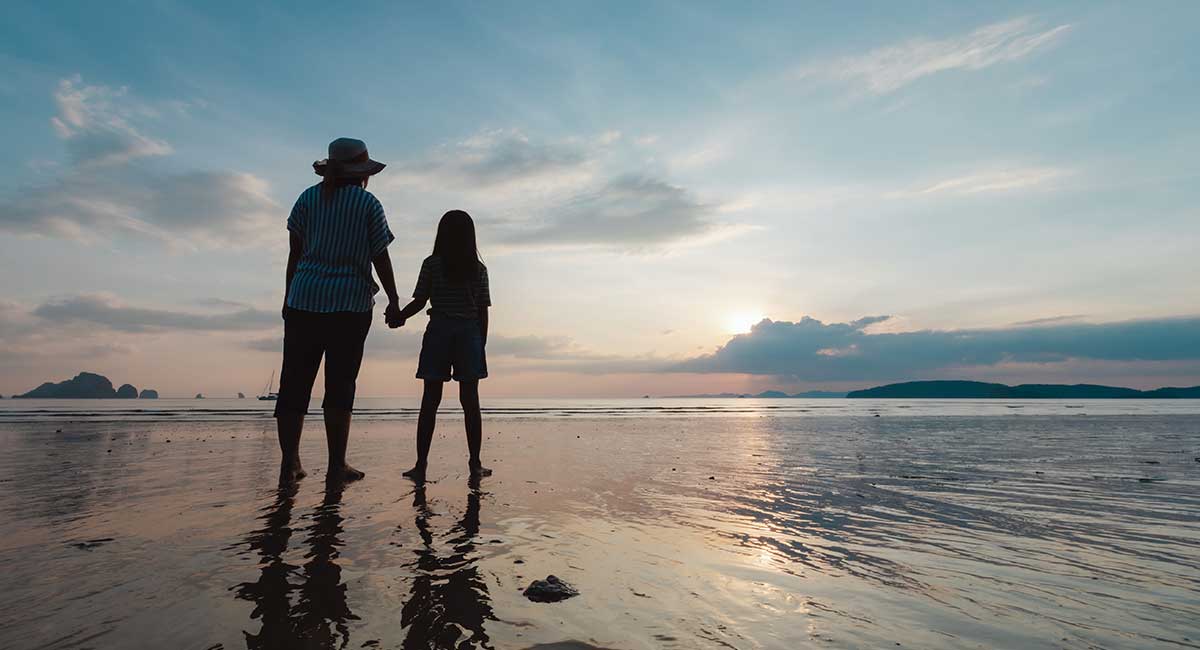 Kids & Parenting
You Be You: A life-changing approach to foster care
Foster care is something many of us would like to do one day. But how many of us actually take the leap? Amidst the constant juggle of daily family life and so many unknowns of what fostering involves, it's often left as a 'one-day' rather than 'today'.
You Be You, empowered by Anglicare Southern Queensland, aims to dispel the unknowns around foster care.
"Almost anyone who wants to make a difference in a child's life can become a foster carer*," says Megan Scholes, Foster & Kinship Care Coordinator from the You Be You team at Caboolture. "Many people rule themselves out and think they may not be suitable, however we need a wide variety of foster carers to care for children. It doesn't matter if you are single, male or female, in a same sex partnership, have other children at home or no children at all. It is about having a passion for caring for children, being understanding of the needs of our young people, and have a willingness to learn and work with others along the way!"
The message behind 'You Be You' is a simple one, calling for those from all walks of life to get involved.
"It is about encouraging the individual strengths and differences of all of our foster carers, and that everyone has something to offer," explains Megan. "We need you to be you and have the passion to make a difference in a child's life. By being yourself, it encourages the child in your care to be themselves and feel comfortable in their new home."
Making a positive change
Fostering is said to be rewarding, but what's surprising is how many of those little moments can be found.
"Our carers consistently let us know that the best part about being a carer is the kids themselves!" says Megan. "Carers love seeing how much the children grow and flourish during their time in their homes. This can include the little things from seeing children learn to kick a ball for the first time or to share with siblings, all the way up getting the confidence they need to make friends, give a presentation at school or apply for a part-time job. Carers always tell us that seeing the children achieve, no matter how small the achievement may seem, is the best part of what they do."
"This is by far the most rewarding thing I've ever done. Seeing the happiness in their faces makes it worthwhile. It's that smile they get when they realise they're stable. They've got a roof over their head. They get food. Simple things like being able to go to the fridge and get an apple." – Renae & Jay
The many types of foster care you can provide
Foster care comes in many forms, with care options to suit every circumstance.
Emergency care is where children or young people urgently need a safe place to stay for a short period of time. This may happen when a child first comes into care and whilst the Department of Children is investigating the issue, or while they are waiting to move to a new family. Foster carers need to be comfortable with a level of uncertainty and have the patience to get to know the child and support them through a big change.
Respite carers look after children for a weekend or a few weeks – either so their primary carers can have a break, or when a primary carer is unwell. This type of care also provides the child an opportunity to build another safe and trusted relationship.
Primary carers. Some children will need a placement for one or two years, whilst the Department of Children work with the parents towards creating a safe environment for the child to return to. The foster carer's role is to support the foster child during this time, so that they have a safe and stable place to call home. There is never a certain timeframe for these placements – some parents may address child protection concerns and be ready for reunification more quickly than others.
Some children require a long-term placement until they turn 18. Long-term placements are only considered after all efforts that have been made to support parents to have their children returned have been unsuccessful.
"You may choose the type of care that works for your family, whether this be respite care or primary care. Whatever you decide, you can still make a significant impact on a child or young person's life," said Megan. "Many foster carers start with respite care and become primary carers after gaining some experience."
"Never underestimate the difference you can make in child's life by being the safe, stable and caring figure for them, even if it is just for a couple of days!" says Megan.
I'm a single dad, I have a teenage son and I offer help in a number of ways including short term, respite and emergency care. The kids really enjoy coming over for a weekend to stay with my son and I." – Alan
Surrounded by support
You Be You brings with it a network of support and expertise to help carers along the way, and placing the right child with the right carer is not taken lightly.
"Matching of children and young people to carers involves consideration of children's ages and genders, cultural considerations, how long a placement is needed, the location of the child's community, the child's interests and of course ensuring that the carer has the skills to attend to the child's individual needs," says Megan. "As part of getting to know our carers, and supporting them along the way, we are well informed about our carer families and the types of placements that would best match their strengths."
"Once a child is placed in your care, we work closely alongside our carers to check in and see how things are going, and can adjust our level of support to the carer family as needed – you should never feel on your own."
"The most rewarding part is knowing you have helped a young person in need to have as normal life as possible. That's precious. It may not be obvious at the time but you see the results in the long term." – Sarah & Tom
If you are interested in finding out more about foster care, please visit www.youbeyou.org.au. You can get your questions answered or attend a virtual information session any time on the You Be You website.
*To be eligible to apply, you must be at least 18 years of age, live in Queensland and be eligible to hold a Blue Card.