Trying to explain the significance of Anzac Day to children in an age-appropriate way can sometimes be tricky. However, a few picture books and chapter books tell the story of Anzac Day, the ANZACs and the Dawn Service.
Kids of all ages will love this selection of books. If you don't have them in your collection, consider adding them. They provide the perfect opportunity for you to learn and appreciate the history of Anzac Day together.
Anzac Books for kids aged 2-5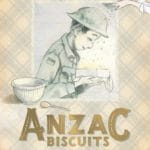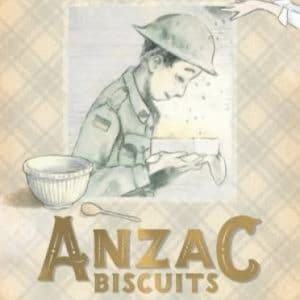 ANZAC Biscuits
Written by Phil Cummings and illustrated by Owen Swan. This is a beautifully touching story of one of the many families torn apart by war but brought back together through the simplicity of ANZAC biscuits. Unlike many books focusing only on the war experience of the soldier fighting on the front line, this picture book tells its story through the perspective of a child (Rachel) and her mother as they bake ANZAC biscuits to send to her father, who is away fighting the war. Cummings' words are simple and used sparingly throughout the narrative. We love the deliberate use of limited colour in Swan's illustrations. Neither the images nor the narrative is overtly scary. They also don't seek to hide the realities of World War I. At its heart, ANZAC Biscuits is a story about love, kindness, family and hope.
Publisher: Scholastic Books Australia
Pages: 32
Format: Hardcover (ISBN: 9781761129827)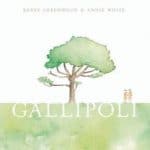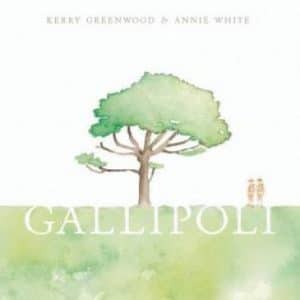 Gallipoli
Written by Kerry Greenwood and illustrated by Annie White. It's a beautiful book with stunning illustrations. The story follows Bluey and Dusty, members of Australia's Light Horse regiment. At the start of the book, we wave them off to war. Throughout the story, we are taken on a journey with Bluey and Dusty as they discover that the reality of war is not what it seems. Greenwood uses short and simple words, and there is a sense of hope, wonder and adventure. This emotion changes as the story progresses. We appreciate the delicate balance the author has achieved for it allows us as readers to decide on the war effort. It is excellent for providing kids with a greater understanding of the ANZAC legend. The key themes running through Gallipoli are bravery, courage and mateship.
Publisher: Scholastic Books Australia
Pages: 22
Format: Paperback (ISBN: 9781743621301)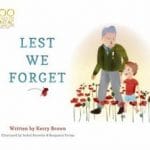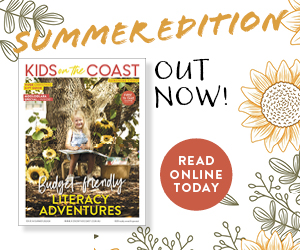 Lest We Forget
Kerry Brown's effort at helping young children understand the significance of Anzac Day. The story is told in dual narrative, from the perspective of a little boy's grandfather's experience in the war and in the boy's current life in the world. Illustrators Isobel Knowles and Benjamin Portas ensure the images support this storytelling, which they've done exceptionally well through the use of white space and contrasting dark depictions.
What we like about Lest We Forget is that readers are able to place themselves into the story as it unfolds. Granddad, Mum and the boy narrating the story are not named, which is especially clever if you have a member of the family who has served or is serving in the Defence Forces who wants to share memories of their own. It's a moving tribute to the sacrifices of our ANZACs and recognises all we have achieved in the years since World War I.
Publisher: Harper Collins Australia
Pages: 32
Format: Paperback (ISBN: 9780733332395)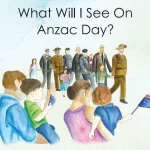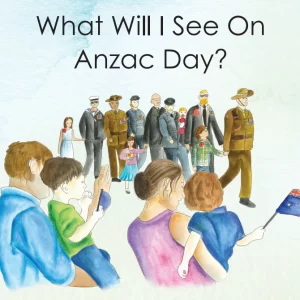 What Will I See On Anzac Day?
Written by Emily Small (formerly Elizabeth). The author is the daughter of a Vietnam veteran, the sister of an Afghanistan veteran and an early childhood teacher. The illustrator, Natasha Silver, serves in the Royal Australian Air Force. What Will I See On Anzac Day? is an excellent book for younger readers, especially those aged 2-3, because it gives parents, carers and educators an opportunity to explore Anzac Day in a way that young children will engage and enjoy. It looks at the sights and sounds of an Anzac Day parade.
Publisher: Small Hands Early Learning
Pages: 24
Format: Hardback (ISBN: 9780645121001)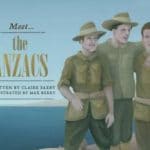 Meet the ANZACS
Written by Claire Saxby and illustrated by Max Berry is the fourth book in the picture book series about the extraordinary men and women who have shaped Australian history. This is the story of how the ANZAC legend began, and is an excellent book for kids to learn about those who fought for our country and the freedoms we enjoy today. It is straightforward, factual and uses simple language. The full double-page spreads using mostly dark colours and various shades of brown (to represent the time period) are beautiful.
Publisher: Random House Australia
Pages: 32
Format: Hardcover (ISBN: 9780857981929)
Anzac Books for kids aged 6+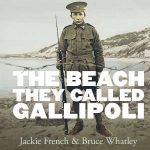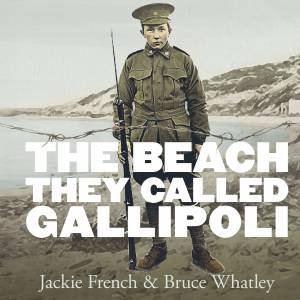 The Beach They Called Gallipoli 
Australian author Jackie French makes history accessible to younger readers. She has collaborated with illustrator Bruce Whatley again for this impressive history surrounding Gallipoli, the war fought there and how the beach has changed. French takes us on a complicated journey and reveals the history of what happened at the beach. She writes about the changes the war had on not just Australia's identity and history, but on the landscape of Gallipoli, Turkey too. We like the way this powerful story has been presented in almost all diary entries. Whatley's images are captivating and haunting. Although The Beach They Call Gallipoli is a picture book, it's more suited to older readers.
Publisher: Harper Collins Australia
Pages: 32
Format: Hardback (ISBN: 9780732292263)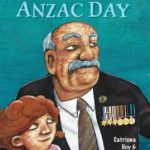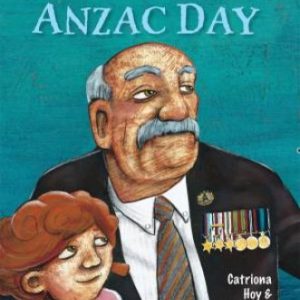 My Grandad Marches on Anzac Day
This book introduces children aged six years and older to the importance of Anzac Day. Author Catriona Hoy presents the story from the perspective of a little girl. The child accompanies her father to the pre-dawn Anzac Day service and then watches her grandfather march in the Anzac Day parade. Benjamin Johnson's beautiful illustrations feature. My Grandad Marches on Anzac Day explains why Anzac Day is commemorated and what it means to Australians.
Publisher: Hachette Australia
Pages: 32
Format: Paperback (ISBN: 9780734410368)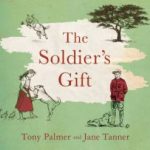 The Soldier's Gift
A moving story of one family's courage and endurance during World War I. Tony Palmer and Jane Tanner combine for this eloquent and beautifully written book. It perfectly encapsulates a time that was pivotal to Australia's history. The Soldier's Gift is a window into the devastation and destruction of the war, tragedy, and its long-lasting effects on Australia and families.
Publisher: Penguin
Pages: 44
Format: Paperback (ISBN: 9780143507161)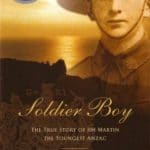 Soldier Boy: The True Story of Jim Martin the Youngest Anzac
Written by Anthony Hill. Hill is an award-winning author, his stories ranging from World Wars I and II, soldier settlement, prisoners of war, boy soldiers and war orphans, to convicts and the Aboriginal 'Stolen Generations'. Soldier Boy is one of his best-selling books and follows the footsteps of a young James Martin who sailed from Melbourne aboard the troopship Berrima, bound for Gallipoli. Martin was only 14 years old. It's an extraordinary story.
Publisher: Penguin
Pages: 192
Format: Paperback (ISBN: 9780141003306)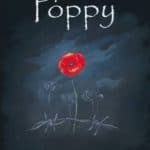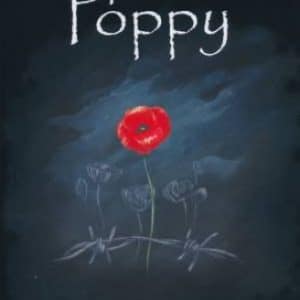 The Poppy
Andrew Plant's stunningly illustrated book. With more than 70 paintings, The Poppy is not your standard picture book, and neither is it an average graphic novel. The story recounts the true tale of one of Australia's greatest victories and the promise kept for nearly a century. Plant describes the book as "an uplifting true story of remembrance and commemoration". He spent two years researching, designing and painting and made two trips to Villers-Bretonneux, France, where the story is set. The illustrations are stunning; boxed in a black background, they tell much of the story. We like the book's simple message: Villers-Bretonneux never forgets, nor should we.
Publisher: Ford Street Publishing
Pages: 32
Format: Hardcover (ISBN: 9781925000313)
---
Related Stories
RSL Australia's easy-as Anzac biscuits
3 Anzac Day craft ideas you can do with the kids
---